Jock Raul Mena enjoying breakthrough year — at last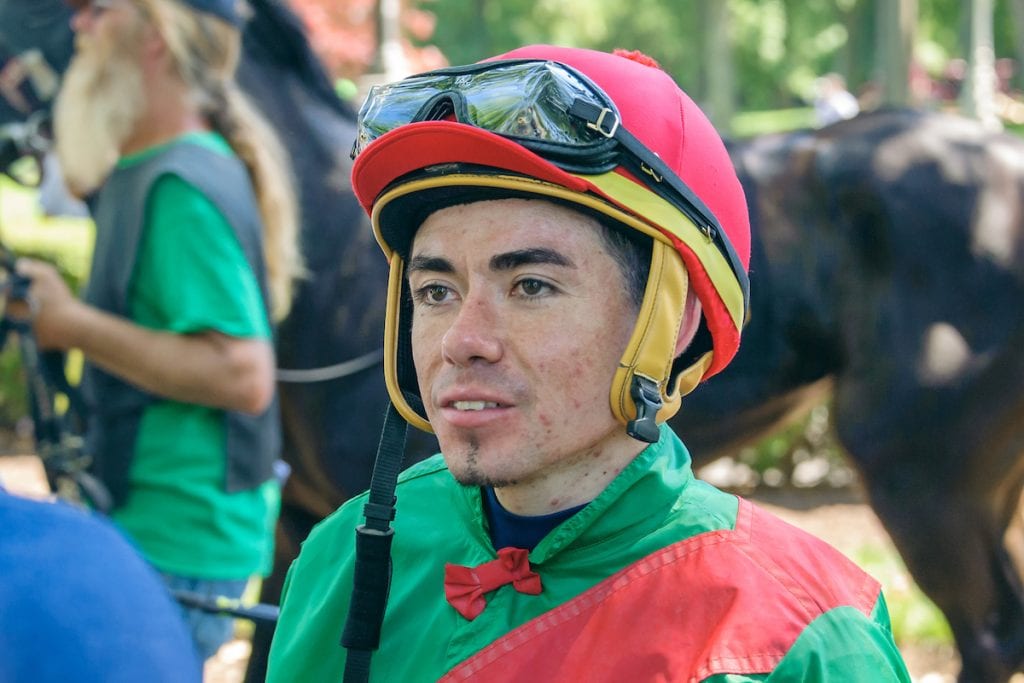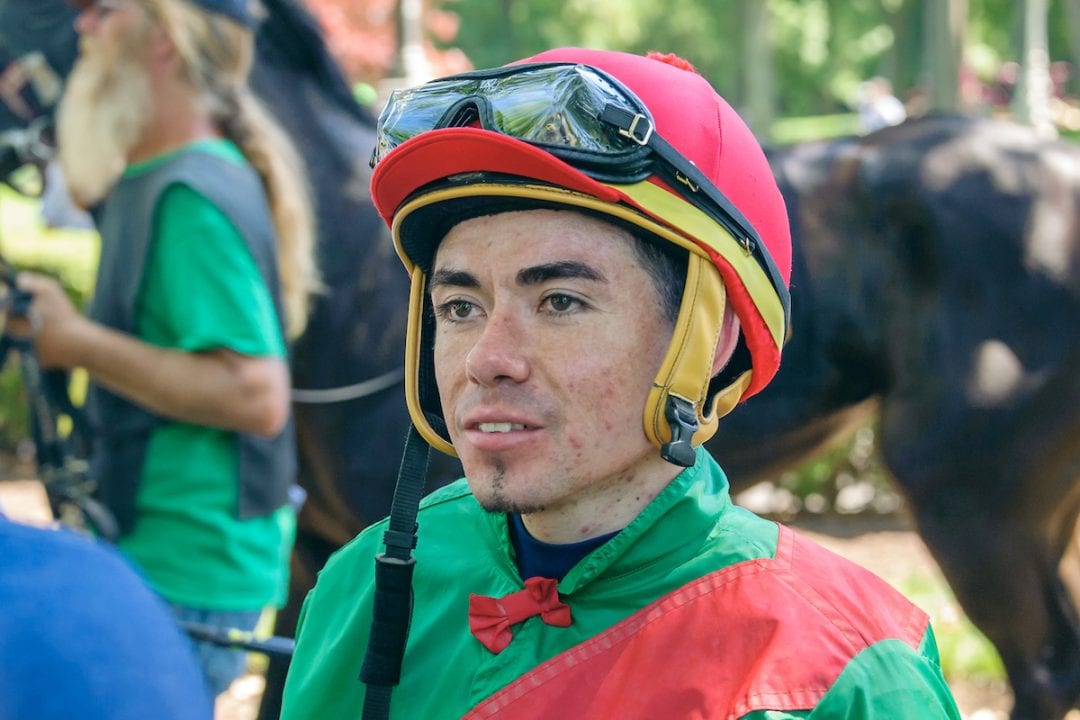 Raul Mena at Delaware Park. Photo by Hoofprintsinc.com.
When 2019 began Raul Mena's riding record in the U.S. wasn't exactly awe-inspiring. In three-plus years of riding in this country, the 27-year-old native of Chile had managed to win just 51 races, never more than 18 in a season and with a strike rate well below 10 percent.
But despite his lack of success on the track, Mena impressed those who came in contact with him with his positive attitude and his relentless work ethic. As Mena would tell people, "God has given me a second chance, and I'm going to do everything I can to take advantage of that."
The second chance the rider referred to came some eight years back in his native Chile. Mena's career was just beginning when a horse he was riding at Valparaiso Sporting Club bolted, went through the outside fence and unseated Mena, leaving him with serious injuries that included broken vertebrae, fractured ribs and a broken collarbone. For six weeks the rider lay in a coma, and it took seven months for him to make a complete recovery from the spill.
Mena was determined to not be deterred from his goals, saying earlier this year, "God made a miracle in my life. I put all my confidence in him."
Mena's career began to show signs of life this winter at Tampa. At a track where the jocks' room is overflowing with riders every winter and without a strong commitment from any of the top stables, Mena still managed to win 30 races before coming north at the end of April. That tied him for sixth in the crowded standings.
When he did come north — at the urging of trainers like Claudio Gonzalez and Victor Carrasco — Mena hooked up with veteran agent John Wallenbach. Wallenbach had handled the engagements of Angel Suarez last meeting when that rider had a career meet, finishing second to Carol Cedeno in the standings with 70 wins.
This year Wallenbach has been able to get Mena into such barns as those of Jamie Ness, John Rigattierri, Sam Cronk, and Joe Arboritanza, as well as Gonzalez and Carrasco.
On June 22 Mena had his best day ever, scoring a riding triple, and thus far he ranks sixth in the standings with 11 wins from 65 mounts (17 percent).
Mena always seems cool and collected on the horse, even when passed on the lead. In a race recently another horse went past Mena's mount and opened up a daylight lead in upper stretch, but under urging from the rider, Mena's mount came back inside and went by that horse in deep stretch to secure the win.
The rider said advice from veteran Jesus Castanon has helped him conserve his mount's energies and have a little something left in the crucial stages.
"Jesus told me to never use what I've got until it's absolutely necessary and that's what I try to do," Mena said.
His wife, exercise rider Jacqueline Cabral, has been supportive of her husband through the lean periods, and now the pair are cautiously optimistic about his future as a rider.
"I'm just blessed I got a second chance to do what I love, what I've always wanted to do, so every day I ride and every day I win is a bonus to us," Mena explained.
LATEST DELAWARE RACING NEWS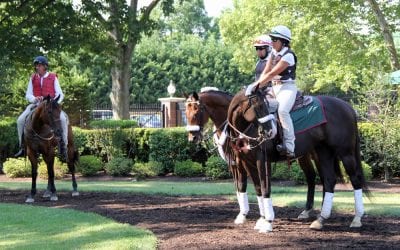 In a new Off the Pace, Mike Valiante catches up with some of the veteran handicappers and old-timers who frequent Delaware Park.