Cedeno hoping for fifth Delaware Park riding title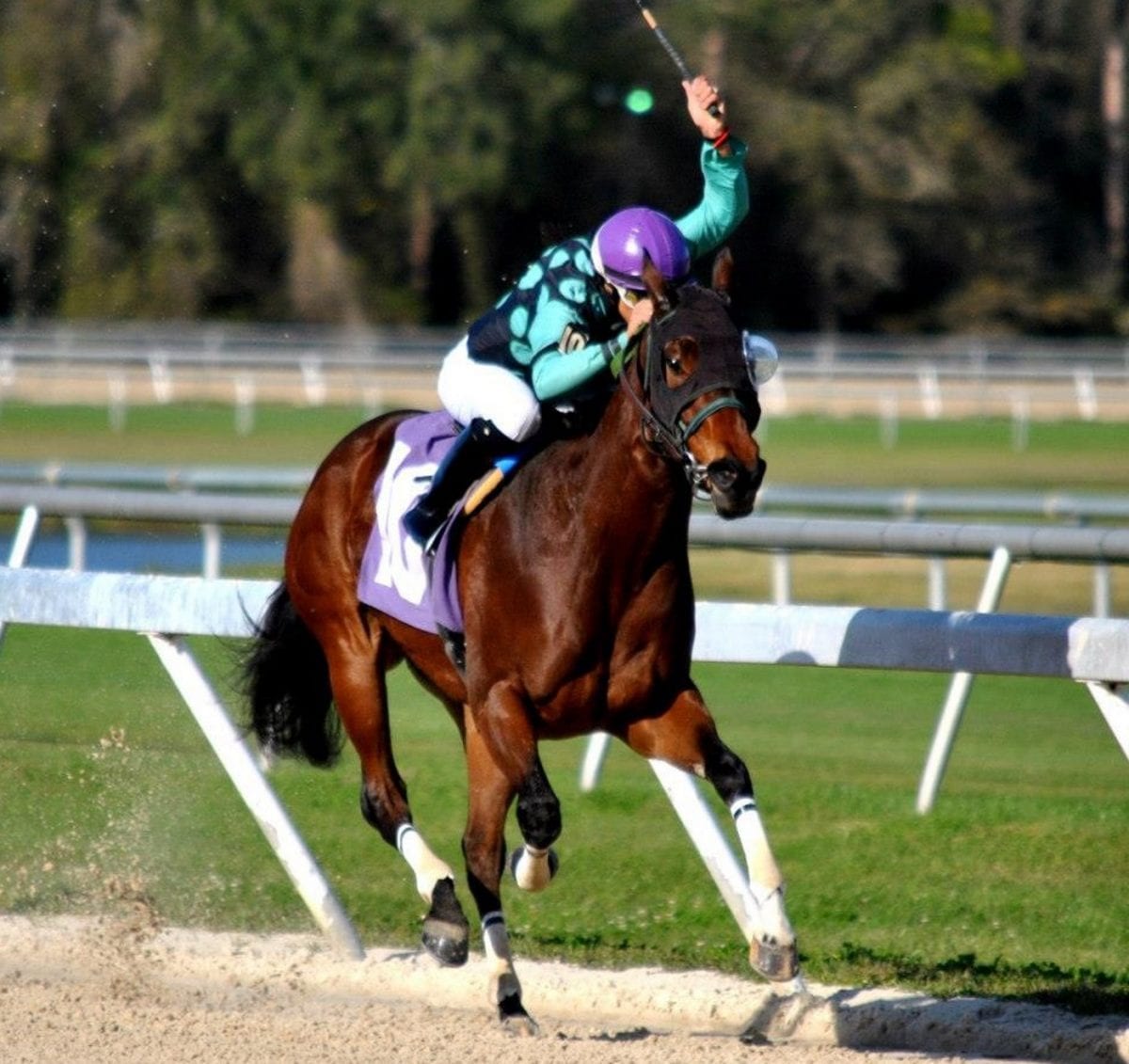 Carol Cedeno in action.
When the Delaware Park live racing season begins on May 4, the defending leading jockey Carol Cedeño hopes to write another winning chapter in her already impressive book of accomplishments at the Stanton oval.
The 28-year-old native of Puerto Rico, who has been the leading rider four of the last five years, regained the title last year by notching 100 winners.
"Getting the leading rider title back was something I really wanted to do," said Cedeño, who is the mother of two children. "Delaware Park is my home track. I live only about a half-hour from the track and I raise my family in Delaware, so Delaware Park is home to me. It is a very relaxed and quiet track and it is a great place to work."
Cedeño added that she's been working hard to get ready for this meet. "I'm hoping to be leading rider again. Every year is tough because there are a lot of really good riders in this area, but I'm excited about having the chance to do it again."
Only two riders have won more Delaware Park riding titles: Michael McCarthy, who won six from 1996 through 2000 and 2002, and Ramon Domínguez, who won five from 2003 through 2006 and 2008. No other rider has won more races on a single card. Last year, Cedeño notched seven victories on the July 11 card, breaking a record that had stood for more than six decades and was held by six riders. The jockeys who won six races on a single Delaware Park card were Joseph Rocco, Jr., in 2011; Michael McCarthy, who accomplished the feat twice—once in 1997 and again in 1998; Jimmy Edwards, in 1984; Greg McCarron, in 1974; George Cusimano, in 1968; and Eldon Nelson in 1958.
"To be mentioned with those kind of riders makes me extremely happy," said Cedeño. "Those are some of the best riders in racing, and to be in a group like that is special. I know to keep having success I need to keep working hard. But I love what I do and I love getting up in the morning to go to work at Delaware Park, so I am hoping I can do more."