Monmouth charts different course on Lasix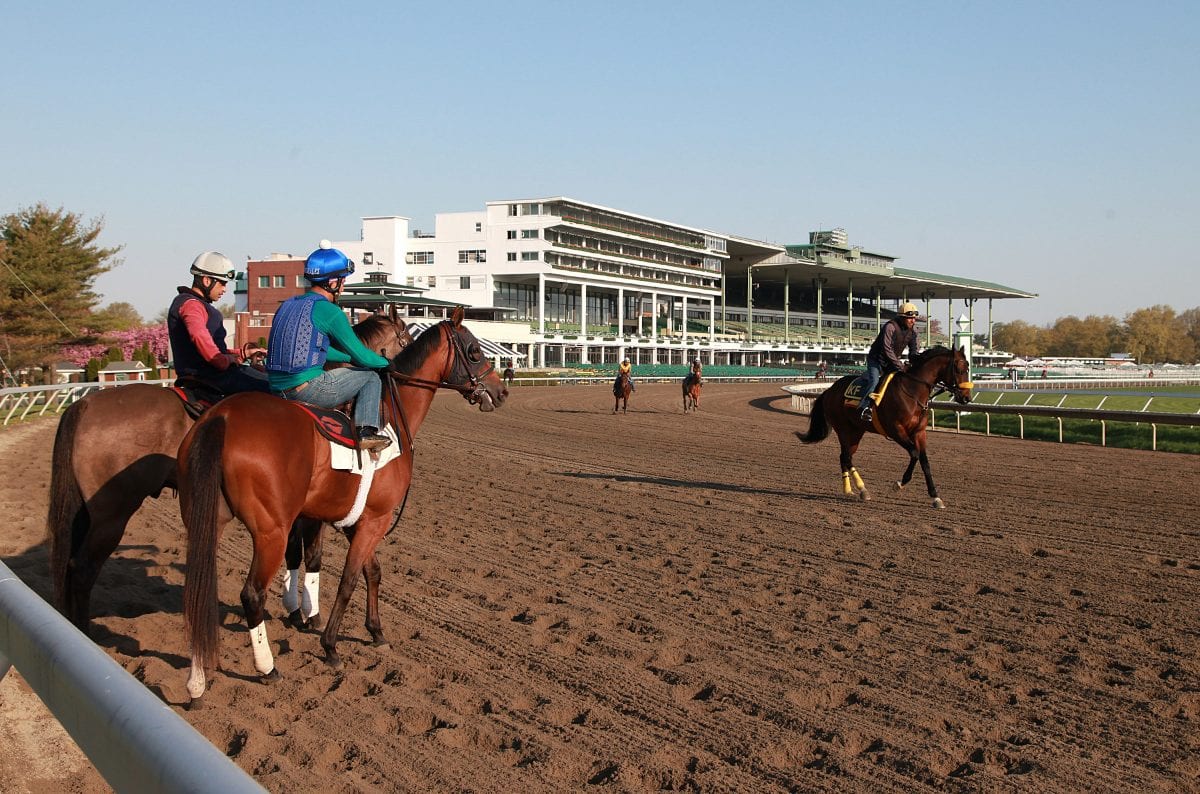 Photo By Bill Denver/EQUI-PHOTO.
In the wake of today's announcement by a new racing group committed to phasing out the use of Lasix, Monmouth Park will continue to adhere to the position of the American Association of Equine Practitioners (AAEP) regarding the administration of race day furosemide (Lasix) as the most effective treatment and preventative approach to controlling exercise-induced pulmonary hemorrhage (EIPH) in racehorses.
"Until further scientific evidence proves otherwise, we believe the policy set forth by the AAEP regarding the race-day use of furosemide is in the best interest and welfare of the horses and their riders," said Dennis Drazin, Chairman and CEO of Darby Development, LLC, operators of the racetrack. "We will continue to support that policy beginning with our opening day of racing for the season on May 4."

AAEP was founded in 1954 to "improve the health and welfare of the horse" and has taken a stance that "supports the use of furosemide as a day-of-the-race medication to control exercise-induced pulmonary hemorrhage (EIPH)," according to the organization's policy on the issue.