Maximum Security enters NTRA Top Thoroughbred Poll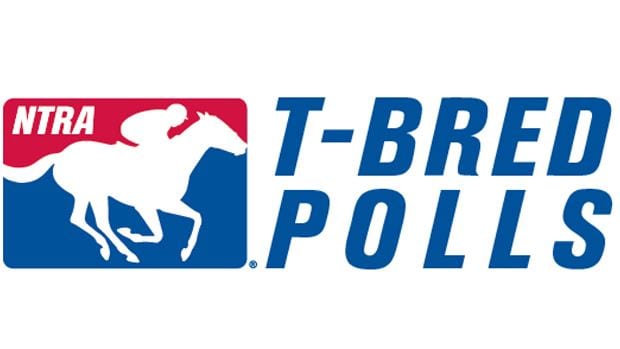 From a National Thoroughbred Racing Association release
A handy victory by Maximum Security in the Grade 1 Xpressbet Florida Derby and some stirring performances on the Dubai World Cup card provided some movement in this week's National Thoroughbred Racing Association (NTRA) Top 3-Year-Old Poll and NTRA Top Thoroughbred Poll, respectively.
Trained by Jason Servis, Maximum Security remained unbeaten in four career starts and earned 100 qualifying points on the Road to the Kentucky Derby when he cruised to a 3 ½-length victory in gate-to-wire fashion in the Florida Derby. The Gary and Mary West homebred caught the attention of voters as well, earning 3 first-place votes and 195 points to slide into the fifth position in the Top 3-Year-Old Poll.
Champion Game Winner continues to hold down the top spot as he readies for his expected run in the Grade 1 Santa Anita Derby on April 6. The Bob Baffert trainee who, like Maximum Security, is owned by Gary and Mary West, earned 24 first-place votes and 388 points to maintain the lead position.
Omaha Beach, the horse who handed Game Winner his first career defeat when besting him by a nose in the Grade 2 Rebel Stakes, is second in the rankings with 4 first-place votes and 339 points. Improbable (7 first-place votes, 331 points) is third with Long Range Toddy (2 first-place votes, 197 points) fourth.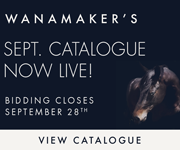 Tacitus (1 first-place vote, 159 points) is sixth behind Maximum Security with Code of Honor (154 points), War of Will (89), By My Standards (78), and Cutting Humor (73) completing the top 10.
Anothertwistafate (65 points) and A Thread of Blue (10 points) each received a single first-place vote.
A long-awaited victory in the Group 1 Dubai Golden Shaheen allowed veteran sprinter X Y Jet to join the NTRA Top Thoroughbred Poll in seventh after previously being unranked. The 7-year-old gelding, who had twice finished second in the Golden Shaheen previously, earned a single first-place vote and 125 points.
Coal Front's triumph in the Group 2 Godolphin Mile also got voters' attention as the son of Stay Thirsty garnered 99 points to jump into the ninth position. And on the strength of becoming the first horse to win back-to-back editions of the Group 1 Dubai World Cup, the mercurial Thunder Snow (IRE) cracks the top 10 with 5 first-place votes and 94 points.
Champion filly Monomoy Girl (14 first-place votes) holds the top spot in the Top Thoroughbred Poll with 341 points while Bricks and Mortar (4 first-place votes, 319 points) moved up one spot to second.
City of Light, who retired following his victory in the $9 million Pegasus World Cup Invitational on January 26, sits third with 19 first-place votes and 234 points. Roy H (213 points) is fourth followed by Grade 1 winners McKinzie (192) and Midnight Bisou (187). Champion turf female Sistercharlie (IRE) is eighth with 105 points
The NTRA Top Thoroughbred polls are the sport's most comprehensive surveys of experts. Every week eligible journalists and broadcasters cast votes for their top 10 horses, with points awarded on a 10-9-8-7-6-5-4-3-2-1 basis. All horses that have raced in the U.S., are in training in the U.S., or are known to be pointing to a major event in the U.S. are eligible for the NTRA Top Thoroughbred Poll.
The NTRA Top Thoroughbred Poll concludes November 4 after the running of the Breeders' Cup.
The Top 3-Year-Old Poll concludes June 8 after the Belmont Stakes.
NTRA TOP THOROUGHBRED POLL
Monomoy Girl
Bricks and Mortar
City of Light
Roy H
McKinzie
Midnight Bisou
X Y Jet
Sistercharlie
Coal Front
Thunder Snow
NTRA TOP THREE-YEAR-OLD POLL
Game Winner
Omaha Beach
Improbable
Long Range Toddy
Maximum Security
Tacitus
Code of Honor
War of Will
By My Standards
Cutting Humor