Maryland to have stricter pre-race exams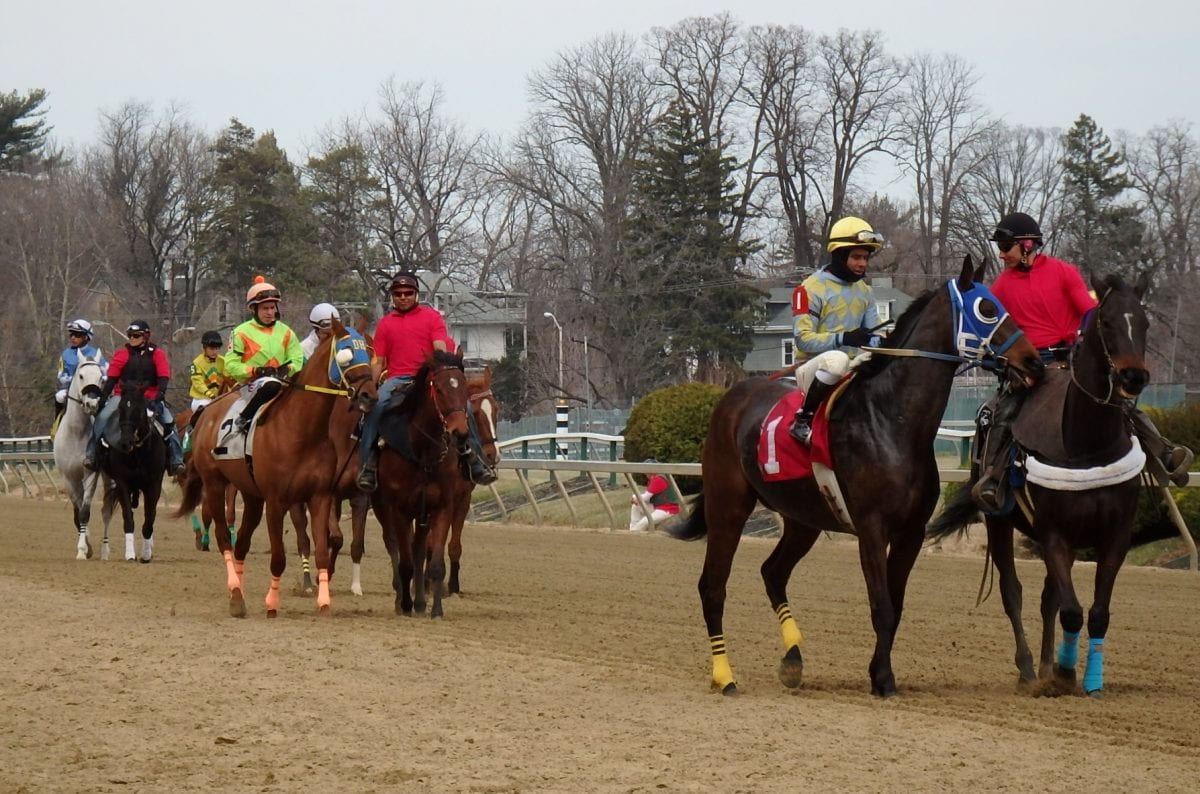 How exactly the ongoing issues at Santa Anita Park play out nationally across the horseracing landscape remains to be seen.
There, 22 equine fatalities in a bit more than two months have caused the cancellation of live racing for the time being, led to the announcement of new safety and wellness protocols – some well-received, some not – and set management and horsemen to fighting.
In Maryland horsemen are watching the proceedings especially anxiously, since The Stronach Group, which owns Santa Anita, also owns the Maryland Jockey Club.
The first minor step occurred Friday, March 15, when the Maryland Jockey Club sent a text message to all horsemen.
"Effective immediately, please be advised that, going forward, all pre race exams will be more strict," the message read, continuing, "Additional scrutiny will also be present in the post parade and at the starting gate. If there are any concerns, your horse will be scratched."
While the message came from the Maryland Jockey Club, it is state Racing Commission veterinarians who will conduct those stricter exams.
"We don't have an issue here" regarding safety, said Commission executive director Michael Hopkins. But, he added, "Anything we can do for the safety and welfare of the horse, we're for."
"We've got to be a little more judicious looking at the horses going out on the track," said Maryland Jockey Club president Sal Sinatra, who said the new strictness was something he had discussed with the Commission. "We've got to be a little more stringent on if there's something going on with the horse, take him out. We don't want to see anything happen."
Among other things, he added, "The PETA [People for the Ethical Treatment of Animals] people could be on us as quickly as anybody."
PETA has been a prominent critic of Santa Anita during this recent crisis and is an avowed opponent of horse racing in general.
In addition to the increased pre-race scrutiny, the message to horsemen also requested that they be present during pre-race exams and that they "Please have available any veterinary records in the event of questions or concerns."
The idea, Hopkins said, is that if a state vet sees "something with the horse, you can go back and see what the horse has been treated for."
While he said that he expected horsemen "would be acquiescent in terms of cooperation," Sinatra said it might be a bit more complicated.
Many horses ship in to race in Maryland, for example, and vet records might be back at their home base. At the same time many Maryland trainers have multiple strings of horses; Michael Trombetta, for example, has horses at Laurel and also at Fair Hill, while Mary Eppler's horses are split between Pimlico and Florida. Those facts will make immediate production of records challenging at times.
The record issue "probably should be clarified," Sinatra said, to allow trainers to produce the records within 24-48 hours.
As for whether Santa Anita-style rules are headed to Maryland Sinatra said that, after talking with Stronach Group chief operating officer Tim Ritvo and chairman and president Belinda Stronach, he thought that "some implementation" might occur in Maryland but that it would be done in consultation with horsemen's groups.
That step seemed to be, in the first instance, conspicuously absent in California.
When asked how the Racing Commission might respond, Hopkins said merely, "We don't have anything in front of us."
But the Commission has assumed a leadership role on medication issues in recent years and seems likely to assert itself in any process that does develop locally.
In 2017, Maryland had a lower equine fatality rate – about 1.46 per 1,000 starts – than the national average of 1.61, according to the Equine Injury Database.
The key will be continuing to work to have the safest possible racing program – both because it's the right thing to do, and because perception in racing is often reality.
"You just need one or two bad things to happen and you give everybody the ammo that we're horrible people," Sinatra said. "And you and I both know that's not the case."