Totally Thoroughbred show will not be held in 2019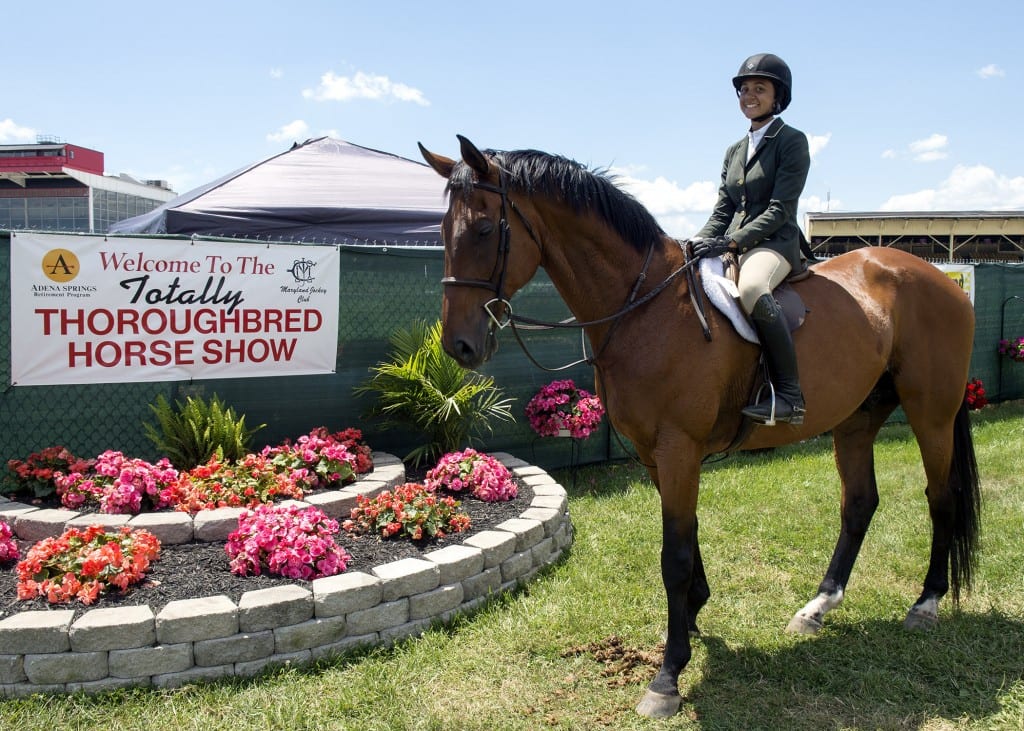 The Totally Thoroughbred Horse Show, which showcases retired Thoroughbreds in as many as 20 classes, has been placed on hiatus, the Maryland Jockey Club announced Sunday.
Maryland Jockey Club President and General Manager Sal Sinatra and Vice President of Racing Development, Georganne Hale, said they are looking at different times during the calendar year to hold the event in 2020 as well as different locations.
"The Totally Thoroughbred Horse Show has been a success beyond our wildest expectations," Sinatra said. "While we look forward to its future revival and are continuing to build on the awareness of the second careers of our OTTBs, the horse show will not take place in 2019."
Since the inaugural show in 2012, over 1,500 horses have competed at Totally Thoroughbred. The show has raised over $75,000 in donations for Thoroughbred aftercare facilities in Maryland and more than $109,000 in purse money has been awarded, providing strong incentive to own and ride Thoroughbreds in their post-racing careers.
Judges have included Rodney Jenkins, Timmy Kees, Wendy Davis, Leonard C. Hale, and Barbara Kirchner Magrogan. Sponsors have included Hillwood Stable, Dark Hollow Farm, Claiborne Farm, Coolmore Stud, the Maryland Thoroughbred Horseman's Association, the Maryland Horse Breeders and Maryland Million.