Fasig-Tipton 2018 Mixed Sale: By the numbers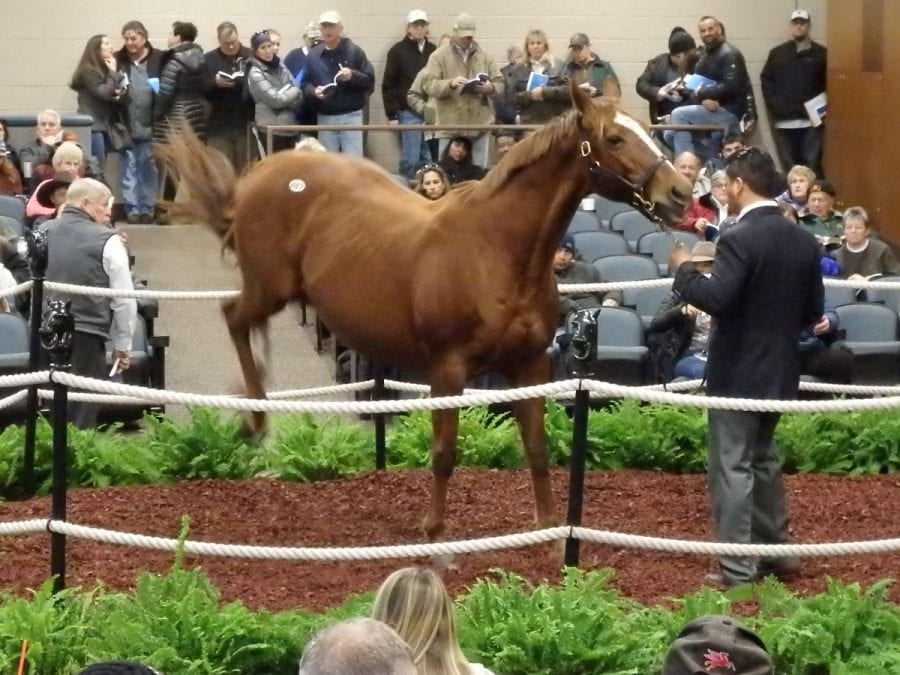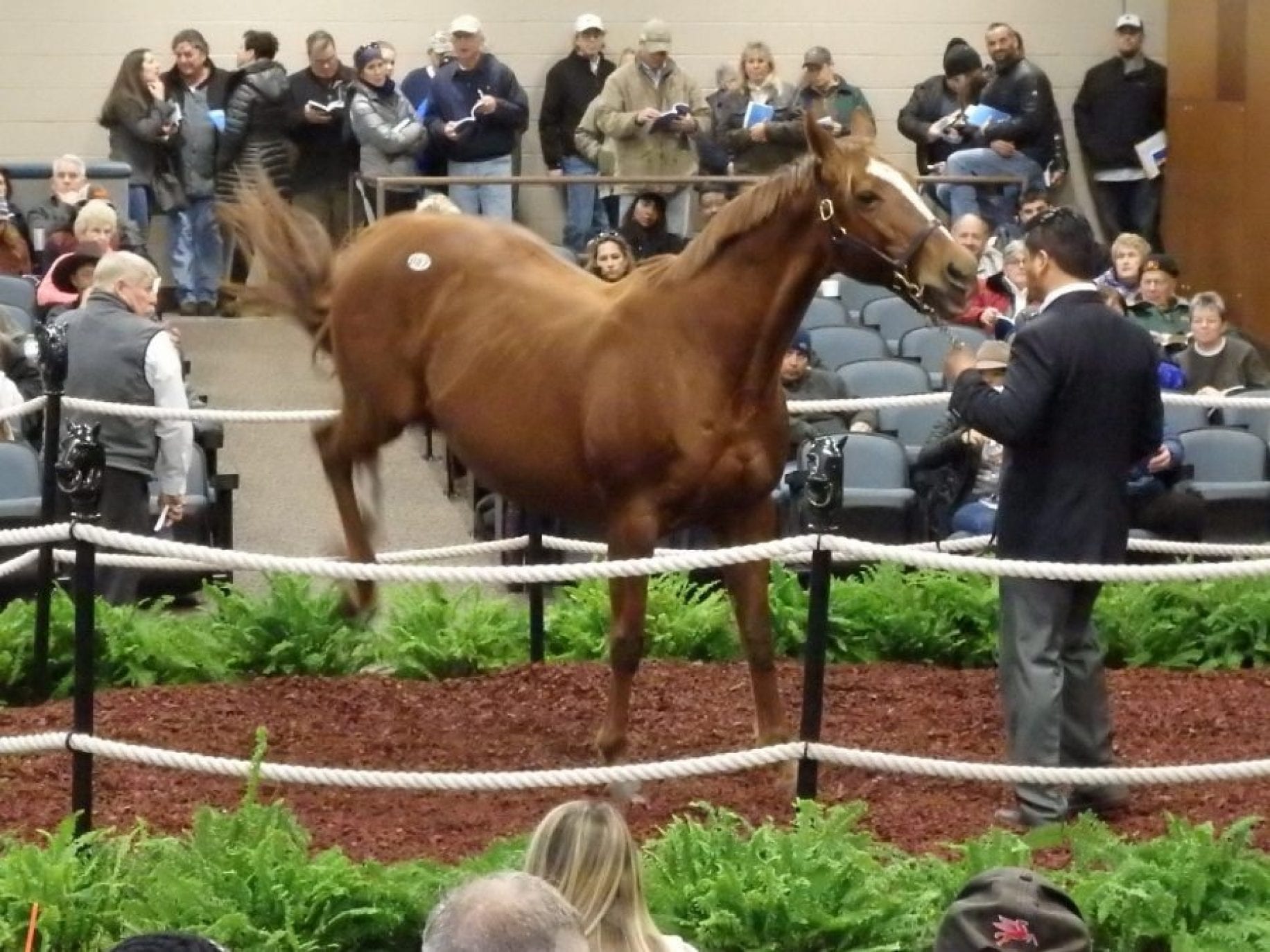 by Frank Vespe
Tuesday, December 4 brings the 2018 edition of the Fasig-Tipton mixed sale, with the first hip slated to go through the ring at 11:00 a.m.
Prior to outs, some 294 hips are on offer, including a big group of horses of racing age added as a supplement after the main book came out. Those horses are included in the online catalog.
Next week's sale by the numbers:
RANDOM FACTS
Missing in action The 294 hips on offer (prior to outs) are numbered 1 through 295. How's that? Turns out that 198 is missing.
It's an age thing The 103 weanlings on offer make 2018 by far the most popular year of birth. Second is 2015, with 27 three-year-olds in the catalog. The oldest horse is Hip 84, a broodmare named Rhythm in Shoes. She's 18 and is being sold in foal to Alliance.
Girl Power Fillies and mares dominate the sale. There are 109 of the former and 104 of the latter on offer, making 213 distaffers. That's as opposed to 64 colts and 17 geldings.
A to Z The sale goes — alphabetically speaking — from A to Z. The first hip alphabetically is number 12, A Lover's Question, one of five to start with the alphabet's first letter. And the final hip alphabetically is right next door, hip 11. That's Zealous Scholar.
HIPS BY TYPE
Weanlings 103
Broodmares 97
Horses of racing age 39
Yearlings 24
Racing/broodmare prospects 17
Broodmare prospects 14
HIPS BY STATE
MARYLAND 102
KENTUCKY 66
PENNSYLVANIA 42
NEW YORK 22
VIRGINIA 15
WEST VIRGINIA 14
FLORIDA 9
ONTARIO 5
OHIO 4
NEW JERSEY 4
LOUISIANA 2
IRELAND 2
SOUTH CAROLINA 1
GREAT BRITAIN 1
TEXAS 1
ARIZONA 1
ILLINOIS 1
BRITISH COLUMBIA 1
CALIFORNIA 1
SIRES WITH THE MOST HIPS
MOSLER 14
SUPER NINETY NINE 10
GOLDEN LAD 8
DESPITE THE ODDS 7
BOURBON COURAGE 6
SEVILLE (GER) 6
UNCLE LINO 5
CONGRATS 4
PEACE AND JUSTICE 4
STREET MAGICIAN 4
GREAT NOTION 4
DOMINUS 3
SCAT DADDY 3
DIXIE UNION 3
IMAGINING 3
UPSTART 3
NOT FOR LOVE 3
OXBOW 3
MUNNINGS 3
JUMP START 3
LIAISON 3
KITTEN'S JOY 3
TOP CONSIGNORS BY HIPS OFFERED
WILLIAM S REIGHTLER 69
MARSHALL W SILVERMAN 57
NORTHVIEW STALLION STATION 22
BECKY DAVIS 22
R LARRY JOHNSON 20
CLOVIS CRANE 13
CHRISTOPHER GRACIE 12
SABRINA MOORE 10
DARK HOLLOW FARM 9
COVERING SIRES WITH THE MOST HIPS
WE MISS ARTIE 7
STREET MAGICIAN 6
FREEDOM CHILD 5
FRIESAN FIRE 5
MOSLER 5
UNCLE LINO 4
GREAT NOTION 4
JUMP START 3
KOBE'S BACK 3