Jockeys' Guild assembly slated for December 10-11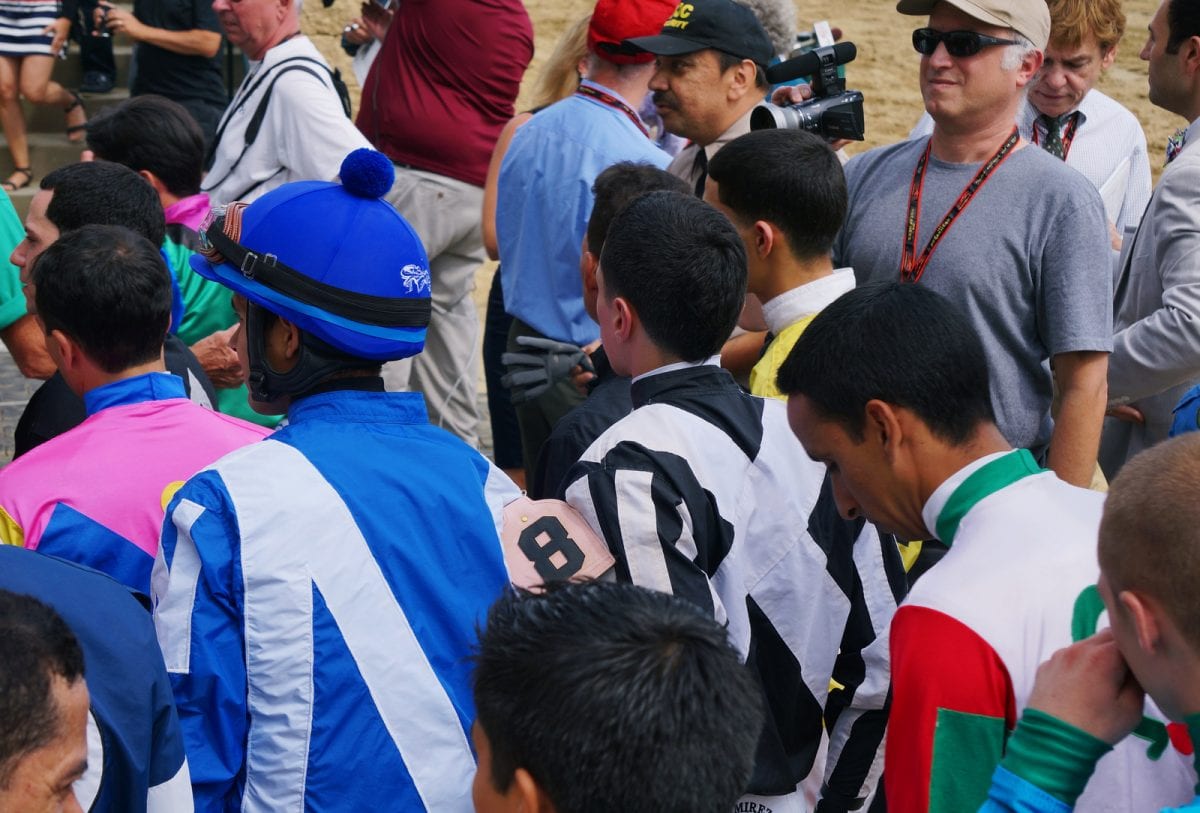 From a Jockeys' Guild release
The Jockeys' Guild Annual Assembly, sponsored by Betfair USA, will be held Monday, December 10th and Tuesday, December 11th at Top Golf located adjacent to the MGM Grand in Las Vegas, Nevada.
The Assembly, a gathering of Thoroughbred and Quarter Horse riders from across the country, will focus on current issues of importance to the members including health, safety and insurance updates as well as other industry issues pertaining to jockeys.
"All Guild members should make it a priority to attend the Assembly," said John Velazquez, Chairman of the Jockeys' Guild. "It is the one time of year that all of us have the opportunity to discuss and exchange ideas to improve conditions for jockeys."
"The attendance and involvement of all of our members is essential in the ongoing efforts to improve safety conditions," added G.R. Carter, Vice Chairman of the Guild. "We come from various backgrounds and can share our experiences and learn from them."
"We need all members to make an effort to participate in this year's Assembly, said Terry Meyocks, National Manager of the Jockeys' Guild. "It is important to have the riders there to provide input on the current issues and what they would like the Guild to focus on in the future."
In addition to morning and afternoon sessions on Monday, the Guild will host a welcome cocktail party that evening. The annual awards luncheon will be held Tuesday, December 11th when the Eddie Arcaro Award, Laffit Pincay Award, Jacky Martin Award and the Ron Turcotte Award will be presented.
The election of the 2019-2020 Board of Directors from the newly elected Senate will also take place.
A full agenda will be released in the coming weeks.