Boniface: Maryland Million "is the Maryland stage"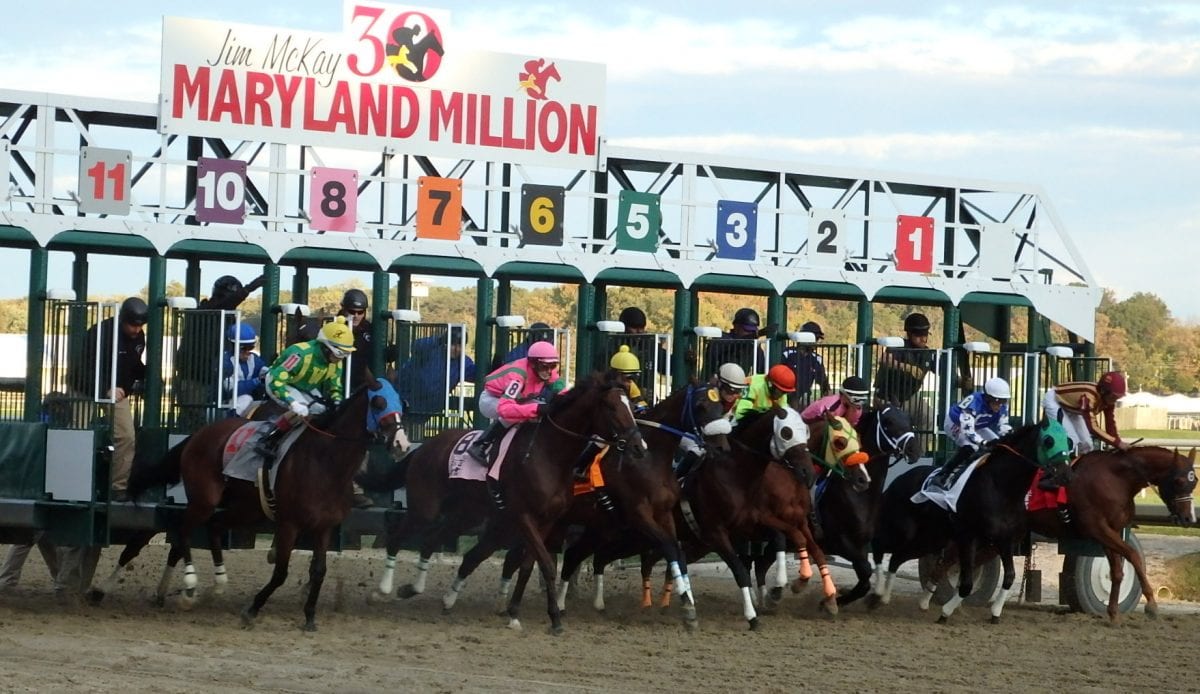 Photo by The Racing Biz
From a Maryland Jockey Club release
J. William "Bill" Boniface, who bred and raised 1983 Preakness (G1) winner Deputed Testamony, is also co-founder of the Maryland Million Day program that will celebrate its 33rd anniversary Saturday, Oct. 20 at Laurel Park.
Boniface spoke with host and analyst Acacia Courtney about the history, legacy and growth of Maryland Million, which this year includes the inaugural Clubhouse Festival featuring several award-winning musical acts.
Boniface, 76, and late Hall of Fame broadcaster Jim McKay conceived the idea of a day to celebrate Maryland's storied breeding and racing industry, which dates back more than half a century prior to the Revolutionary War.
"When Jim McKay came back from the first year of the Breeders' Cup [in 1984], we were at the training track in the morning and he said, 'Bill, why couldn't we do this in Maryland?'" Boniface said. "I said, 'Well, we can.'
"It's really in some ways, the biggest day in Maryland because the Preakness, which I've been fortunate to win and be second in, is the world stage," he added. "But Maryland Million Day is the Maryland stage. Lest we forget, the first Thoroughbred race was run in Maryland in 1721 in Annapolis."
The only trainer to win three Maryland Million races on a single card in 1987 including Sean's Ferrari, co-owned and co-bred by McKay and named for his son, Boniface is general partner of the family's Bonita Farm located on 400 acres in Darlington, Md.