Gross rises in first session of Fasig-Tipton yearling sale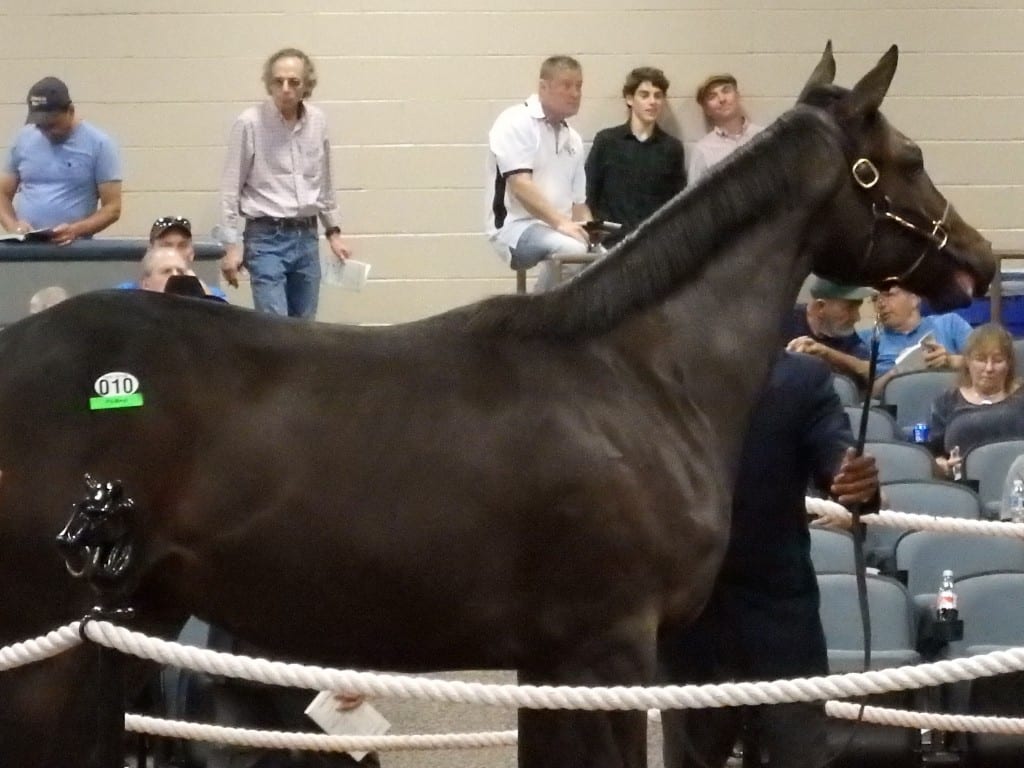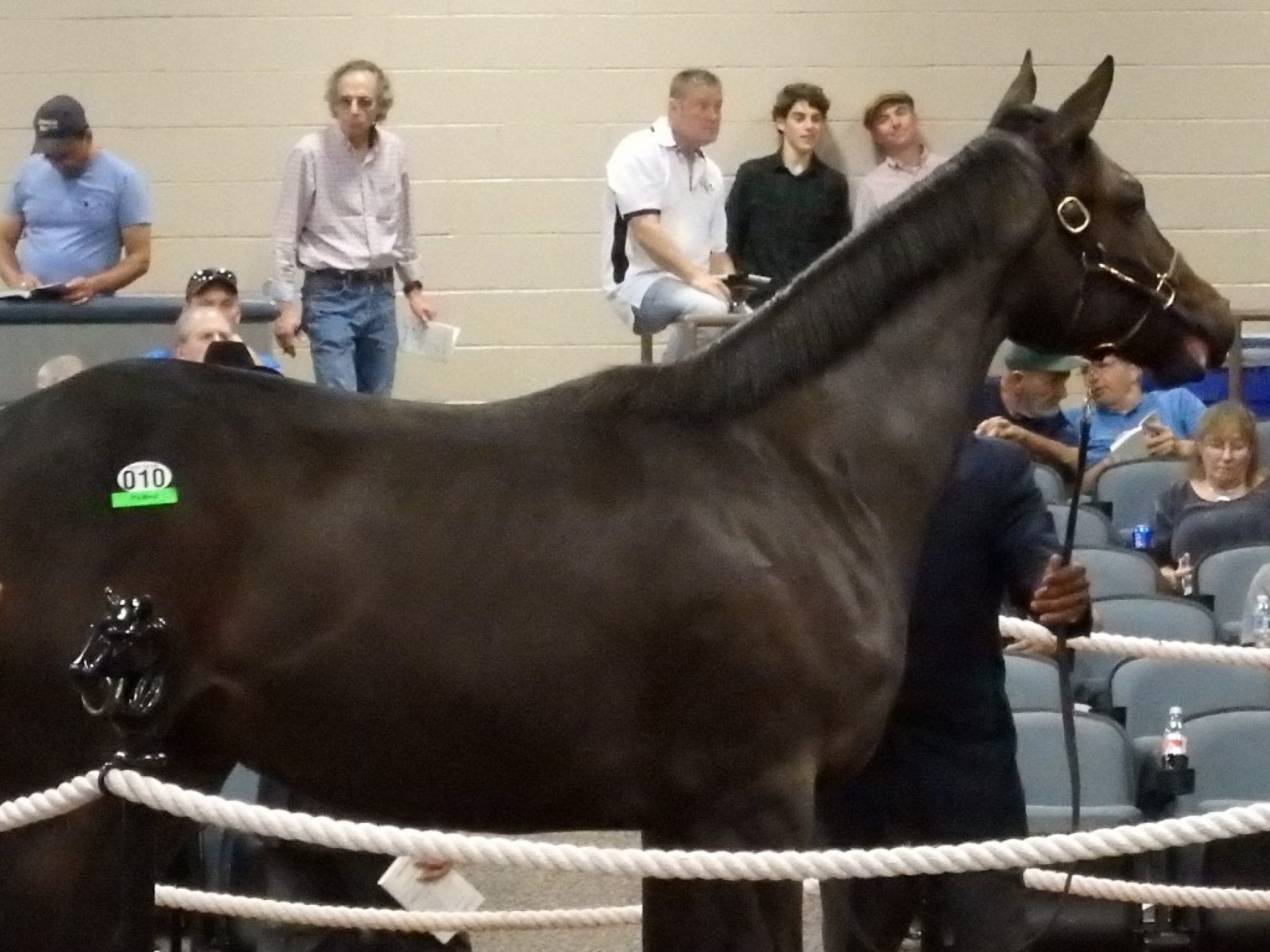 Hip 10. Photo by The Racing Biz.
by Frank Vespe
Consignors had predicted prior to the start of Fasig-Tipton Midlantic's Fall Yearling Sale this afternoon in Timonium that business would be brisk, and Monday's opening session suggested they were right.
Led by a quartet of horses that fetched at least $100,000, and assisted by a dramtically lower buyback rate than in 2017, the opening session's gross sales rose by 13.1 percent percent versus last year's first day.
The first day's topper was Hip 12; in fact, the day's top two sellers both were gone in the first dozen hips through the ring. Hip 12, a Maryland-bred, is a bay colt by Uncle Mo out of the stakes-placed Cozzene mare Who's Cozy. He is a half-brother to the stakes winner Who's In Town and the stakes-placed Campaign Vows.
The colt was consigned by Northview Stallion Station as agent and was purchased by Albert Frassetto/JJ Crupi as agent. Crupi said he had expected to pay about that much for the horse.
"He looks like Uncle Mo, and he looks like he can run," Crupi said. "To me he was a stickout for that kind of money."
A Pennsylvania-bred, Hip 10, fetched the session's second-highest price, $120,000. Consigned by Woodford Thoroughbreds as agent, she was purchased by Ellen Charles' Hillwood Stable. She is a daughter of Great Notion out of the Partner's Hero mare What Am I Gonnda Do. She is a full-sister to the multiple stakes winner Great Soul.
The two other horses that reached the six-figure mark were Hip 38, a Malibu Moon filly, and Hip 144, a filly by Declaration of War. The former, consigned by CandyLand as agent, fetched a winning bid of $110,000 from John Servis. The latter, consigned by Blake-Albina Thoroughbred Services as agent, went for $102,000, the ticket signed by Owls Bloodstock.
Overall, the day's gross was up 13 percent versus a year ago, reaching $2,384,700. Though the average was off 11 percent versus the same day last year, dropping to $23,152, the median held steady at $15,000.
The biggest difference was in the buyback rate, which, in the opening session last year was 36.7 percent, as 47 of 128 horses through the ring did not find a buyer. During Monday's opening session, the buyback rate fell to 20.2 percent, with only 26 of 129 horses failing to sell.
Of course, Tuesday will ultimately be the key to the sale. Hips 151 through 500 are slated to go through the ring Tuesday, with session beginning at 10:00 a.m.