Crabcakes returns with authority, wins Laurel allowance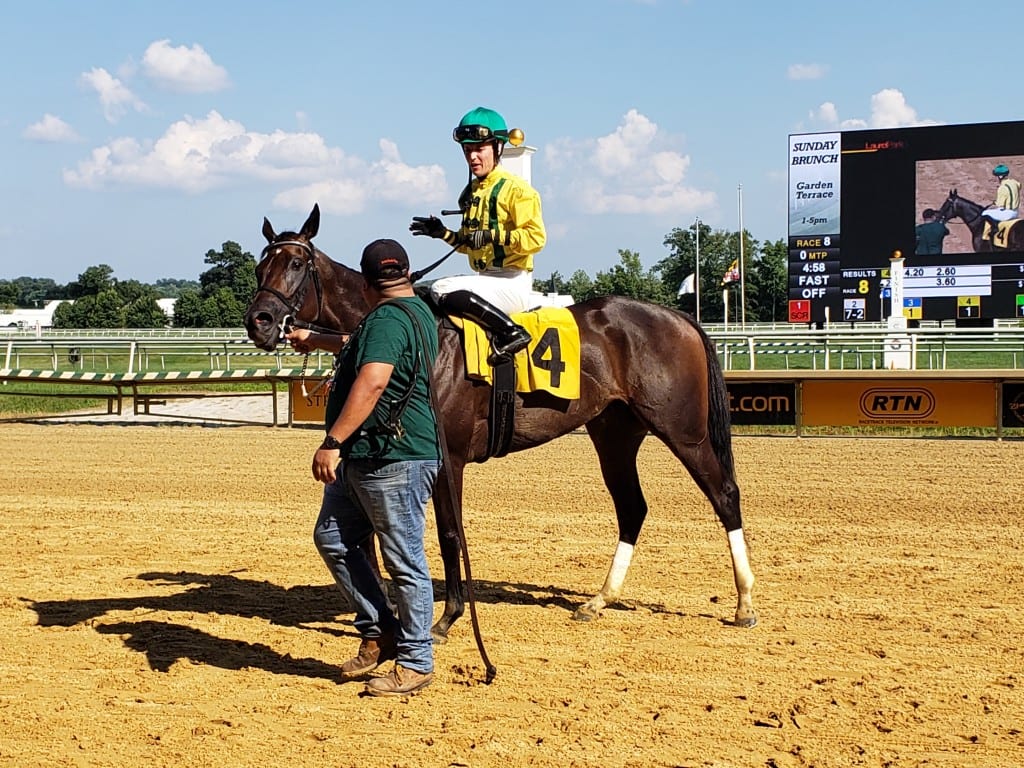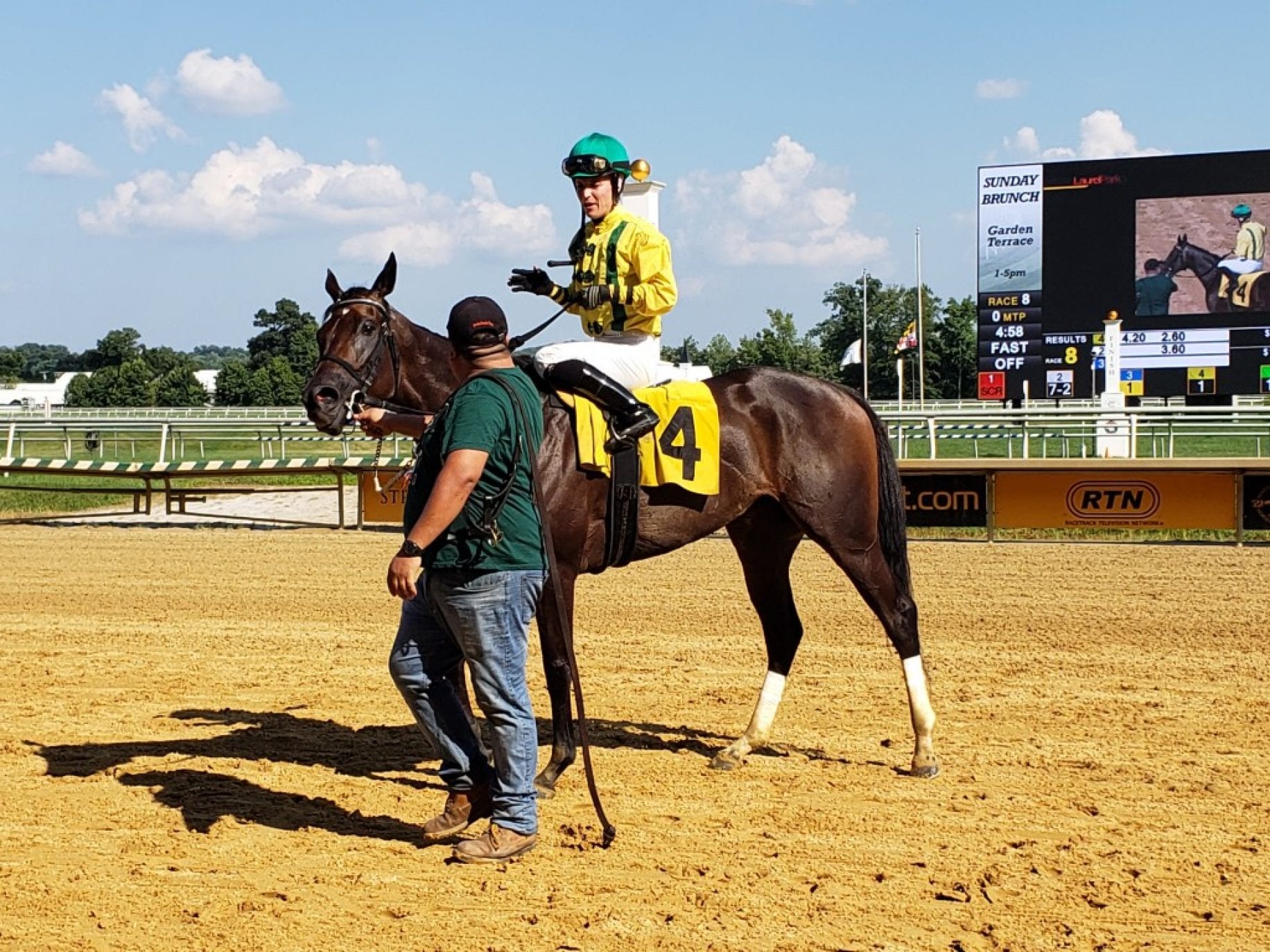 Crabcakes, the speedy, Maryland-bred Great Notion filly who has won three career stakes races, all at Laurel Park, made her 2018 bow this afternoon at Laurel and made it in style, delivering an emphatic 1 3/4-length victory in a $50,000 money allowance. In the process, she dusted another speedy four-year-old, the Rodney Jenkins trainee Shimmering Aspen.
"It feels good to have my good horse back," said winning rider Forest Boyce. "Feels really good."
Trained by Bernie Houghton, Crabcakes now has seven wins and over $330,000 in earnings from a dozen career starts. The win was the fourth in her last five starts — including the Miss Disco Stakes and Maryland Million Distaff last fall, both over the strip — the lone defeat coming by less than a length in the Mahoning Distaff.
Today's race shaped up as a showdown — the first — between two of the best fillies based at Laurel Park in Crabcakes and Shimmering Aspen. Both horses went off at 1.10-1, with Shimmering Aspen the slight favorite.
Shimmering Aspen won two stakes at Laurel last year, including an impressive five-length romp in the Twixt Stakes. But she'd finished 2017 with consecutive defeats, both as the favorite.
In today's contest, Shimmering Aspen, with Victor Carrasco in the irons, sped to the early advantage with Crabcakes at her flank. The opening quarter-mile, with the pair just a half-length apart, went by in 22.97 seconds.
Boyce and Crabcakes ratcheted up the pressure rounding the turn, putting a head in front as they passed the quarter-pole in 45.55 seconds. In the lane, Crabcakes surged clear under urging from Boyce before relaxing a bit late. Hailey's Flip rallied to overhaul Shimmering Aspen for the place spot, and Shimmering Aspen held third. Running time for the six furlongs was 1:08.84.
"That's how I saw it (playing out)," Boyce said. "I kinda hoped it would be that way. Sometimes things can go differently, but that's how I was hoping it would go and luckily it all worked out."
Crabcakes returned $4.20 to win as the second choice and topped a one-dollar exacta worth $5.30.
Crabcakes is owned by Wayne and Susie Chatfield-Taylor's Morgans Ford Farm. The Chatfield-Taylors inherited her from the late Binnie Houghton — Bernie Houghton's aunt — whose Buckingham Farm operation bred and owned Crabcakes until her death last August.
With this win in the bank, Bernie Houghton said in a release that he is considering running Crabcakes in the $75,000 Jameela Stakes on the turf August 18 at Laurel. Though Crabcakes has never run on the turf, she is by a sire, Great Notion, who has gotten his share of solid turf runners.