EquiLottery to offer PNGI content in Kentucky test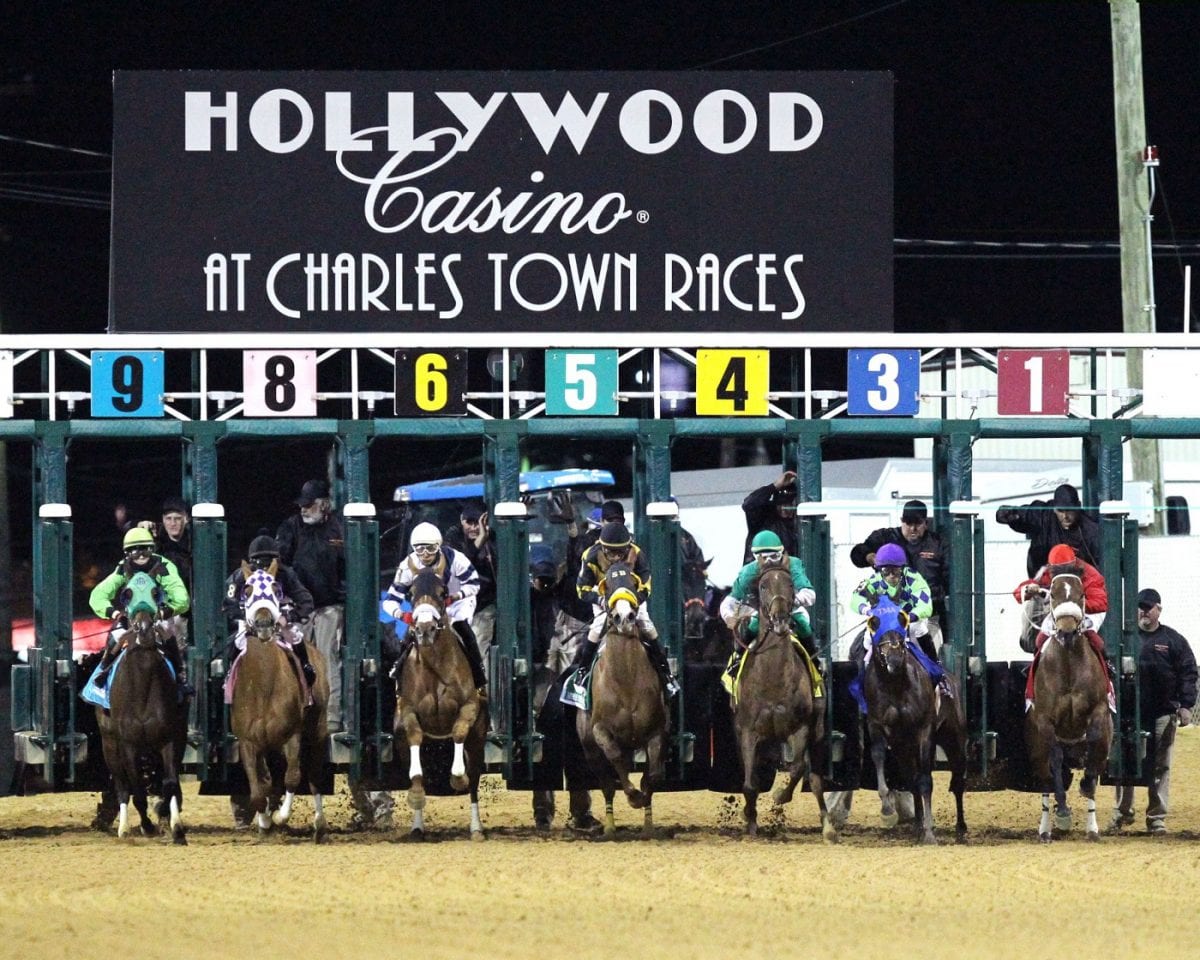 Racing at Charles Town. Photo by Coady Photography.
From an EquiLottery release
EquiLottery and Penn National Gaming Inc. have reached an agreement to offer Penn National racetrack content for EquiLottery's "Win Place Show" pilot program through the Kentucky Lottery, a lottery game based on the results of live horse racing. The pilot begins March 24, 2019 and will span 90 days. This program will be offered through 45 exclusive test retailers across Louisville, Lexington and Northern Kentucky.
"We are always looking for new marketing opportunities and revenue sources to improve our racing product and draw new fans to the sport of horse racing," said Penn National Gaming Vice President of Racing Chris McErlean. "'Win Place Show' has the potential to fill both buckets, and we're excited to be a part of this unprecedented product. We see nothing but upside in opening up our content through this pilot program in Kentucky."
The agreement allows EquiLottery to offer racing content from Penn National Gaming's five Thoroughbred racetracks — Charles Town Races (West Virginia), Mahoning Valley Race Course (Ohio), Penn National Race Course (Pennsylvania), Sam Houston Race Park (Texas) and Zia Park (New Mexico). This agreement will also enable EquiLottery to offer live and archived video streaming on these races through its recently announced agreement with Roberts Communications Network and opens up the opportunity to offer Penn National Gaming's racing content as "Win Place Show" spreads to other state lotteries.
"We are pleased to build upon our working relationship with Penn National Gaming by including their racing content in our upcoming pilot program," said EquiLottery Founder and CEO Brad Cummings. "This partnership is very important in enabling us to offer a seven-day-a-week product to existing lottery players and create new lottery players drawn to our unique game offering. We thank Chris and his team for helping us pave the way for this exciting new lottery category."