Injury stats, jockey safety on Grayson Racehorse Safety summit agenda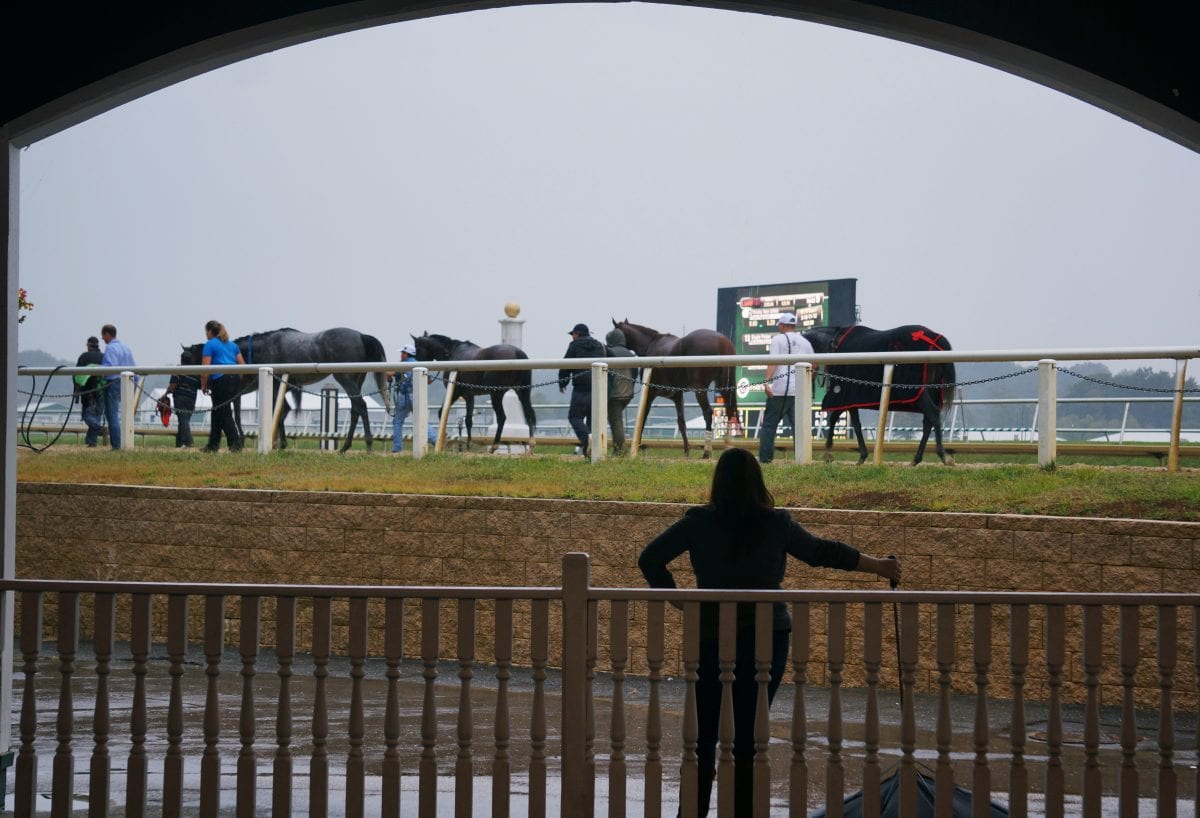 Photo by Vas.
From a Jockey Club release
The eighth Welfare and Safety of the Racehorse Summit, to be held on Wednesday, June 27, 2018, at Keeneland in Lexington, Ky., will update the industry on findings in areas such as equine injury statistics and jockey safety as well as touch on other points of interest including the integrity of racing and the role of trainers in ensuring equine safety.
Other topics to be addressed are the impact of weather on race delays, disaster planning, the Thoroughbred's versatility as a sport horse, and racing surfaces. The full agenda with a list of speakers is available here.
The summit, which brings together a cross-section of the breeding, racing and veterinary communities, again will be underwritten and coordinated by The Jockey Club and Grayson-Jockey Club Research Foundation and hosted by the Keeneland Association.
The summit will be held in the Keeneland sales pavilion from 8 a.m. to 5 p.m. and is free and open to the public. Those interested in attending the summit are encouraged to register at grayson-jockeyclub.org/WelfareSafety. As in in previous years, a live webcast will be available.
"The Welfare and Safety of the Racehorse Summit has proved to be an effective think-tank for the racing industry's most critical safety issues," said Edward L. Bowen, president of Grayson-Jockey Club Research Foundation. "Between the updates on previous topics and discussions on more recent areas of interest in the racing industry, I am confident that this year's meeting will continue that trend and effect positive change to support the sport's athletes."
Among the major accomplishments that have evolved from the previous seven summits are the Equine Injury Database; the Jockey Injury Database; the Racing Surfaces Testing Laboratory, which provides science-based testing of racing surfaces to enhance safety for horse and rider; a uniform trainer test and study guide; the racing surfaces white paper and publication of educational bulletins for track maintenance; the publication of stallion durability statistics; the Hoof: Inside and Out DVD, available in English and Spanish; modifications to model rules that enhance the protocol for horses working off of the veterinarian's list; and the movement by state racing commissions to create regulations that void the claim of horses suffering fatalities during a race.
"Keeneland is proud to have hosted every Welfare and Safety of the Racehorse Summit, and I'm looking forward to learning about the latest initiatives undertaken by our industry to advance equine and human safety measures," said Bill Thomason, president and CEO of Keeneland.
Grayson-Jockey Club Research Foundation is traditionally the nation's leading source of private funding for equine medical research that benefits all breeds of horses. Since 1983, the foundation has provided more than $26.3 million to fund 358 projects at 43 universities in North America and overseas.