"Off to the Races" radio show: Gabby Gaudet, Penn Mile, Delaware, more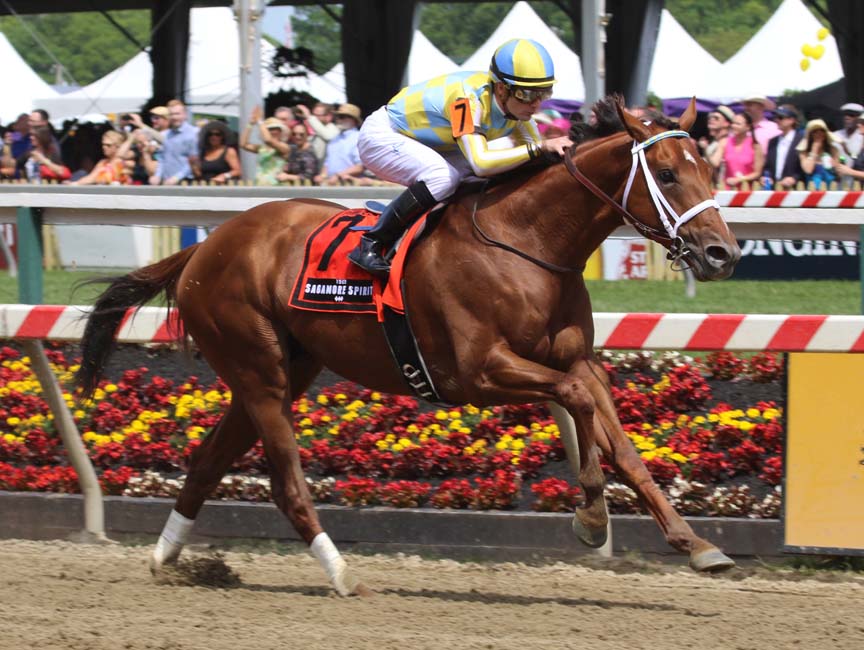 From a release
Saturday morning's edition of Off to the Races on The Racing Biz Radio Network will feature the Grade 2 Penn Mile, the opening of Delaware Park, the upcoming Belmont Stakes, and more. The program airs at 10:00 a.m. over terrestrial radio on ESPN Richmond (VA) — 950 AM, 99.5 FM, and 102.7 FM — and via internet streaming.
The show will air every Saturday morning from February 10 through July 21.
"Each week, we hope to bring our listeners some of the most interesting guests in racing," said Frank Vespe, publisher of The Racing Biz and host of the show. "We're looking to keep our listeners abreast of the latest and best stories in the region."
On Saturday's show, the guests include:
Gabby Gaudet. The popular racing analyst, formerly based in Maryland, is currently plying her trade at Belmont Park and will join us for a look ahead at the Belmont Stakes June 9.
John Mooney. The executive director of racing for Delaware Park will discuss that track's opening weekend, the potential impact of sports betting, and more.
Eric Johnston. Penn National's racing director will help us preview the Grade 2 Penn Mile and the track's biggest night of racing, taking place June 2.
Nick Hahn and Derby Bill Watson. Virginia racing analyst Nick Hahn and former Colonial Downs on-air handicapper Derby Bill Watson will be in to talk about racing around the nation.
The weekly, one-hour show will focus on Thoroughbred racing and breeding around the mid-Atlantic region and across the country.
CLICK HERE TO LISTEN LIVE AT 10:00 A.M. SATURDAY.