Laurel Park summer stakes schedule announced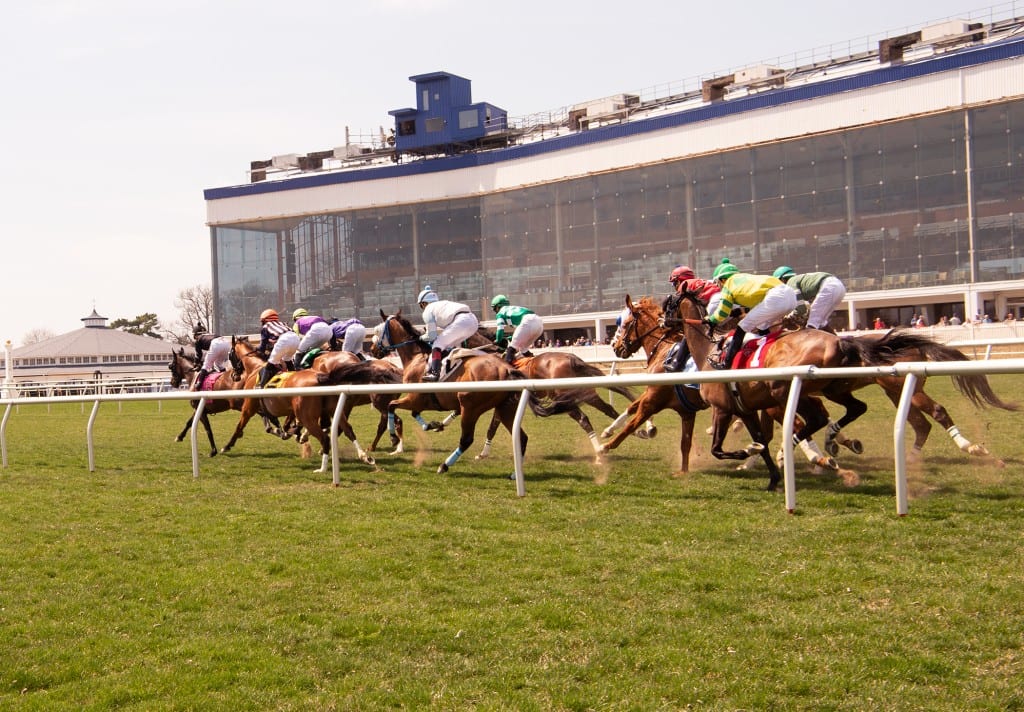 Photo by Jim McCue, Maryland Jockey Club.
From a Maryland Jockey Club release
A stakes program that includes 13 races worth $1 million in purses will be part of Laurel Park's 40-day summer meet set to open Friday, June 1.
Live racing will be conducted Fridays, Saturdays and Sundays through Sunday, July 22 before adding Thursdays starting July 26 and continuing through closing day, Sunday, Aug. 19. Racing shifts to the Maryland State Fairgrounds in Timonium Aug. 24 to Labor Day, Sept. 3.
The summer stakes schedule kicks off Saturday, June 16 with the $75,000 Alma North Stakes for 3-year-old fillies sprinting seven furlongs on the main track. The following weekend will have the Edward Evans and Nellie Mae Cox at one mile and the White Oak Farm and M. Tyson Gilpin at 5 ½ furlongs on the first of two Saturdays featuring four $75,000 turf stakes for Virginia-bred/sired horses.
Saturday, July 7 offers both the $100,000 Stormy Blues for 3-year-old fillies going 5 ½ furlongs on the grass – the richest stakes of the summer meet – as well as the $75,000 Concern for 3-year-olds at seven furlongs on the main track.
Also at seven furlongs for fillies and mares 3 and up is the $75,000 Twixt Stakes Saturday, July 28. The second day for Virgina-bred/sired horses comes Aug. 4 with the Meadow Stable and Camptown at 5 ½ furlongs and the Hansel and William M. Backer at 1 1/16 miles.
On Aug. 12, Laurel will host the $75,000 Polynesian for 3-year-olds and up going seven furlongs as part of the revived Mid-Atlantic Thoroughbred Championship (MATCH) Series, which kicked off with the $100,000 Caplan Brothers Jim McKay Turf Sprint and $100,000 Skipat May 18 and $150,000 Maryland Sprint (G3) and $100,000 The Very One May 19 at legendary Pimlico Race Course.
MATCH is a series of 25 races scheduled at tracks in Maryland, Delaware, New Jersey and Pennsylvania which debuted in 1997 and ran for five years.