"Off to the Races" radio show: Sal Sinatra, MATCH series, more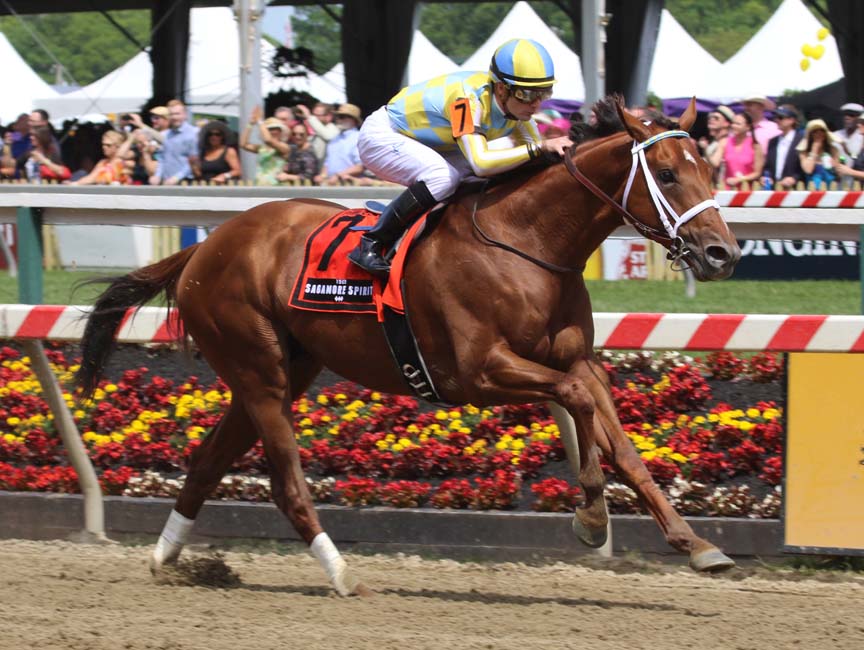 From a release
Saturday morning's edition of Off to the Races on The Racing Biz Radio Network will feature Maryland Jockey Club president Sal Sinatra, Tom Lamarra talking MATCH Series, and more. The program airs at 10:00 a.m. over terrestrial radio on ESPN Richmond (VA) — 950 AM, 99.5 FM, and 102.7 FM — and via internet streaming.
The show will air every Saturday morning from February 10 through July 21.
"Each week, we hope to bring our listeners some of the most interesting guests in racing," said Frank Vespe, publisher of The Racing Biz and host of the show. "We're looking to keep our listeners abreast of the latest and best stories in the region."
On Saturday's show, the guests include:
Sal Sinatra. The Maryland Jockey Club president will be in to discuss the just-completed Preakness Stakes and related topics.
Tom LaMarra. The MATCH Series kicked off last weekend with four stakes races, and there's another on tap this weekend, the G3 Salvator Mile, which Tom will discuss.
Nick Hahn. Some 500 people turned out to a town hall meeting in New Kent County, VA, to discuss the rebirth of Colonial Downs, as well as a proposed new casino to be operated by the Pamunkey Indian tribe; Nick was one of them.
Derby Bill Watson. Former Colonial Downs on-air handicapper Derby Bill Watson will be in to talk about racing around the nation.
The weekly, one-hour show will focus on Thoroughbred racing and breeding around the mid-Atlantic region and across the country.
CLICK HERE TO LISTEN LIVE AT 10:00 A.M. SATURDAY.