Preakness profiles: Lone Sailor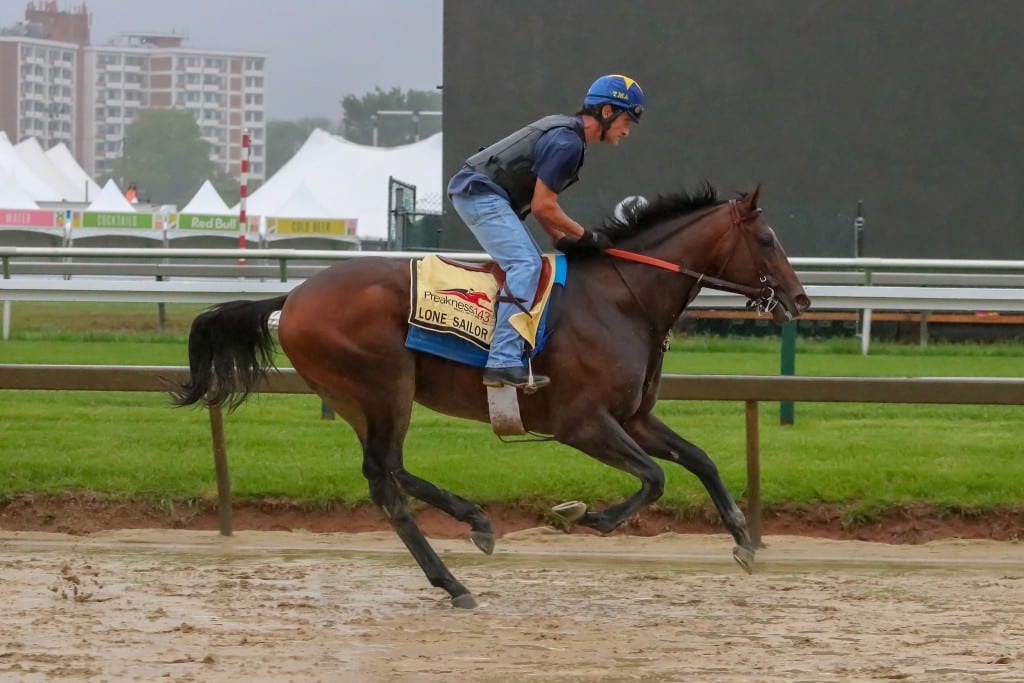 Photo by Dottie Miller.
by Gary Quill and Frank Vespe
In our Preakness profiles, we look into each of Saturday's Preakness contenders.
WHO IS LONE SAILOR?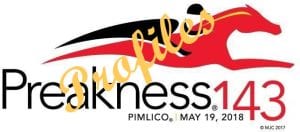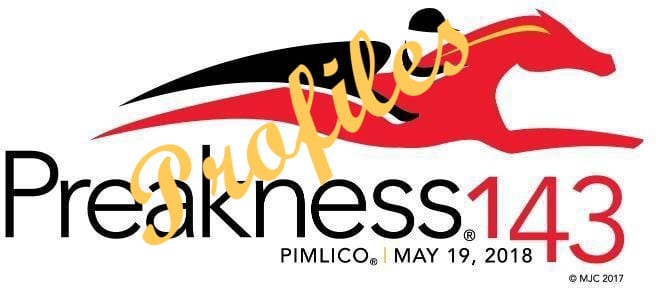 A son of Majestic Warrior, Lone Sailor found traffic trouble in the slop at Churchill Downs on the first Saturday in May en route to an eighth-place finish. The Tom Amoss trainee has just a single win from nine career starts but enjoyed the top effort of his career when second by a neck, after leading late, in the Grade 2 Louisiana Derby. He is owned by GMB Racing, the racing operation of the late New Orleans Saints owner Tom Benson, now managed by his wife Gayle.
WHAT THEY'RE SAYING ABOUT LONE SAILOR
"I thought (his Derby) was a good one," trainer Tom Amoss said. "Look, he didn't break well – he never does. He went straight to the rail, got through all the way to the half-mile pole, got up to about sixth or seventh. Then Free Drop Billy was done in front of us and backed up, and unfortunately we had nowhere to go. So we backed up with him, backed up to a point where we were beating only a couple of horses. He rallied, got up to fourth at the top of the stretch and it was just too much. It's the Derby. You can't tell everybody, 'Hey, here's a head start. We'll catch up to you.' It just doesn't work like that. I liked his race, though."
"He won by 11 at Saratoga on the wet," said Greg Bensel, who manages GMB for Gayle Benson. "Let it rain. When we were sitting in our suite on Kentucky Derby Day and we saw a slight break in the weather, I got depressed. I was like, 'No! Rain! Rain! Don't quit now!'
WHY HE COULD WIN
Finished eighth in the KY Derby after being runner-up in the Louisiana Derby (G2) in which he took a huge (18 point) leap in his Brisnet speed figure. Therefore, he could have "bounced" (aka regression in form) in the Derby. Troubled trip in the KY Derby per the chart caller comments, "…was stymied in traffic from the seven-sixteenths to inside the three-furlong marker, got through and stayed on the rail to the stretch, shifted out late and kept on to the wire" Connections are leaving no stone unturned as they switch riders, getting the jockey who had the most wins in 2017 and is the current leader (146 wins) in 2018.
WHY HE COULD LOSE
Just one win from nine starts and that one came on a sloppy track. Gets sixth different rider for his tenth career start, though new rider is among the best in the country, this will be his first Preakness mount. Pedigree suggests he's better suited competing in races at shorter distances.
[FAG id=42766]
Lone Sailor File
Trainer

 Tom Amoss

Owner

  G M B Racing

Jockey

 Irad Ortiz, Jr.

Bred

in Kentucky by Alexander-Groves-Matz LLC

Breeding

 Majestic Warrior-Ambitious, by Mr. Greeley

Record

 9-1-3-1, earnings of $334,237

Career highlights 

Second G2 Louisiana Derby

Morning line odds

 15-1