Black-Eyed Susan: Goodonehoney providing "time of our life"
Trainer Jason Egan and jockey Steve Hamilton with Goodonehoney after the Weber City Miss. Photo by Dottie Miller.
by Frank Vespe
Six days before she made her career debut March 24, Goodonehoney worked five furlongs from the Laurel Park gate in 1:01 1/5.
It shows up on the page as the seventh-fastest work of 17 recorded that day at the track. But to Kasey K Racing Stable's Bob Krangel — Goodonehoney's owner and breeder — it had a little bit more impact than that.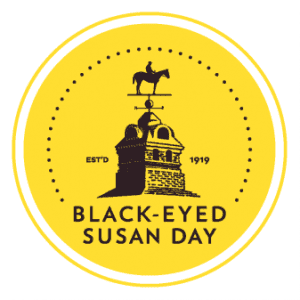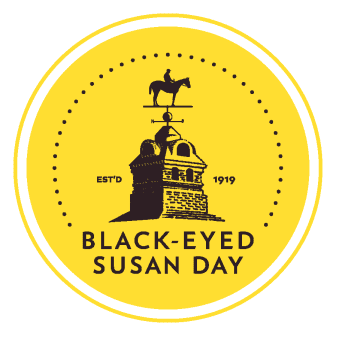 Trainer Jason Egan "calls and he goes, 'Wow,'" Krangel recalled. "That was the point in time we thought she might be something."
She's already something; what exactly, however, remains in question. The three-year-old, Maryland-bred Great Notion filly is two-for-two in her brief career. Following a maiden score, she laid waste to her rivals in the $125,000 Weber City Miss Stakes at Laurel Park.
That earned her a spot in the starting gate for the Grade 2, $250,000 Black-Eyed Susan Stakes Friday at Pimlico Race Course. While it certainly won't be dispositive, that race will mark a significant challenge for Goodonehoney — and, perhaps, begin to tell her connections what sort she is, exactly.
"It's a good, competitive group," Egan said of the Black-Eyed Susan field. "It's definitely a step up for us competitively."
Goodonehoney is 5-1 on the morning line.
Krangel, 64 and retired, is a resident of Manalapan, NJ, not far from Monmouth Park. His Kasey K operation — named for the family's longtime dog, a beloved schnauzer — has been in operation for a dozen years. Largely a claiming operation, it has nevertheless scaled some lofty heights, including a win in the 2011 Breeders' Cup Marathon with Afleet Again, a horse Kasey K purchased weeks prior to the big race.
But as exciting as that was, what Goodonehoney is delivering is, in some ways, more special yet.
"We've had a bunch of offers [to buy Goodonehoney]," Krangel said. "Everybody wants to make an offer. It's not going to happen with us. We'll just have the time of our life."
And why not?
Goodonehoney is out of the hard-knocking Tenpins mare Diva's Gold. Kasey K claimed Diva's Gold for $15,000 out of a 2010 race at Monmouth Park. All she did after that was place in five stakes and earn over $207,000 for Krangel before reaching career's end.
Though his operation did not typically breed horses, Krangel decided to make an exception in this case.
"We said, 'What the hell?'" Krangel said. "Let's take a chance."
That was partially because of her success on the track, Krangel said, and partially for her personality.
"Some have certain personalities that you fall in love with," he explained. "On the track, she was a real fighter. But off it, she's as sweet as can be."
Diva's Gold's first foal, by Jump Start, didn't make it to the races. Goodonehoney is her second, and a third, by another Maryland sire in Friesan Fire, is also promising, Krangel said.
But for Goodonehoney, the future is fast approaching, and Friday should provide her sternest test to date. Among her rivals in the Black-Eyed Susan will be the Grade 2 Gulfstream Park Oaks winner Coach Rocks, as well as a pair of promising New York shippers in the Linda Rice-trained multiple stakes winner Midnight Disguise and the Kiaran McLaughlin trainee Sara Street, a near-miss second in the Grade 2 Gazelle last out.
Steve Hamilton, who has ridden Goodonehoney in both her previous starts, will have the mount once again. He last won a graded stake in 1999, with the great John's Call; Egan, who had never won a stake of any kind until Goodonehoney's April 21 win in the Weber City Miss, has never won one.
"You know, it's a great ride for us," the trainer said. "We're obviously enjoying the ride, where she's taking us. It's an honor to be part of it, and we're happy to represent the home team."
Krangel said that he's "blessed" that his wife Sue "enjoys this as much as I do. We can't leave the barn."
He describes Goodonehoney's ownership group as "friends and family-ish." Along with him and his wife, it also includes his brother, as well as James Costabile's Final Turn Racing and Michael Day. Come Thursday the group will gather in Baltimore for dinner and drinks prior to Friday's big day. Then they'll reconvene at Pimlico.
"We're really excited and looking forward to Friday," Egan said. "We're hopeful for a good performance."
"This is a dream for us, really," added Krangel. "We have no idea if she's just good, or really, really good. They haven't been the best races, but she's been so dominant doing it, we don't know what she is. That's why we're so excited."