"Off to the Races" radio show to feature Easter, more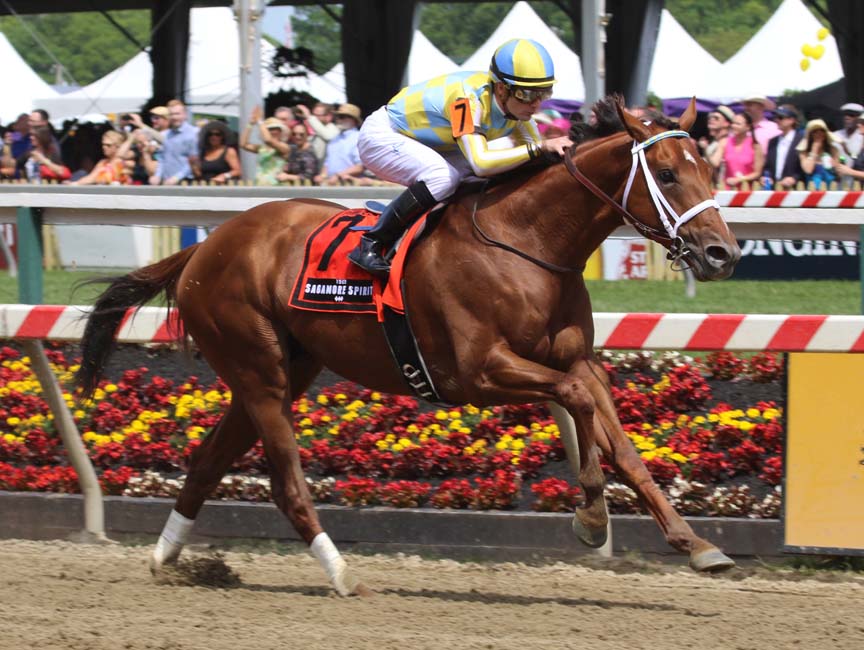 From a release
Saturday morning's edition of Off to the Races on The Racing Biz Radio Network will feature Debbie Easter of the Virginia Thoroughbred Association, Charles Town Races track announcer Paul Espinosa, and Jordyn Egan of the Maryland Horse Breeders Association. The program airs at 10:00 a.m. over terrestrial radio on ESPN Richmond (VA) — 950 AM, 99.5 FM, and 102.7 FM — and via internet streaming.
The show will air every Saturday morning from February 10 through July 21.
"Each week, we hope to bring our listeners some of the most interesting guests in racing," said Frank Vespe, publisher of The Racing Biz and host of the show. "We're looking to keep our listeners abreast of the latest and best stories in the region."
On Saturday's show, the guests include:
Debbie Easter. With Governor Ralph Northam's signing of legislation to allow historical horse racing machines in Virginia this week, coupled with an exciting residency program, the Old Dominion's Thoroughbred industry has more to look forward to today than it has in years. Debbie Easter, who helms the state's Thoroughbred breeder association, will be on to discuss
Paul Espinosa. Charles Town's track announcer will discuss who's running in the $1.2 million Charles Town Classic next and what to look for.
Jordyn Egan. The Maryland Horse Breeders Association and The Racing Biz will cohost a breeding seminar on April 21, and Jordyn will tell us what that's all about.
Derby Bill Watson and Nick Hahn. The legendary Derby Bill Watson and Nick Hahn will be on hand as always to share wit, wisdom, and handicapping insights focused on the three Kentucky Derby preps to be contested Saturday afternoon.
The weekly, one-hour show will focus on Thoroughbred racing and breeding around the mid-Atlantic region and across the country.
CLICK HERE TO LISTEN LIVE AT 10:00 A.M. SATURDAY.