ARCI head Ed Martin featured on "Off to the Races" radio show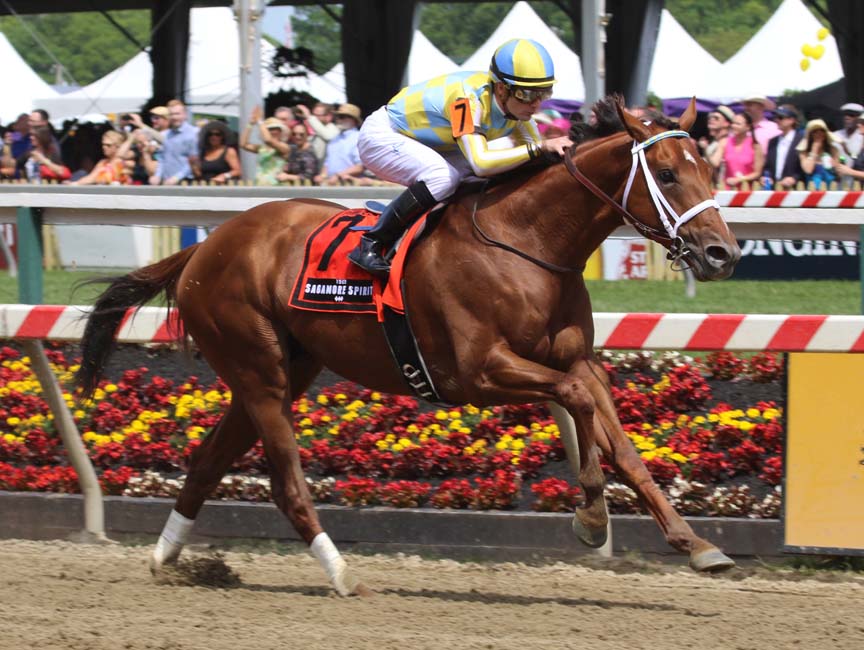 From a release
Saturday morning's edition of Off to the Races on The Racing Biz Radio Network will feature Association of Racing Commissioners International (ARCI) president Ed Martin and Charles Town Races track announcer Paul Espinosa. The program airs at 10:00 a.m. over terrestrial radio on ESPN Richmond (VA) — 950 AM, 99.5 FM, and 102.7 FM — and via internet streaming.
The show will air every Saturday morning from February 10 through July 21.
"Each week, we hope to bring our listeners some of the most interesting guests in racing," said Frank Vespe, publisher of The Racing Biz and host of the show. "We're looking to keep our listeners abreast of the latest and best stories in the region."
On Saturday's show, the guests include:
Ed Martin. Martin's organization completed a three-day conference on animal welfare and racing integrity this week, which included spirited discussions on issues like drug rule uniformity as well as new research. He'll update us on the conference and other doings.
Paul Espinosa. Charles Town's track announcer will update us on goings-on at that track, including taking a look ahead to the Grade 2 CT Classic April 21.
Derby Bill Watson and Nick Hahn. The legendary Derby Bill Watson and Nick Hahn will be on hand as always to share wit, wisdom, and handicapping insights focused on the three Kentucky Derby preps to be contested Saturday afternoon.
The weekly, one-hour show will focus on Thoroughbred racing and breeding around the mid-Atlantic region and across the country.
CLICK HERE TO LISTEN LIVE AT 10:00 A.M. SATURDAY.