NTRA. RMTC to hold continuing ed conference for state, racetrack vets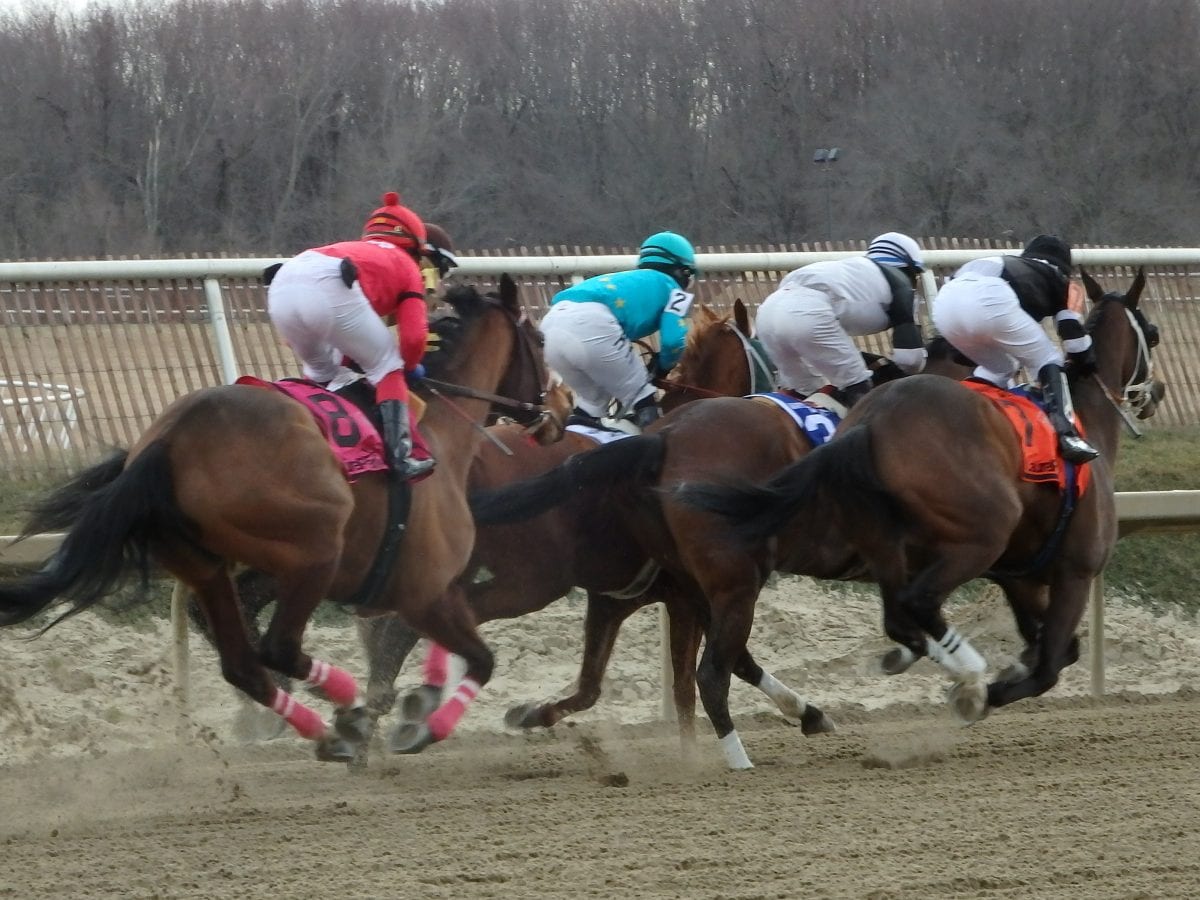 From a National Thoroughbred Racing Association release
The National Thoroughbred Racing Association (NTRA) Safety & Integrity Alliance and the Racing Medication Testing Consortium (RMTC) today announced a new two-day continuing education conference for regulatory and official racetrack veterinarians. The inaugural Regulatory/Official Veterinary CE – set for June 25-26 at Keeneland, preceding the Grayson-Jockey Club Welfare and Safety of the Racehorse Summit (WSS) on June 27 – will cover topics related to pre-race examinations, on-track protocols, test barn best practices, data and documentation, technology resources, and biosecurity.
"Regulatory veterinarians hold a unique position in the protection of the health and welfare of the horse," said Dr. Dionne Benson, Executive Director and Chief Operating Officer of the RMTC. "The goal of this CE is to provide training directly related to their mission."
The agenda was developed by Benson and Steve Koch, Executive Director of the NTRA Safety & Integrity Alliance in collaboration with a committee of Equine Medical Directors and racetrack veterinarians. Approval for veterinary CE credits is anticipated in advance of the conference.
"Consistency of protocols across North American racing is critical to protect the welfare of the traveling horse," Koch said. "It is therefore crucial that every track and regulatory authority ensure their veterinarians participate in this one-of-a-kind event."
Participation in #RegVetCE18 is limited to active official vets employed or sponsored by a racetrack or regulatory authority. Select additional participants may be admitted at the discretion of the organizers.
Registration is $250/person and includes all meals each day. The registration deadline is June 1. Online registration will be available in coming weeks but spots may be reserved immediately by contacting Julia Sisoumankhara of the RMTC at [email protected] or (859) 759-4081.
Confirmed speakers and topics include:
Dr. Larry Bramlage D.V.M., M.S., D.A.C.V.S. (Rood and Riddle Equine Hospital); Dr. Tim Grande D.V.M. (California Horse Racing Board); Dr. Michael Hardy D.V.M. (Indiana Grand Racing and Casino, Indiana Horse Racing Commission); Dr. Mary Scollay D.V.M. (Kentucky Horse Racing Commission, University of Kentucky) Dr. Scott Hay, D.V.M. (Teigland, Franklin and Brokken Equine) on pre-race examination protocols including hands on practice in the barn areas
Dr. Dionne Benson Esq. D.V.M. (Racing Medication & Testing Consortium) on North American pre-race examination standards and medication regulation
Cathy O'Meara M.B.A. and Kristin Leshney, Esq. (The Jockey Club) on in-the-field implementation of the InCompass Solutions Veterinary Module
Dr. Jeff Blea D.V.M. (Von Bluecher, Blea & Hunkin Equine Medicine and Surgery), Dr. Christy Klatt D.V.M. (Minnesota Racing Commission, Arkansas Racing Commission), Dr. Lynn Hovda RPh, D.V.M., M.S., D.A.C.V.I.M. (Minnesota Racing Commission, Safety Call, Inc., University of Minnesota), and Dr. Greg Taylor D.V.M. (Veterinary Consultant for NTRA S&I Alliance) on order of raceday procedures
Dr. John Hubbell D.V.M., M.S., A.C.V.A.A. (Rood & Riddle Equine Hospital) on raceday emergency medications
Dr. Robert Hunt D.V.M., M.S., D.A.C.V.S. (Hagyard Equine Medical Institute) on providing the best outcome for an injured racehorse
Brad Beilly Esq. (Beilly & Strohsahl, P.A.) on the legal ramifications of test sample chain of custody
Steve Koch M.S. (NTRA Safety & Integrity Alliance) on 2018 ARCI Model Rules changes including "Veterinary Practices" and "Trainer Treatment Records"
Dr. Tim Parkin BSc, BVSc, Ph.D., D.E.C.V.P.H., FHEA, M.R.C.V.S. (University of Glasgow) on the Equine Injury Database (EID)
Dr. Rick Arthur D.V.M. (UC Davis/California Horse Racing Board) on data opportunities outside of the EID
Dr. Roberta Dwyer M.S., D.V.M., D.A.C.V.P.M. (University of Kentucky) on infectious disease and racetrack biosecurity
Dr. Mick Peterson Ph.D. (University of Kentucky, Racing Surfaces Testing Laboratory) on racing surface data valuable to the regulatory veterinarian
Each day will conclude with networking activities, including a Monday evening dinner at the Kentucky Horse Park with guest speaker Ed Bowen, president of the Grayson-Jockey Club Research Foundation and noted racing historian.
Additional speakers will be announced as they are confirmed.
The Regulatory/Official Veterinary CE is designed to complement the Welfare and Safety of the Racehorse Summit (WSS) and all #RegVetCE18 attendees are encouraged to cross-register for both. More information on the WSS can be found at this website.
"This Reg Vet CE opportunity will be an impactful lead-in and, in fact, a seamless component to the next day's WSS, which is already an essential forum for those dedicated to improving safety and soundness for Thoroughbred racehorses," said Koch.
Regulatory/Official Veterinary CE is made possible with generous support from Keeneland, the University of Kentucky Ag Equine Programs, NTRA Advantage, the American Association of Equine Practitioners, and the Kentucky Thoroughbred Association.