Pimlico to host Totally Thoroughbred on Sunday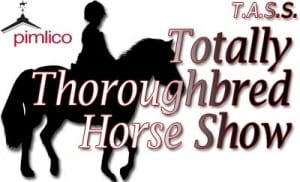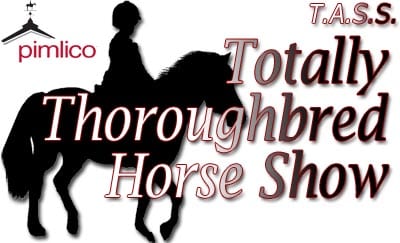 From a Maryland Jockey Club release
The Totally Thoroughbred Horse Show presented by Beyond the Wire will take place Sunday, June 25 beginning at 8 a.m. in the infield at historic Pimlico Race Course.
All proceeds from ticket sales and entry fees will go to benefit Beyond the Wire, a thoroughbred aftercare program launched last year by the Maryland Thoroughbred Horsemen's Association.
More than $15,000 in prize money is available in In-Hand, Leadline, Low, Children/Adult and Open Hunter classes, plus four Open Jumper classes. Ring 1 begins at 8 a.m. followed by Ring 2 at 9 a.m. and Ring 3 at 11 a.m.
Since 2012, Pimlico's Totally Thoroughbred Horse Show has raised more than $60,000 to benefit thoroughbred aftercare organizations.
For entry fees and forms and further information visit www.pimlico.com/events/tbred-horse-show.