Asmussen may have two for Preakness
from a Maryland Jockey Club release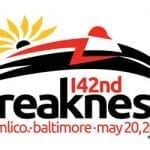 Trainer Steve Asmussen said Monday morning at Churchill Downs he is "expecting to go" to the Preakness with Derby runner-up Lookin At Lee, as well as terming Derby 11th-place finisher Hence as a "probable" candidate.
Lookin At Lee closed from far back with a rail rally to finish five lengths ahead of third-place finisher Battle of Midway.
"I'm just very happy with the way he came out of the race. We'll give him another day off, just walk the shed, and we'll go to the track on our normal schedule," Asmussen said. "He'll probably have one easy half [half-mile workout] before we head up there."
Lookin At Lee is expected to fly out Wednesday, May 17, the last equine flight before the Preakness.
Hence was never a factor after a troubled start and subsequent traffic in the Derby. Before the Derby, Asmussen had said that spacing of races appeared to be a key for Hence, who puts a lot into his daily training. Hence rebounded from his seventh-place finish in Oaklawn Park's Southwest to win the Sunland Derby in impressive fashion five weeks later, which gave the Street Boss colt six weeks before the Kentucky Derby.
"He came out of the race really well. He didn't run hard enough to be tired, I know that," Asmussen said of the Derby and its two-week spacing with the Preakness. "It's not necessarily ideal, but if he didn't run hard, [more time] wouldn't be as required.
"He was pretty overwhelmed, I think, just by the kickback and stuff. He never leveled off, definitely came out of it feeling good. So I don't think he ran hard. Off a hard race, spacing is required. But off an easy one, it's more like a work."