"Off to the Races" radio to feature on-site report from Fla. Derby day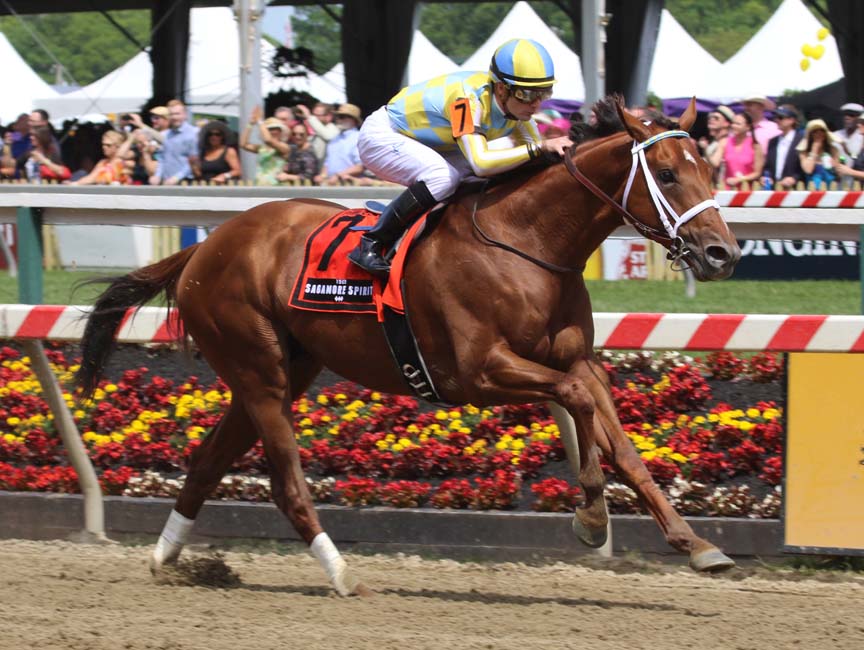 Noble Bird won the 2016 Pimlico Special. Photo by Laurie Asseo.
From a release
The April 1 version of Off to the Races on The Racing Biz Radio Network will feature four guests, including an on-site report from Gulfstream Park, site of the Grade 1 Florida Derby later in the afternoon.
The one-hour program airs at 10:00 a.m. each Saturday on Richmond's ESPN 950 AM.  Additional stations will be announced as they come online. It also is available via streaming (see link below).
The show will focus on Thoroughbred racing and breeding around the mid-Atlantic region and across the country.
The guests include:
Mike Campbell, executive director of the Thoroughbred Breeders' Association of New Jersey;
Seth Merrow, founder and publisher of Equidaily and host and handicapper on Captial OTB-TV in upstate New York;
Nick Hahn, Virginia racing analyst.
Derby Bill Watson, who will provide his handicapping acumen, focusing on Saturday's Spiral Stakes at Turfway Park.
Guests in prior weeks have included trainers Cal Lynch (El Areeb) and Graham Motion (Irish War Cry), as well as jockey Trevor McCarthy, and others.
"We're looking forward to an on-site report from Gulfstream Park with Seth Merrow on this week's program," said Frank Vespe, owner-publisher of The Racing Biz and host of the show. "And we are always excited to visit with some of the region's most interesting racing voices."
CLICK HERE TO LISTEN LIVE AT 10:00 A.M. SATURDAY.