WV interests to seek EquiLottery legislation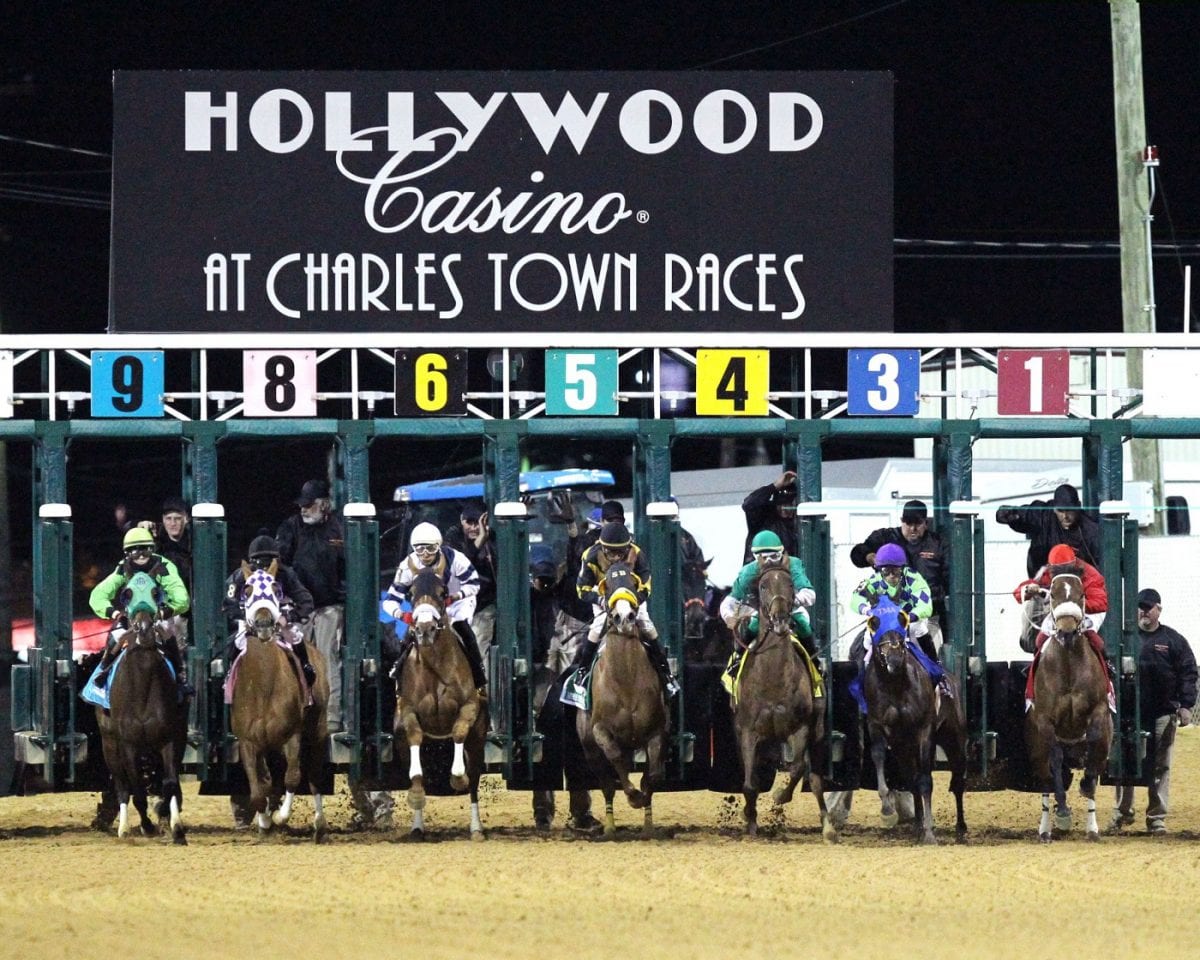 Racing at Charles Town. Photo by Coady Photography.
From an EquiLottery release
On the heels of its announcement last week that it had reached an agreement to use Charles Town's racing product in its games, EquiLottery today announced that it had joined West Virginia Racing United as an Honorary Member and would work with that group to attempt to pass legislation during the 2017 session that allows for a lottery game to be based on a live horse race.
EquiLottery's innovative lottery product is a three-number draw game based on the results of live horse racing.  WV Racing United represents the state's horsemen, breeders, and jockeys in Charleston, the state capital.
"We have enjoyed a great working relationship with multiple racing interests in the state of West Virginia since our inception in 2014," said EquiLottery Founder and CEO Brad Cummings. "They were among the first to embrace the idea of EquiLottery and now is the perfect time for us to work together to bring this innovation to The Mountain State. Together we look forward to providing this important industry a vital marketing tool that enhances purse and racetrack funds while also returning money to the good causes supported by the West Virginia Lottery."
The bill will be a shared effort by EquiLottery and West Virginia Racing United and will propose a tweak to statutory language unique to West Virginia. Current state law currently prohibits the lottery from basing a game on the results of a live sporting event; the legislation to be sought by EquiLottery and its partners would exclude horse racing from this prohibition.
This approach has precedent across the country. States such as Kentucky and Minnesota expressly allow for lottery games based on the results of live horse racing, despite a prohibition against combining lottery with other live sporting events. More details about the bill will be available in the coming weeks.
"We are very happy to count EquiLottery as the newest member of our organization," said West Virginia Racing United President Randy Funkhouser. "Their support of racing in West Virginia through our organization shows EquiLottery is not just an innovative product, but is also committed to being an active part of our local industry. We look forward to the opportunity to work on this legislation together and share the excitement of live horse racing with hundreds of thousands of West Virginians who are not currently engaged with our product."
Since its public announcement over the summer of 2014, EquiLottery has worked diligently to develop its lottery product based on the results of live horse racing. During that time, this innovative company has structured agreements with lottery industry leader IGT Global Solutions and leading tote provider AmTote International to be able to deliver a cohesive lottery experience. EquiLottery is also developing its IOS and Android mobile app which will allow players features such as watching races live and on replay, scanning tickets and setting push notifications for upcoming races.