A few minutes with… Kip Levin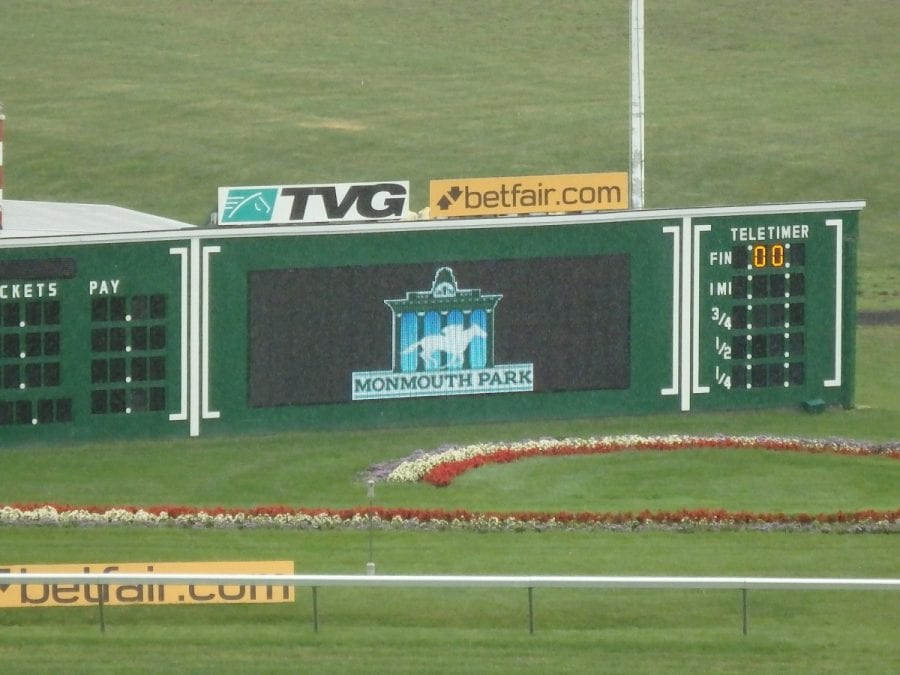 Interview by Frank Vespe
Kip Levin has been Chief Executive Officer of U.S. at Betfair Group PLC since May 2014. Mr. Levin is responsible for leading and managing all aspects of the U.S. business operations, including the development and execution of regional strategies while ensuring alignment with other Betfair Group geographic regions and global business functions.
Mr. Levin served in various senior executive roles at Live Nation and Ticketmaster over the past twelve years, including Executive Vice President of Ticketmaster's multi-billion dollar e-commerce business and prior to that as Senior Vice President of Product. He oversaw the e-commerce business; he led the strategy and day-to-day operations of Ticketmaster.com and their expansion into mobile and ticket resale.
This interview was conducted via email.  Slight edits for spelling or grammar purposes were made.  We caught up with Kip shortly after his company had announced two new programs — The Starting Gate, which features an inside look at first-time starters at major US racing venues with a focus on the breeding, pedigree, farms and people who brought them to the races; and live coverage of Keeneland's January Horses of All Ages sale.  The company also conducted several days of special Pegasus World Cup programming.
THE RACING BIZ: What spurred your network to add the new show The Starting Gate and also to offer Keeneland sales coverage?
KIP LEVIN: We tend to focus a lot on live racing and wagering on a daily basis. By digging a little deeper into the breeding and sales side of the business, it's a potential opportunity to extend the coverage of future stars, whereas we typically only get to cover the animals for their 3-year-old seasons. It's really an important economic driver for the business and it's of interest to lots of our core viewers. Also, we're taking this opportunity to produce and air more industry-centric features involving some of the unique human interest stories behind the scenes; what we're trying to do is not dissimilar to what the NFL has done with extending programming to include the combine and the draft. 
THE RACING BIZ: Should we expect to see similar coverage from future Keeneland (or other companies') sales? If so, and given that sales tend to have brief periods of excitement and much longer periods of low to moderate interest, how do you make this coverage enticing to the average TVG viewer?  Do you expect the viewer of the sale to be the average TVG viewer, or do you think it might attract a different audience?
KIP LEVIN: Since launching in 1999, Keeneland has been an important partner of TVG. Beyond their spring and fall racing meets, so much of what they do is around their sales. This was the first time we've covered Keeneland's January Horses of All Ages sale and we've previously invested into showing their September Yearling and November Breeding Stock sales. The fast paced action of horses selling for millions of dollars every few minutes provides for interesting and exciting moments. We feel many in the breeding industry are watching, [and] we feel racing fans gravitate to the coverage as they might see an actual runner they've seen on the track, or progeny of their favorite runners.

THE RACING BIZ: From your perspective, what does the future landscape of televised racing and wagering look like? Will TVG's programing look substantially similar to what we see today, or do you envision significant changes or evolution? Do you anticipate competitors emerging?
KIP LEVIN: I'm not sure about competitors. Launching a television network is a pretty significant and expensive undertaking. One of the things I learned right away when I came here is everyone has an opinion on our programming and many aren't shy about letting us know what they like and don't. That's a good thing — it shows the passion that racing fans have for the sport. We're always looking for a balance in our programming with a focus on what our audience wants to see most — primarily live races from premier venues, shots of horses in the post parade and warming up and the insight and information that helps them make decisions about wagering.

Hardcore handicappers who follow a circuit regularly and have strong opinions may not want or need as much information or opinion as more casual fans who tune in and may want to play along for a little while as they watch. And we work to promote wagering on our platforms. That's good for us and our track and horsemen partners. One of the results of our merger with HRTV is that we're now able to show more live races than ever on the two networks, from 29,000 to 41,000 in the first year after the merger. We also invested millions of dollars in our studio, in production upgrades and to go fully HD. I do think you'll see more tracks upgrade the quality of their feeds. Viewers have come to expect it and to look for it. The emergence of new digital platforms like DIRECTV NOW and continued development of our TVG.com/live product are opportunities to improve access to great racing for our existing fanbase and beyond. And the emergence of new ways of wagering, like in-running wagering on our exchange, will necessitate innovations in how racing is presented to the viewer. 
THE RACING BIZ: Wagering on North American racing has declined substantially in the last several years. What steps do you think TVG itself and racetracks – in terms of their simulcast presentation – can do to reverse that slide?
KIP LEVIN: It was good to see the end of year handle results from Equibase where wagering on US racing increased slightly from 2015 to 2016 and that the amount wagered per day and purses paid per day also had slight increases. Overall, things seem to have stabilized from a few years ago. Advanced-deposit wagering has been one of the few growth areas and, not surprising given the advances in technology and the way things are going, but wagering on mobile devices is leading that growth. Our company has a big investment in US racing and we're always looking for ways to work with stakeholders to grow interest and participation. We just announced nine days of special programming to promote the inaugural Pegasus World Cup Invitational in collaboration with The Stronach Group. We know that when TVG puts its promotional weight behind big events, it helps drive business for the host track, for us and for other account wagering platforms.
THE RACING BIZ: How do you see the future playing out with respect to exchange wagering in the U.S.? Do you anticipate more states coming on board, and if so, in what timeframe?  How important do you think this is to racing's future?
KIP LEVIN:Betfair's exchange wagering platform, betfair.com/exchange, is a perfect example of how we can grow the overall interest and betting on US racing. We've got almost a full year under our belts in NJ where we operate 4NJBets, the only legal ADW in the state, and the exchange and the results are encouraging. They show that exchange has not had a negative impact on handle among our existing ADW customers and has attracted a younger tech-savvy demo. The vast majority of the trading on the New Jersey exchange is from people who hadn't been participating in the traditional tote pools. We're focused on growing the exchange in two ways heading into this year: adding more content to the menu of tracks available to New Jersey customers and bringing the exchange to more states. The good news from New Jersey is that lots of the things people were worried about — cannibalization, integrity concerns — didn't materialize. Still, as with any innovation, we've got lots of work to do to clear up misconceptions and to break down barriers. Exchange can be a whole new source of customers and revenue for US racing.