Reightler brings big, consistent group to Fasig-Tipton Mixed Sale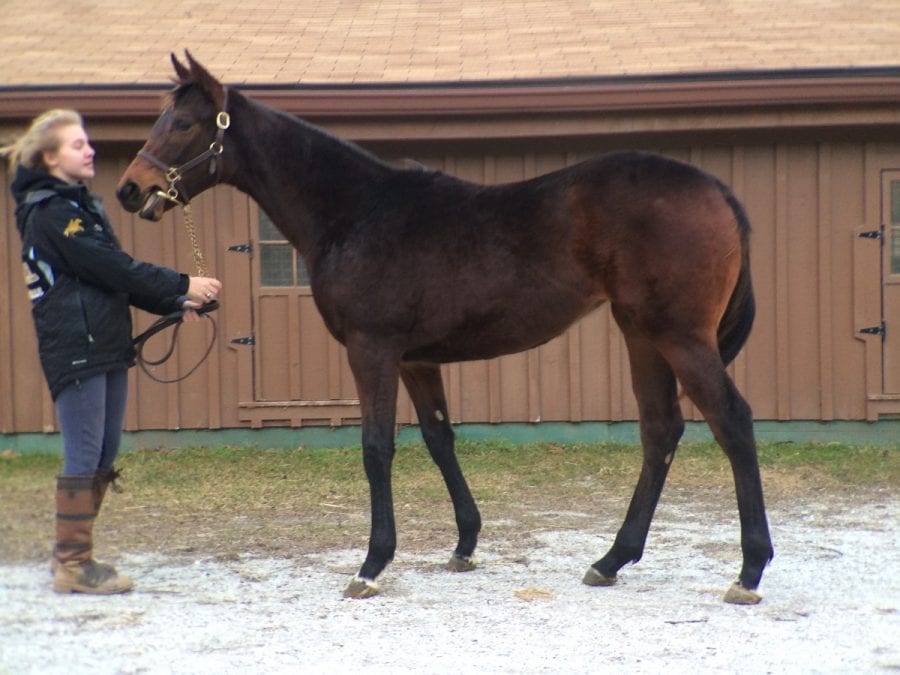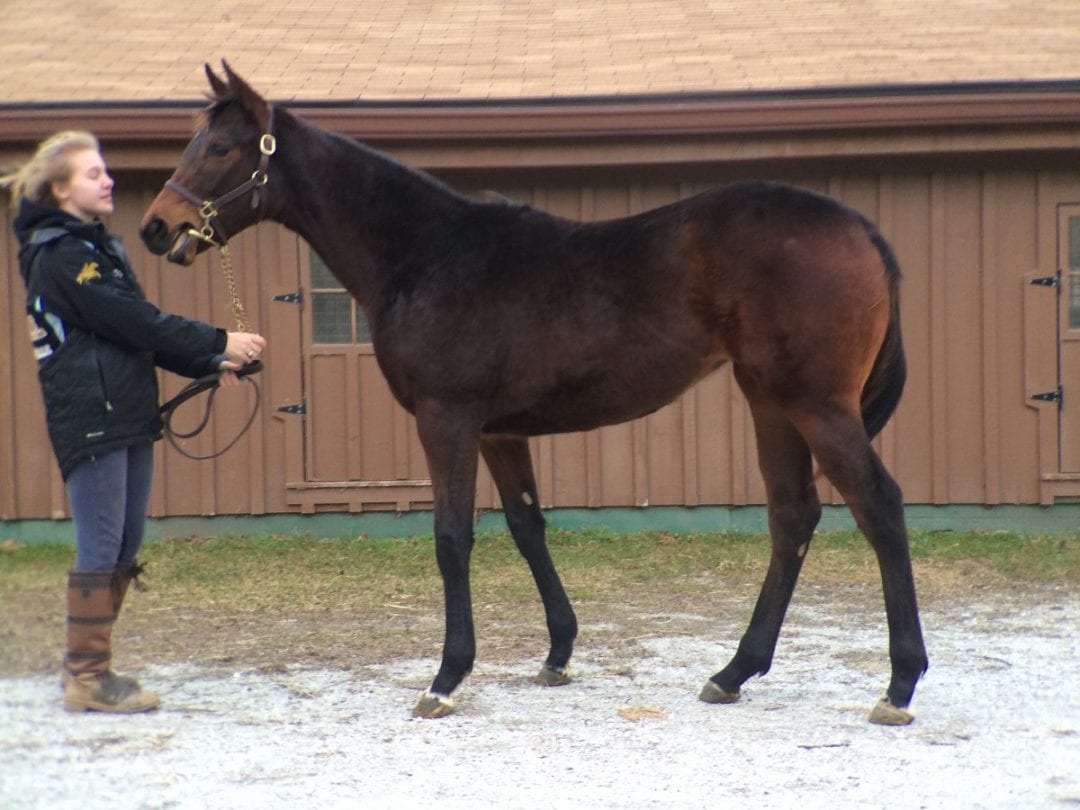 Hip 163, Sexy Selfie, by Temple City. Photo by Bill Reightler.
by Frank Vespe
Fasig-Tipton Midlantic sales director Paget Bennett believes that the so-called short yearlings – otherwise known as, well, yearlings – cataloged for Sunday's mixed sale in Timonium will be "the key to the sale."
And Bill Reightler, with the largest consignment on the grounds, thinks the event "might be a good spot for regional sires."
If so, it could be a productive Sunday for the veteran consignor.  Reightler has nearly three dozen yearlings on offer Sunday, and many are by local sires: Cal Nation, Seville, Bandbox, Super Ninety Nine, Freedom Child, El Padrino and others.
Reightler, who calls his group "a consistent consignment overall," points to some of these as especially notable.
Hip 115, for example, is a "nice, big strong colt" by Seville out of a Black Tie Affair mare.
"It's not a bad time to have a sire like Seville," Reightler says.  The son of Galileo was a Group 1 winner and earned over $1 million racing on the turf –an attractive resume in a region with an increasing amount of grass racing.
Another new regional sire seemingly popular with local breeders – he was bred to 72 mares in '16 – is Super Ninety Nine.  Reightler has a bevy of Super Ninety Nines in his group.
"He's getting a pretty typey, fast-looking horse," Reightler points out.
Jump Start, the region's top sire each of the last two years, also is represented in the Reightler consignment.  Hip 179, by that sire, is out of the stake-winning St. Averil mare Jim's Prospect.  "A big, leggy, impressive-looking colt," Reightler calls him.
Of course, in the grand scheme of things, it's "sire power" – name-brand stallions with national recognition – that's more likely to drive the top of the market.
Among the national sires represented in the Reightler consignment are Temple City, Revolutionary, and Dialed In.
Hip 163 – with the very modern name Sexy Selfie – is a Temple City filly Reightler describes as "very nice."  Temple City is the sire of Grade 1 winners Miss Temple City and Annals of Time, and this filly is out of the Tale of the Cat mare Donnatale, a winner of more than $125,000.
Revolutionary, a millionaire as a runner, counted the Grade 3 Pimlico Special among his trio of graded wins.  His first offspring are yearlings this year, and among them is Hip 152, a filly out of the Lion Hearted mare Brief Encounter.  Brief Encounter has three winners from three foals to race, and she hails from a quality family associated with the late Bill Backer's Smitten Farm.
Reightler calls Hip 174, by Dialed In, an "attractive, fast-looking colt."  The Pennsylvania-bred is out of Her Lady Grace, by Lord Carson, and hails from the female family of multiple Grade 2 winner Halory Leigh.  Dialed In, a Grade 1 winner, was the nation's number one first crop sire in 2016.
Reightler also has a number of promising broodmares and broodmare prospects.
The one that Reightler believes "stands out" is Hip 48, the Not for Love mare Baby Love.  The 14-year-old is already the dam of four horses to earn six figures, including promising three-year-old Bonus Points, most recently second in the Grade 3 Jerome at Aqueduct – his third consecutive stakes placing.  Baby Love is being sold in foal to Super Ninety Nine.
Elegant Breeze (Hip 67), a seven-year-old Rock Hard Ten mare, is being sold as a racing/broodmare prospect.  Though only a modest racehorse, Elegant Breeze is a half-sister to the Grade 3-placed War Plan and to the stakes-producing mare Distant Breeze.
And Hip 96, the Summer Bird mare Maryland Bird, likewise is a broodmare prospect with a modest race record.  Yet what she lacks in racing accomplishment, she makes up for in pedigree: her dam, With Every Thought, by Grand Slam, is a half-sister to Oatsee, the dam of graded winners Shackleford (winner of the Preakness Stakes), Lady Joanne, Afleeting Lady, and Baghdaria, as well as the graded-placed stakes winner Stephanoatsee.
All in all, it's a big group of horses that Reightler says is "consistent overall."
"All across the board, I thought last year was encouraging," he says.  "I'm looking forward to Sunday."