TBANJ to hold stallion season auction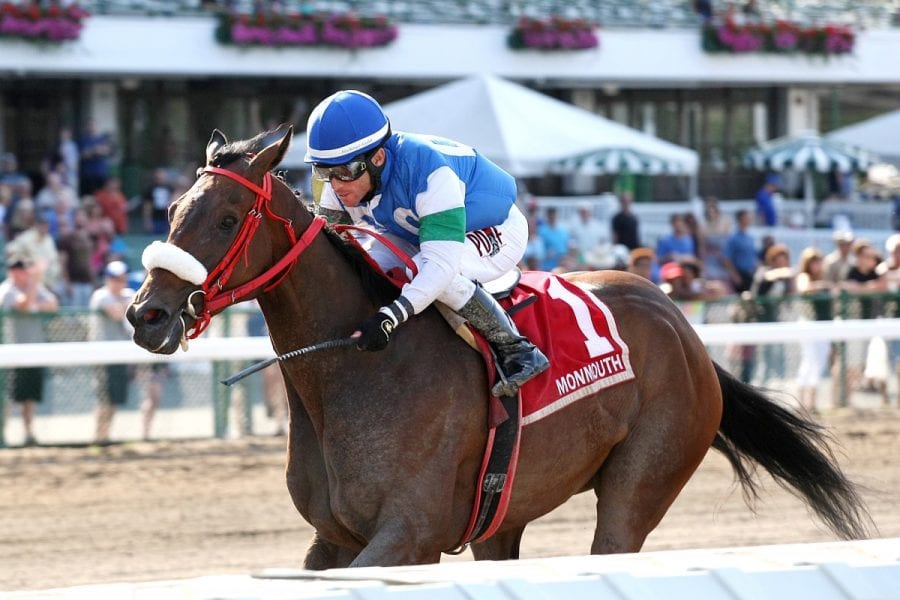 Hey Chub, sire of Chublicious, pictured here, is among the stallions on offer.  Photo by Ryan Denver/EQUI-PHOTO.
From a Thoroughbred Breeders' Association of New Jersey release
The Thoroughbred Breeders' Association of New Jersey's (TBANJ) 2017 stallion season auction begins Friday, January 20 and runs through Sunday, January 22, the group announced.
There are currently 48 available seasons for stallions standing in New Jersey, Kentucky, Florida, Maryland, Pennsylvania and New York. Additional seasons will be added until the auction begins January 20.
The auction will be held online through the Starquine bidding platform at www.starquine.com. All participants must be registered with Starquine prior to bidding.
The TBANJ encourages all participants to familiarize themselves with the Starquine website. One of the features on Starquine is an automatic bidding process which allows participants to enter the maximum amount they are willing to pay for a season. Starquine will keep bidding for you until the bidding reaches your maximum amount, or you are the high bidder.
Click here to view the auction page and take a look at the available seasons. Each season's conditions will be posted as part of their auction page on Starquine.
All of the proceeds from the auction will be designated to the TBANJ for use in promoting the Thoroughbred breeding industry in New Jersey.