December Midlantic handle holds steady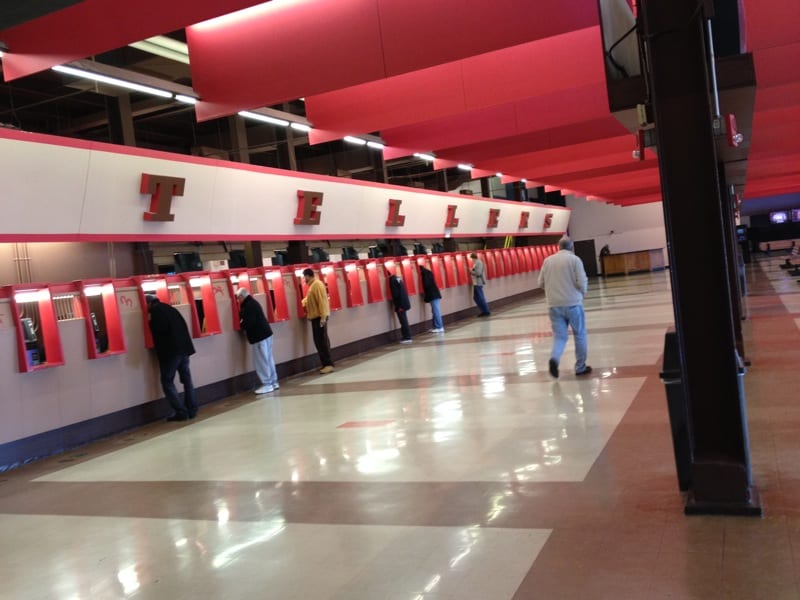 by Frank Vespe
Average daily handle at the four operating mid-Atlantic racetracks was up very slightly in December versus the prior month, though, with fewer days of live racing, the region's gross handle declined.
The total regional handle for December was about $79.3 million in 56 days of live racing, with the daily average hitting $1.4 million.  The gross handle represented a decline of 4.1 percent from November's $82.7 million, but the average, on three fewer days, was up by one percent.
For the second straight month, only four tracks — Charles Town, Laurel Park, Parx Racing, and Penn National — were in operation in the region.  What's more, the tracks lost a combined six days of racing to weather-related issues, which, coupled with days lost to the holidays, meant just 56 days of racing action.
Penn National enjoyed the biggest improvement in the region in average daily handle.  The Grantville track, which in October did less than $700,000 per day in business, saw its average and gross jump nearly 16 percent, its second straight month of strong gains.  The average daily handle there was a shade over $1 million, and the monthly gross was $16.2 million.  The track had six cards with more than $1 million in handle.
Charles Town also saw its daily average inch up, though its gross, on one fewer day, was off slightly.  The track average just over $1 million, an increase of nearly five percent versus November.  Its monthly total of just under $15.1 million was a little less than two percent below November's number.
The region's two largest operating tracks in terms of handle both had chillier Decembers.  Laurel Park, which led the region in both gross handle and daily average, saw its daily number drop 9.2 percent to about $2.3 million, versus over $2.5 million in November.  Its total monthly handle of $29.9 million was off 1.6 percent versus November on one more day.
At Parx Racing, the daily number fell 1.5 percent to around $1.5 million.  But the total — on three fewer days, because of three cancellations — fell by 21 percent, to $18 million.
The report covers Charles Town, Laurel Park, Penn National, and Parx Racing, as well as other tracks, including those in Delaware and New Jersey not currently holding live racing, and is based on Equibase figures.  Only completed race days are included in the handle statistics.
HANDLE BY TRACK
[table id=145 /]