Despite modest start, officials bullish on exchange wagering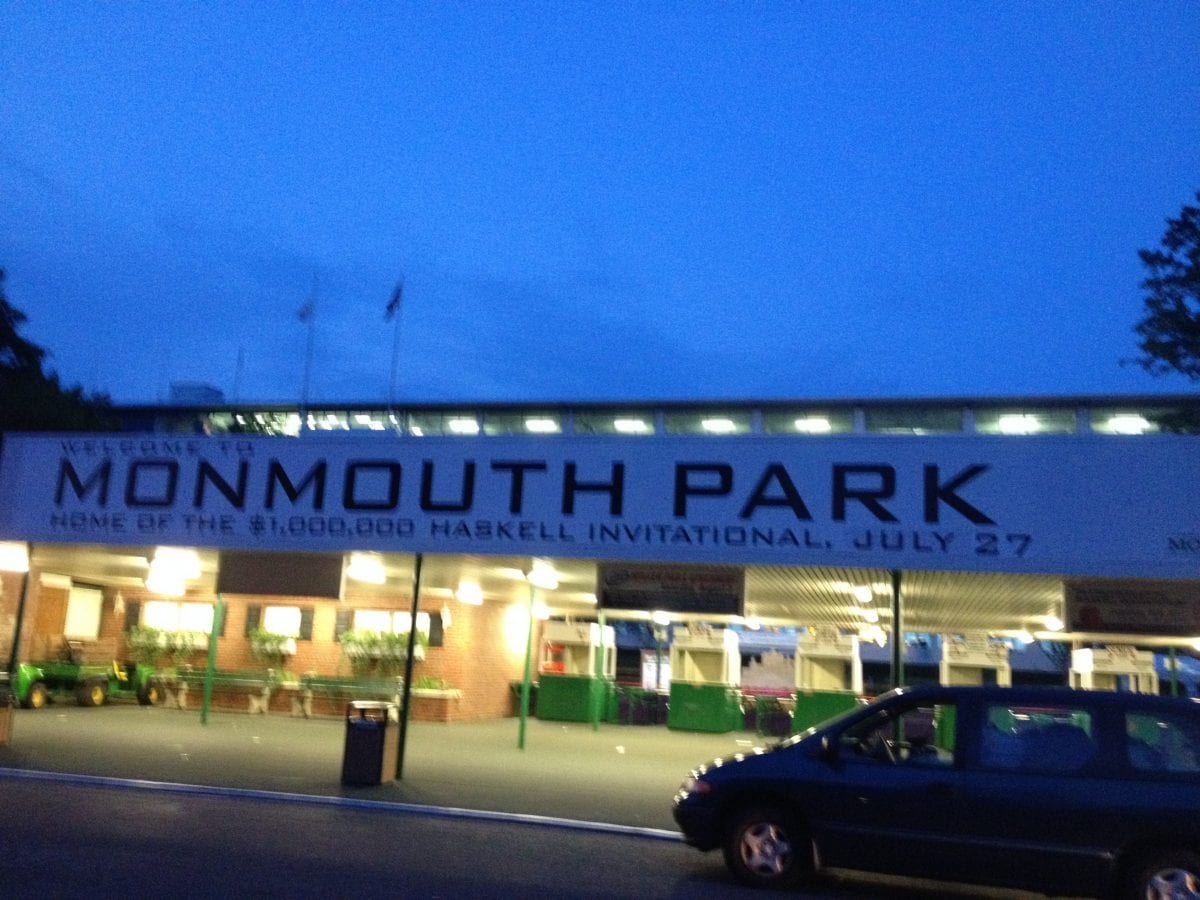 by Linda Dougherty
Despite a restricted audience and a limited menu of racetracks from which to choose, Betfair and Monmouth Park officials expressed satisfaction with the 2016 results of their fledgling exchange wagering partnership.
Exchange wagering, invented by Betfair in 2000, is a peer-to-peer pari-mutuel trading platform that allows players to offer and accept fixed prices on the outcome of a race, but is limited to win, place and show betting. Betfair states that it averages more than 3 million transactions worldwide each day.
Wagering numbers provided by Betfair through November 21 in a heavily-redacted document obtained by The Racing Biz through an Open Records request from the State of New Jersey show that $4.9 million was wagered on thoroughbred racetracks, with Mountaineer receiving the most play at $866,008, followed by Charles Town at $646,277 and Monmouth Park at $521,114. Other tracks that were available included Woodbine thoroughbred ($480,821), Louisiana Downs ($413,840), and Evangeline ($386,172).
Handle was generated by New Jersey residents through 4NJBets.com, the only licensed account wagering provider in the state, and bettors had to be physically within the state's boundaries when placing wagers, which is enforced via Betfair's geolocation technology. Customers of Betfair's European operation, however, were able to participate on the exchange with New Jersey bettors.
Only two states, New Jersey and California, have passed laws allowing for the operation of exchange wagering. In New Jersey, the Exchange Wagering Act was passed in 2011, while the regulatory process took an additional four years. Betfair, which also owns the Television Games Network (TVG), hasn't been able to launch a site in California because of opposition from horsemen's groups.
"We value Betfair's expertise and its investment in New Jersey racing," said Dennis Drazin, the president of Darby Development, which operates Monmouth Park for the New Jersey Thoroughbred Horsemen's Association. "Betfair knows how to grow a business. I'm pleased overall with the first year of exchange wagering, and the handle total was within our projections."
Drazin said the total handle was achieved though major tracks, including those in New York, as well as those owned by The Stronach Group, were not available on the wagering menu..
"We started our Beta test (in early May) with Keeneland, but we didn't get the Kentucky tracks, and California is still not onboard," said Drazin, who said that Monmouth Park has a five-year agreement with Betfair. "There is a narrow reach of the tracks offered."
Among the core mid-Atlantic tracks, the exchange offered only Monmouth Park and Charles Town. Pennsylvania's Presque Isle Downs and West Virginia's Mountaineer Park were also offered.
Drazin said that exchange wagering is appealing to a younger audience and has the potential for growth as bettors get accustomed to it.
"We anticipate that it will take time because of the learning curve, but in several years it should be widely accepted in this country," he said.
"The results of New Jersey (exchange wagering) since launch in May are encouraging," said Kip Levin, the CEO of Betfair, at The Jockey Club Round Table in August. "The age of the average new exchange customer is 20 years younger than the average New Jersey ADW customer. Eighty percent of the money wagered thus far has come from new customers that were not previously wagering on the 4NJBets ADW product. And while the exchange in New Jersey remains in its infancy, it is doing what it's supposed to do – give people who are not playing in the current system a contemporary, fast-paced way to interact with and enjoy our game."
Levin also said that the exchange business model works the same as simulcasting under the Interstate Horse Racing Act. Betfair offers a revenue share with the tracks and horsemen out of the commissions of wagering, ensuring that the content providers and participants share in the new revenue stream. Commissions on the exchange are calculated based on each player's net winnings rather than the traditional model of takeout on total handle.
Discussions with horseplayers make clear that the exchange still has work to do.  Some lament the low level of participation, while others are concerned that the companies haven't done enough to educate players.
Trainer Kelly Breen, a New Jersey resident and longtime supporter of racing at Monmouth Park and Meadowlands, said he thought increased player education would have been helpful to get bettors to try the new venture and become regular customers.
"I like to bet against bridge-jumpers, so I wouldn't mind using exchange wagering," he said. "I heard a lot about it on TVG, and I tried to bet through my 4NJBets account, but they didn't explain that you had to go to another site (Betfair). Overall, it was a tough sell for me, and just a little confusing. But it did intrigue me."