PhotoBlog: Female jocks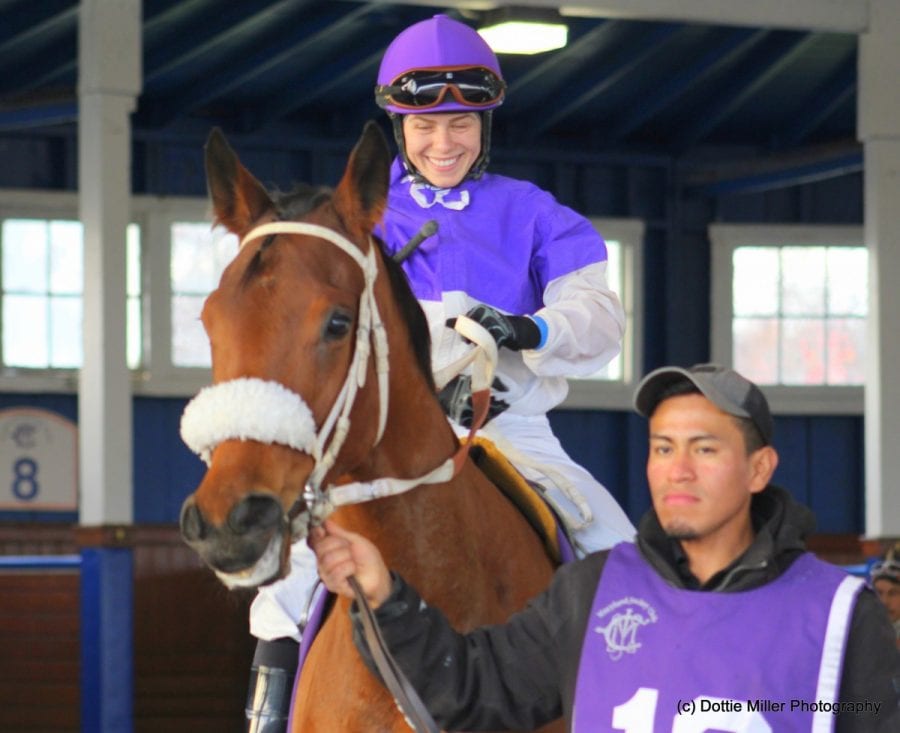 Katie Davis. Photo by Dottie Miller.
We're excited to add a new feature to The Racing Biz in the form of Dottie Miller's PhotoBlog.  Dottie, a talented photographer often found at Maryland racetracks (and other places where horses gather), will from time to time share some of the photos she really enjoys and discuss what she likes about them and why they speak to her.
DOTTIE SAYS:
I focused on the female riders we have now. We have quite a few female riders in the colony now and I feel they don't get the recognition they deserve.  The pictures are of:
Caroline Quast on Big Girl Nation;
Katie Clawson on Crafty Regan; and
Katie Davis on R Rousey.
All three women are new to the colony and exciting to watch, as they all put their heart into each mount.
[FAG id=27430]