Jock watch: Shaffer injured, Franklin returns to Laurel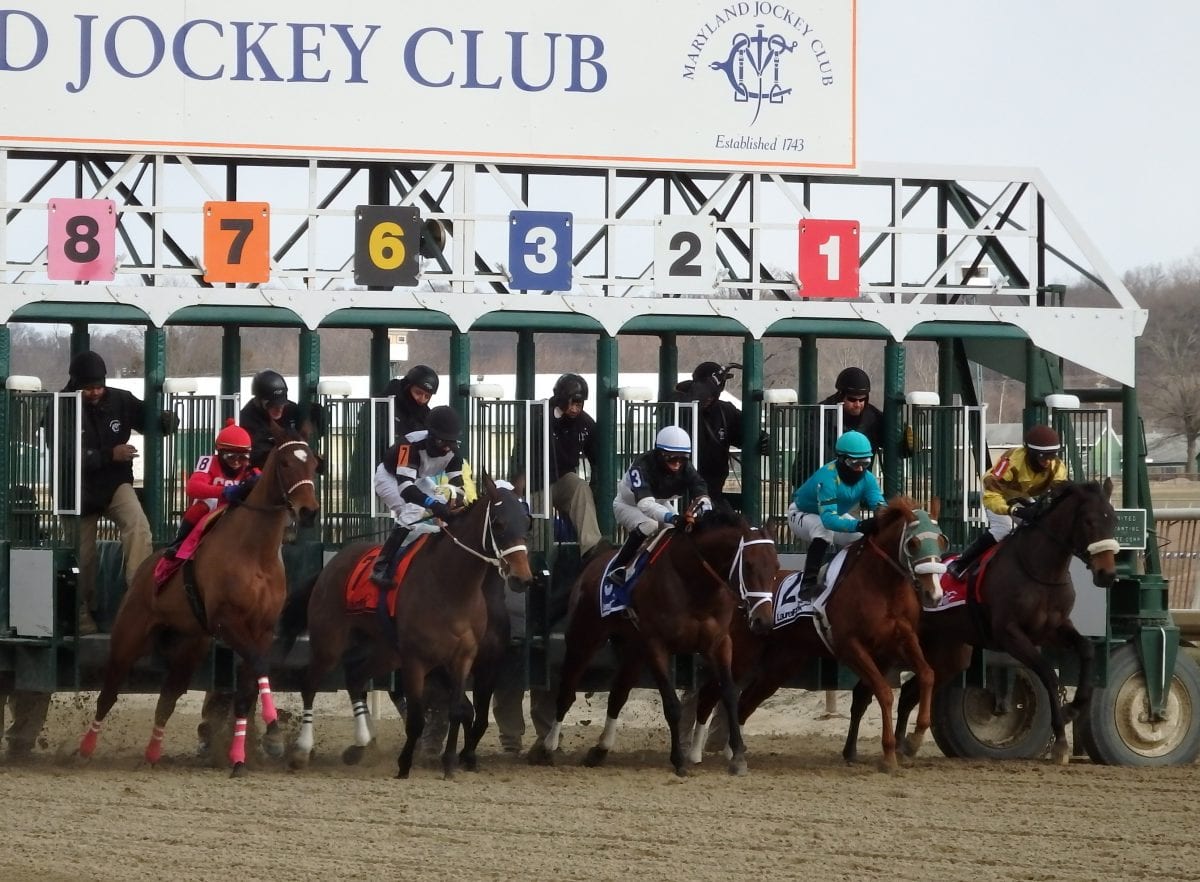 From a Maryland Jockey Club release
Saturday's first race was ruled a no contest and all wagers were refunded when jockey Sarah Shaffer fell from her mount Boston Strong crossing the finish line for the first time in the 1 1/16 mile turf race. Outriders had jockeys pull their mounts up on the backstretch as Shaffer was removed from the track.
Shaffer, a 10-pound apprentice, has won five races this year out of 37 starts with a second and seven thirds.  She suffered three broken ribs and a broken collarbone.
Meanwhile, veteran Jockey Malcolm Franklin, who rode several years in Maryland before hitting the Midwest, won his first in Maryland Saturday in more than three years when he guided Grecian Prince to victory in the fourth race.
Franklin, who has won nearly 1,000 races, was Indiana Grand's 10th leading rider before leaving in wins (28) and money won ($895,875). On Oct. 29 he won the $100,000 Miss Indiana Stakes aboard Defining Hope.
"It's great to back since this is where I started," said Franklin, who is working with agent Jay Burtis. "I've been out working every morning, first thing, and I've gotten a lot of good feedback from trainers. I'm going to stay all winter.