Riding stick horses to racing's future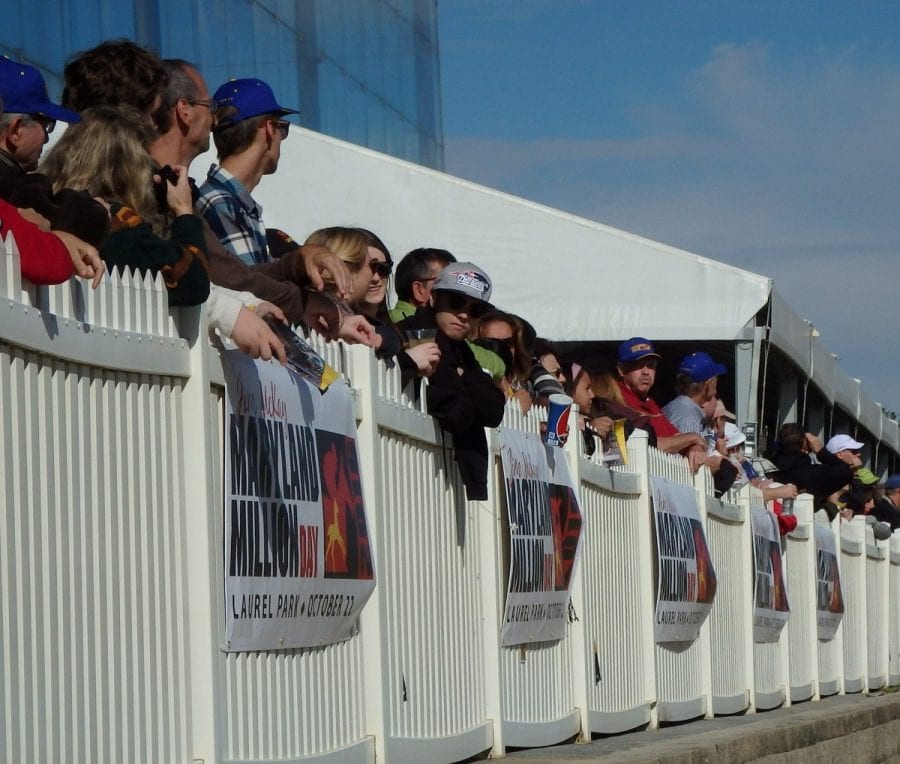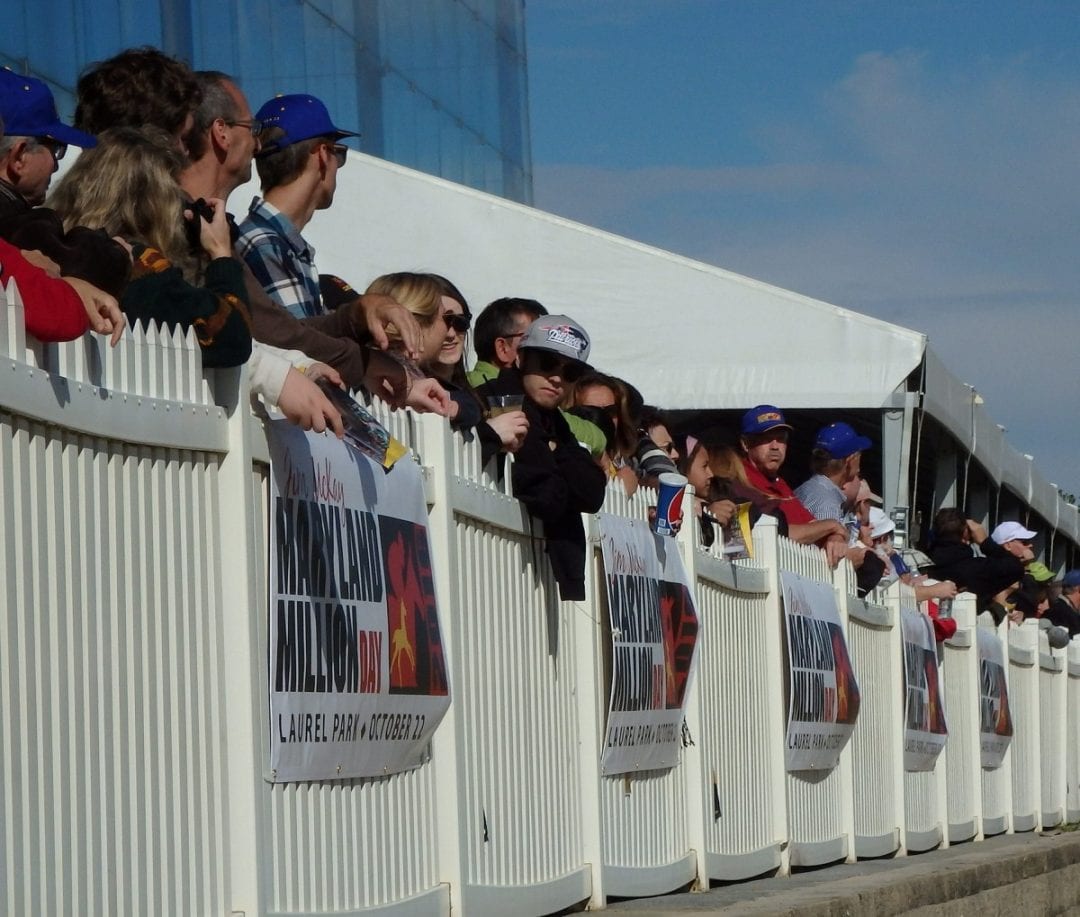 by Frank Vespe
The most important people at Laurel Park on Saturday – for racing's future, at any rate – might have been the ones playing with stick horses.
Plenty of kids were in attendance as a brisk, breezy morning gave way to the very template of an October afternoon.  Though not one of them placed a bet, their presence might have been the best news of all on a day when the track reported increased attendance — to more than 21,000 — and an 18 percent handle rise, to nearly $4.5 million.
"It's not about just people that bet," said Tim Ritvo, chief operating officer of the Stronach Group, which owns Laurel, though he certainly was also happy with all the betting that took place.
"You have to attract a younger demographic," the marketing whizzes, appalled at the grizzled audience at most tracks, have told horse racing poobahs in recent years.  The result: plenty of ads populated by attractive 20-somethings dressed as if they just arrived at the track via Stutz Bearcat.
That's fine as far as it goes, but an advertising head as wise as any — the late Bill Backer — once told me that he disagreed with the strategy altogether.  Your focus shouldn't be on people who might want to come to the races, he said; it should be on people who need to come to the races.
Who are those people?  Older people, he suggested, who need hobbies.
To which we might add: parents whose kids have a good time at the track.
Maryland Million president Jim Steele on Wednesday called the day "a family event," and that's certainly true; the foxhounds, Clydesdales, and pony races had plenty to do with that.
"To get families to come and enjoy the place and even tell their parents, 'Hey, let's go back to the track on the weekend' — I think that's a good thing," Ritvo observed.
One problem with much of the marketing to the 20-something crowd is that it's been based on a demonstrably false premise: that attending the races is (or can be) some sort of lifestyle event.  While an afternoon at Keeneland – or a Breeders' Cup, or a Triple Crown race — might live up to that, an afternoon at just about any other track in America won't.
Then what?
Ritvo, like most people involved in most sports, caught the bug from an older relative.
"My dad loved the race track and took me over there and that's how it all started," said the man who grew up a stone's throw from Boston's Suffolk Downs and has been a jockey, trainer, racing official, and corporate executive in his varied career.
That's the key mechanism that racing is missing.
"I think we missed a whole generation somewhere along the way when the grandfathers used to bring their sons," Ritvo said.  "I think there's a generation somewhere right around my age or a little younger that they just forgot to bring their kids.  It wasn't the right environment anymore.  We're trying to make it the right environment."
The many improvements to the physical plant of Laurel Park's clubhouse and grandstand attest to that effort.
And it was Maryland Million that brought the buzz back to the renovated facility.
"Because the day itself is perceived as an event, it gets people out to the track who then may become interested enough to become [repeat customers and even owners]," said Maryland Million executive director Cricket Goodall, feted during the day for her 30 years of service to the event.  "When they feel the Maryland flavor and some of the excitement, it's definitely encouraging."
Once, racing renewed its fan base in the time-tested fashion of all sports, the transmission of enthusiasm from an older generation to a younger one.
These days?  It might just be the kids with stick horses whose excitement brings mom and dad back to the track – and starts the cycle of renewal all over again.