At Delaware Park, taking a "try harder" approach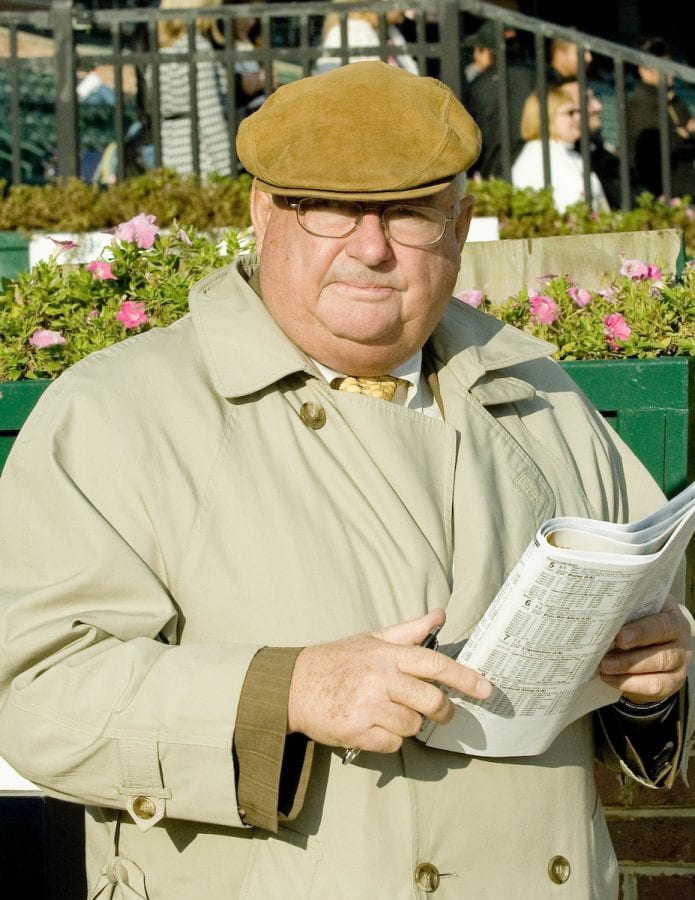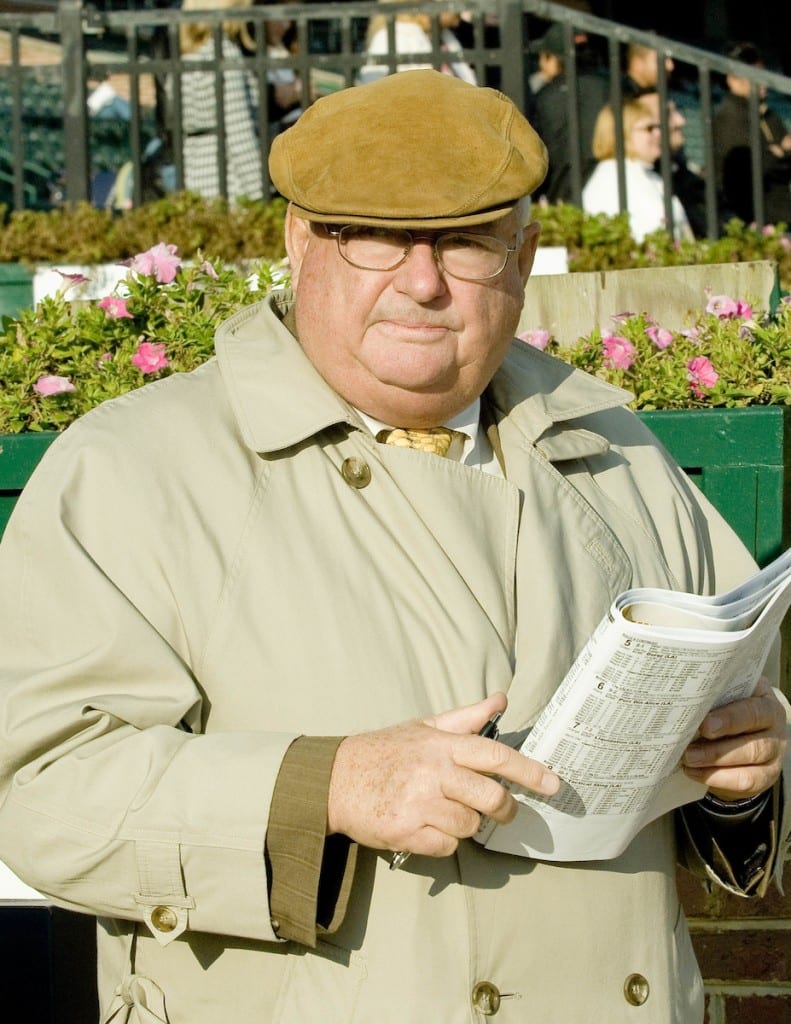 John Mooney at Delaware Park. Photo by HoofprintsInc.com.
by Doug McCoy
Just like a small-market baseball team competing for talent in the major leagues, small-market race tracks must take an aggressive approach when it comes to finding and recruiting stables to support their racing programs.
Delaware Park is in just such a situation. With the competition for horses at an all-time high and the general horse population in the industry at a low, it's never been tougher for tracks to attract the numbers needed to run a racing program for a meeting like Delaware's that runs from May until mid-October.
That's why Delaware Park's director of racing John Mooney and racing secretary Jed Doro spent a good portion of the winter scouring the tracks and training centers in states like Florida, Louisiana, and Arkansas for stables that might be interested in racing at Delaware Park.
There were a lot of hours spent on backstretches and racing offices of other tracks.  But when the live meet began this season, the fruits of their labor were evident as backstretch was almost full and there were a number of new outfits on the grounds with horses ready to run.
Now five months later, as the meet winds down to its final days, a review of the racing program shows the influx of new blood this season has gone a long way toward improving the racing program and making racing more interesting and bettable for the fans. An unofficial tally of starters from stables racing regularly at Delaware Park for the first time reveals more than 400 horses from those outfits made starts at the current meeting.
Gerald Bennett, who topped the trainer's standings at Tampa Bay Downs, is currently tied for fifth in the standings while Tom Proctor, who is racing regularly here for the second season, is also ranked in the top ten.
"We spent a lot of time talking to horsemen this winter, pointing out the positives of coming to Delaware Park to race, and we're encouraged by the response we got," Mooney said, "Our season fits well with a number of winter tracks, especially Tampa, and we feel our backstretch is very horse-friendly and horses that stable here do well and prosper. We've got a good training track, a solid turf course course and main track, and we're not a big city-type place.  Yet if horseman need to ship to other tracks for stakes, we're not far from a number of tracks in the region. Overall, we feel we've got a lot to offer horsemen as a place to stable and race."
Delaware's starters per race, an important factor for bettors seeking value, showed modest gains with an 8.7 average field for turf races and a 6.7 average for main track races. The numbers aren't dazzling, but considering Delaware competes with Laurel Park and Parx Racing to fill races most of their season, the figures are respectable. And while there are always quite a few bottom-level claiming races, there have also been more starter and optional allowance claiming races this year. Mooney says those type races are popular with horsemen for a number of reasons.
"The allowance optional claiming races allow trainers to run their horses once at a particular condition without having to worry about losing them," Mooney pointed out, "and the starter races gives a trainer who has made a good claim to race with similar company while not racing for a tag. With such a shortage of horses these days, losing a useful horse can really hurt a trainer and a stable. These type of races allow him to run with similar completion and still know he's going to bring his horse home after the race."
Another factor Mooney feels played into trainer's deciding to race here involves how long the track stays open for training after the live meeting concludes.  "The track will remain open for training until December 31st." Mooney revealed.  "Then we'll shut down January and February and reopen in March.  This way if stables need to stay for a time until tracks where they are going to race open their backstretches they can do that. There's a big financial difference between making two moves a year with a stable versus three moves."
With the contract between Delaware Park and the Delaware Thoroughbred Horsemen's Association renewed for another season, Mooney is cautiously optimistic for the future.
"We'll be back on the road again this winter talking to horsemen about racing at Delaware Park," the head of racing said, "We've had a good bit of positive feedback from the newcomers about their racing experience here, and hopefully they'll tell their friends that Delaware Park's a good place to train and a good place to race."