Midlantic handle falls in August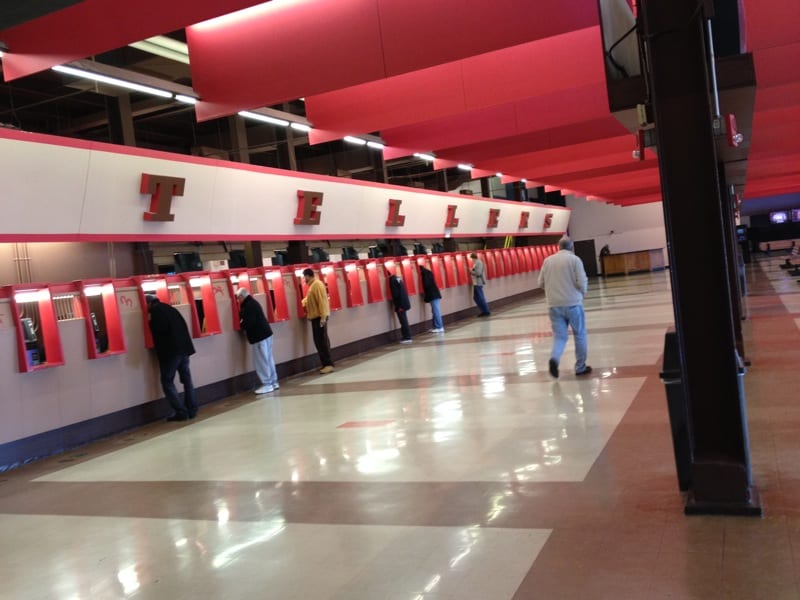 by Frank Vespe
With only four full weekends in August, versus five in July, total handle on the live mid-Atlantic racing product took a tumble in August.  But — surprisingly — average daily handle was much closer to flat.
Handle at the region's tracks fell from more than $151 million in July to about $113.6 million in August, a decline of about 25 percent.
But, given the 21 percent decline to 74 days of live racing (versus 94 in July), that decline was not as severe as it could have been. Indeed, the daily average on the region's live product was off just less than five percent, to $1,535,108.
What's more, that modest decline came although two tracks, Monmouth Park and Delaware Park, hosted their biggest days in July.  For Monmouth, July featured the Grade 1 Haskell Invitational, a day which brought nearly $12 million in all-sources handle. And Delaware's Grade 1 Delaware Handicap day generated over $2.2 million in handle, far above the track's normal Saturday fare.
In addition, Laurel Park — one of two regional tracks, Monmouth being the other, to exceed the region-wide handle average in July — ran just nine days in August, versus 15 in July.  Average daily handle at the central Maryland track dropped about 2.8 percent in August versus July, to $1.87 million.  Three additional days in Maryland were run at Timonium, but that track's average daily wagering was a region-low $549,395.
Despite having run by far its biggest day in July, Monmouth Park actually saw its average daily handle inch up in August by one-quarter of one percent, to just over $3.8 million on a dozen live days.  Its gross for the month of $45.6 million also led all regional tracks.  Delaware Park, with gross handle of nearly $22 million, had the second-highest gross for the month, while Laurel Park's daily average was the second highest.
The report covers Charles Town, Delaware Park, Laurel Park, Monmouth Park, Penn National, Parx Racing, and Timonium and is based on Equibase figures.
[table id=135 /]