Full circle for Gabriel Saez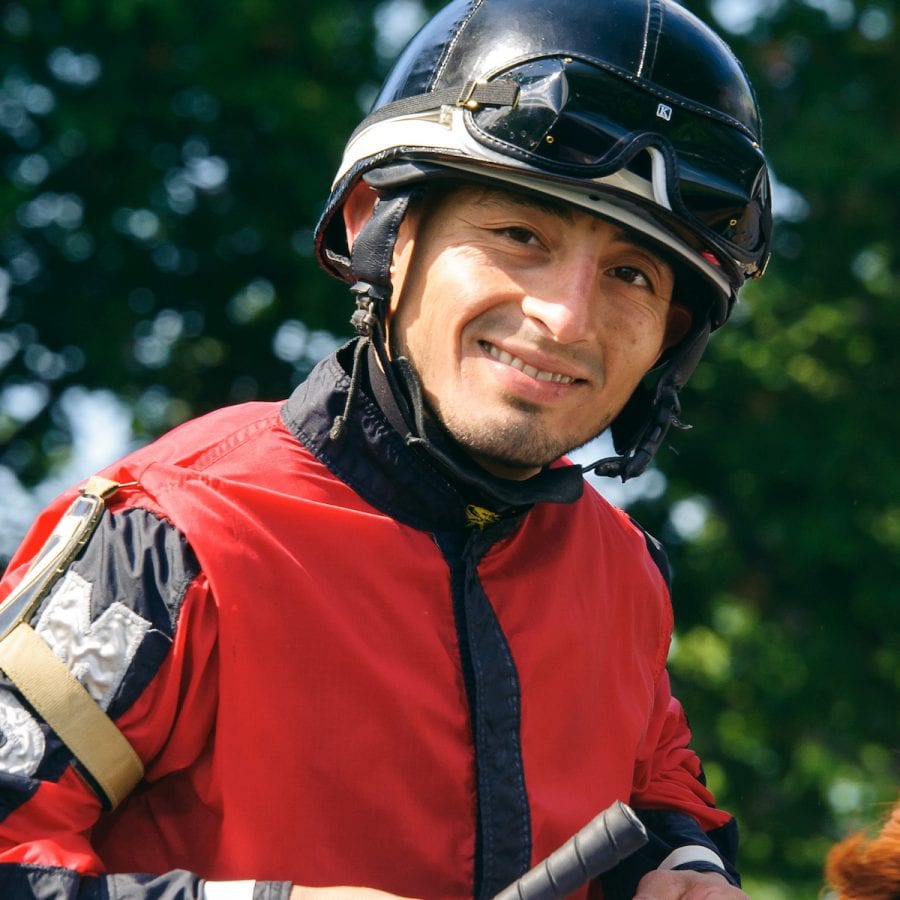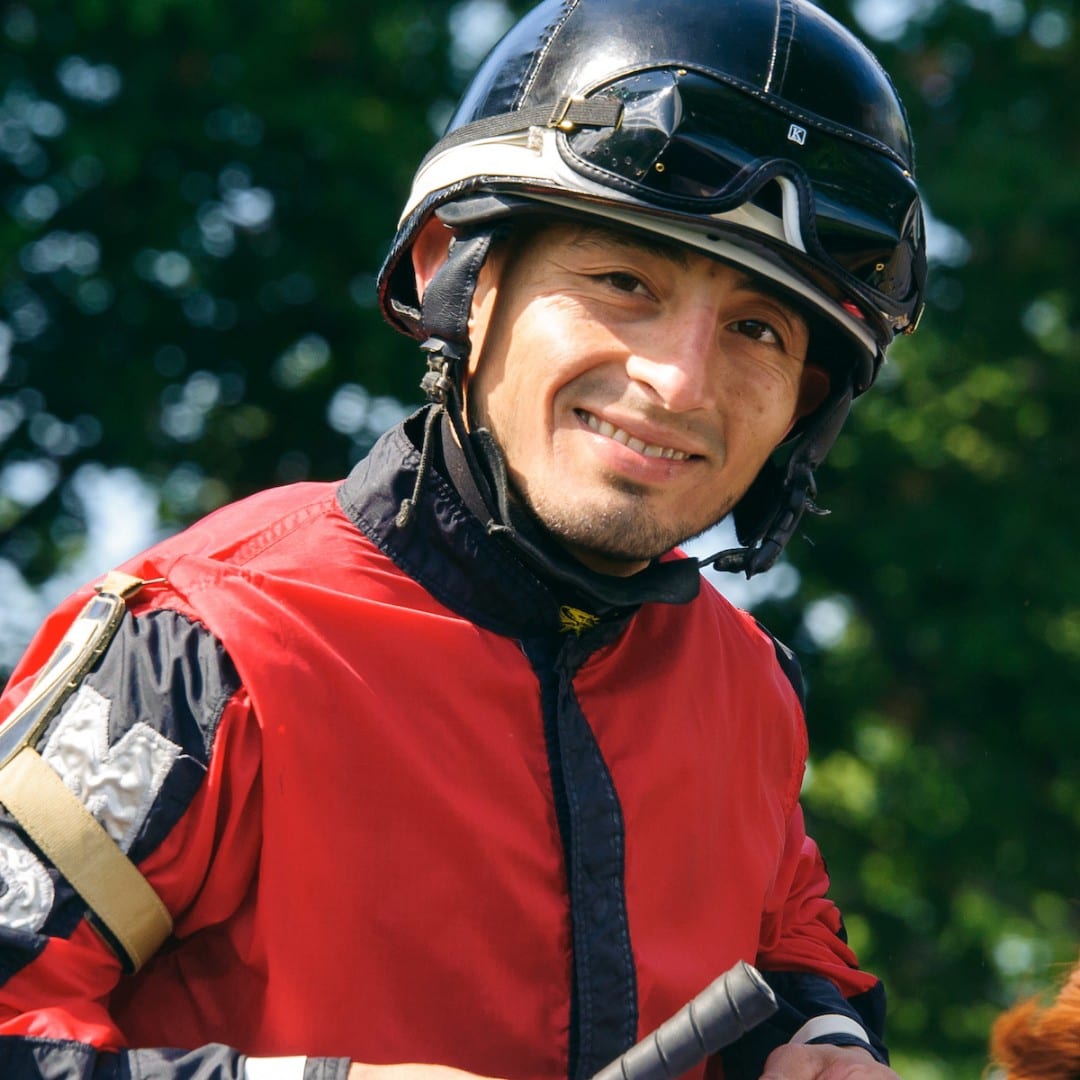 Gabriel Saez. Photo by HoofprintsInc.com
by Doug McCoy
Ten years ago a young 18-year-old jockey from Port Darien, Panama named Gabriel Saez arrived at Delaware Park.  He was looking to follow in the footsteps of fellow Panamanian riders like Laffit Pincay Jr. and Jorge Velasquez, who came to the U.S. as unknowns and forged careers that earned them spots in Racing's Hall of Fame.
Now, 10 years and almost 1000 wins later, Saez has returned to the place that kick-started a career that has included some spectacular highs and some heart-wrenching lows. Saez, who had been riding at NYRA tracks and Monmouth Park during the summer the past several seasons, returned to the Stanton, DE track on a regular basis this year and is in the midst of a solid season. He is currently tied for fourth in the rider's standings by earnings (and fifth by wins) and has also had success at other tracks, including Monmouth, to raise his overall win total for the season for 51. His mounts have earned more than $2.1 million thus far in 2016.
"It's good to be back," Saez said after training hours recently, "When I came here back in 2006, I had ridden a few horses in Florida, but this was the first place where I got a chance to ride on a regular basis and learn what it takes to be successful in this country."
Saez went on to be leading apprentice at Delaware Park that season in a year that saw him win 68 races with more than $1.2 million in earnings. But while those accomplishments were important, a relationship that began on the Delaware backstretch would eventually play a big role in Saez's career and life.
"I started getting on some horses for Mr. (Larry) Jones that year," Saez recalled.  "And he rode me on some horses that year, which was big for me because Ramon (Dominguez) was his first call rider. It was a big boost for me, and I also got a chance to observe how he (Jones) was around horses, how he got on a lot of horses himself, and just how good a horseman he was."
Later Saez would move to Keeneland and the Fair Grounds, and he continued to ride for Jones. In the spring of 2008, the Jones barn was loaded for bear with not one but two three-year-old filly stars in Proud Spell and Eight Belles. Saez was the regular rider on Proud Spell for Jones and owner Brereton C. Jones, while Ramon Dominguez was handling Eight Belles.
The events of the first Saturday in May that year have been widely chronicled. One day after winning the Kentucky Oaks aboard Proud Spell, Saez was aboard Eight Belles (Dominguez was committed to ride Monba in the Derby) as the filly took on males in the Kentucky Derby. While pulling up after running second to Big Brown, Eight Belles suddenly stumbled and went down, suffering compound fractures of both front ankles. The injuries were so severe the filly had to be euthanized, and in the aftermath of the tragedy, Saez and trainer Larry Jones were subjected to severe criticism by animal rights groups.
Eight Belles's death was crushing to Saez personally, and he still can't talk about it after eight years.  But he does recall a young Eight Belles he got on before she had made her first start.
"She was a baby, she was inexperienced and was still learning what it was all about, but even back then you could sense she had that certain something," the rider recalled.  "The good ones just seem to have it."
Being reunited with the Joneses, trainer and owner, this summer was gratifying for Saez. "It's such a joy to work with Larry again," Saez said.  "He's a complete horseman, and Mr. (Brereton) Jones is such a good person. You'd never guess he was a big time owner and breeder to be around him. He and his family are really good people."
Saez says he may go to Keeneland after this meeting concludes and then on to the Fair Grounds.  "A lot depends on what Larry (Jones) is going to do," the rider said.  "He's the kind of trainer you want in your corner."