Unlucky seven: Ben's Cat upset in Mister Diz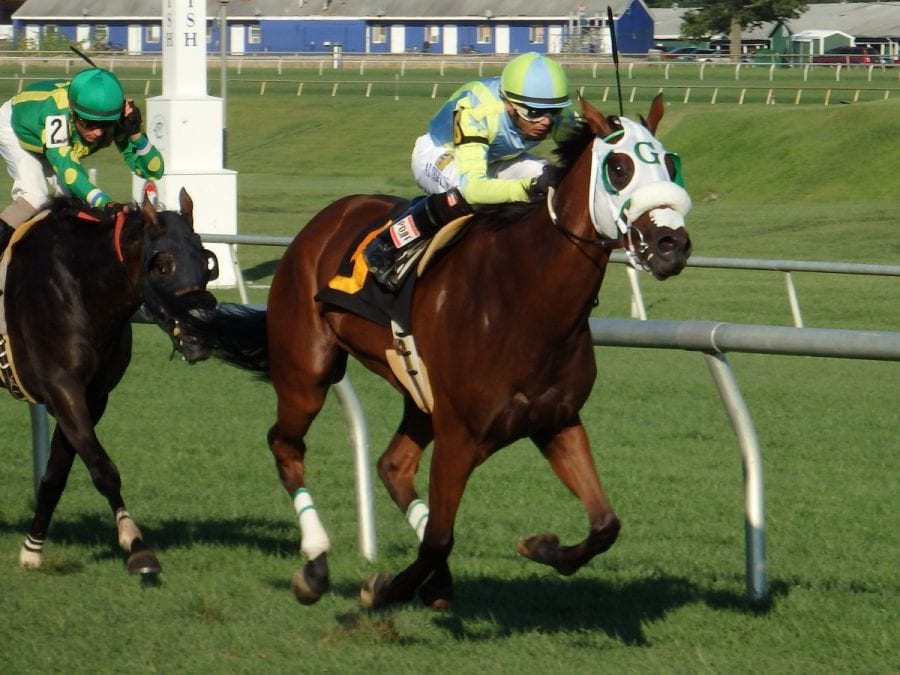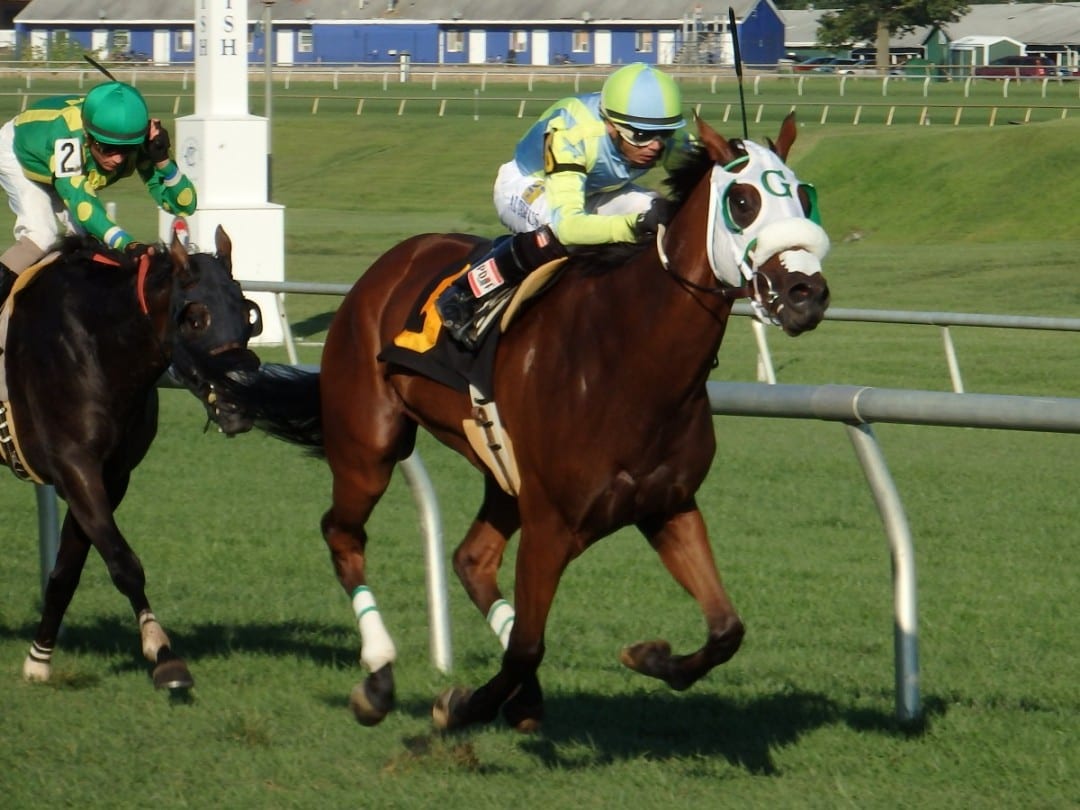 From a Maryland Jockey Club release
Running first off the claim for trainer Lacey Gaudet, Matthew Schera's John Jones led all the way to spring a 40-1 upset in the $75,000 Mister Diz Saturday at Laurel Park, spoiling a bid by Ben's Cat to win the grass stakes for a record-tying seventh straight year.
The 33rd running of the Mister Diz for Maryland-bred/sired 3-year-olds and up was the second of two grass stakes on the 11-race Maryland Pride Day program, following the $75,000 Jameela for Maryland-bred/sired females 3 and up won by Lovable Lady.
A gelded 4-year-old son of Smarty Jones claimed for $25,000 out of a fourth-place finish July 17 at Laurel, John Jones ($88.80) was making his stakes debut in the first start for his new connections. He was sent to the front by jockey Luis Garcia and never looked back, running six furlongs in 1:10.58 over a Fort Marcy Turf Course rated good.
"I knew Ben was going to be coming and he was going to try to run us down. This horse got really confident being in front like that," Gaudet said. "He's very game."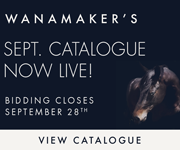 Ben's Cat, the popular 10-year-old multimillionare and 26-time stakes winner bred, owned and trained by Hall of Fame horseman King Leatherbury, had won the Mister Diz every year since 2010. He was attempting to tie the North American record for consecutive victories in the same stakes held by Leaping Plum, who captured the Grasmick Handicap at Nebraska's Fonner Park from 1995-2001 and again in 2003.
"I don't know. His last three races he's had that same kick. He didn't have that big kick at the end," Leatherbury said. "There's really no excuse. I thought he'd like the track because he's always liked a little bit of an off track. Being pushed wide might not have been perfect for him. It's disappointing of course, but I guess he's doing the best he can."
Breaking from Post 6 in a nine-horse field at 118 pounds, six fewer than topweight Ben's Cat, John Jones sailed through an uncontested opening quarter-mile in 23.78 seconds trailed by Blu Moon Ace and Just Jack, with Ben's Cat racing in the clear four wide.
Just Jack closed to within a half-length of the leader through a half-mile in 46.94, but John Jones extended his lead by another length at the top of the stretch and was cruising down the lane to hit the wire two lengths in front. Just Jack finished second, two lengths ahead of Ben's Cat, who was unable to advance after being put in striking position by jockey Trevor McCarthy after turning for home and was beaten four lengths.
Grandiflora, Team Tim, Blu Moon Ace, Barrel of Love, Rockinn On Bye and A P Elvis completed the order of finish.
"No excuse today. He had a nice trip. When it was time to go, he kicked, and he just couldn't catch the others. He gave a good effort and came back good so we'll try next time," McCarthy said. "[Blu Moon Ace] forced us a little wider than we wanted to be and he's not one that really wants to get knocked off his feet a lot. He made his move and he just couldn't get them today."
Ridden by jockey Luis Garcia, John Jones was racing for just third time on turf and first since finishing off the board in a 1 1/16-mile allowance Nov. 7 at Laurel. His three previous victories, all going a mile on dirt, came when he was on or near the lead.
"We knew this race was going to come up tough and we figured we might as well just give him a shot. He was training really well since he's been in the barn," Gaudet said. "He's been sharp and going short or long, looking at his past form he does like to be in front. I told Luis to break sharp and if he's there in front let him hang there. We told him to stay off the rail a little bit because the turf is a little bit soft and it worked out well for him."