In Pennsylvania, breeding awards impasse "really getting critical"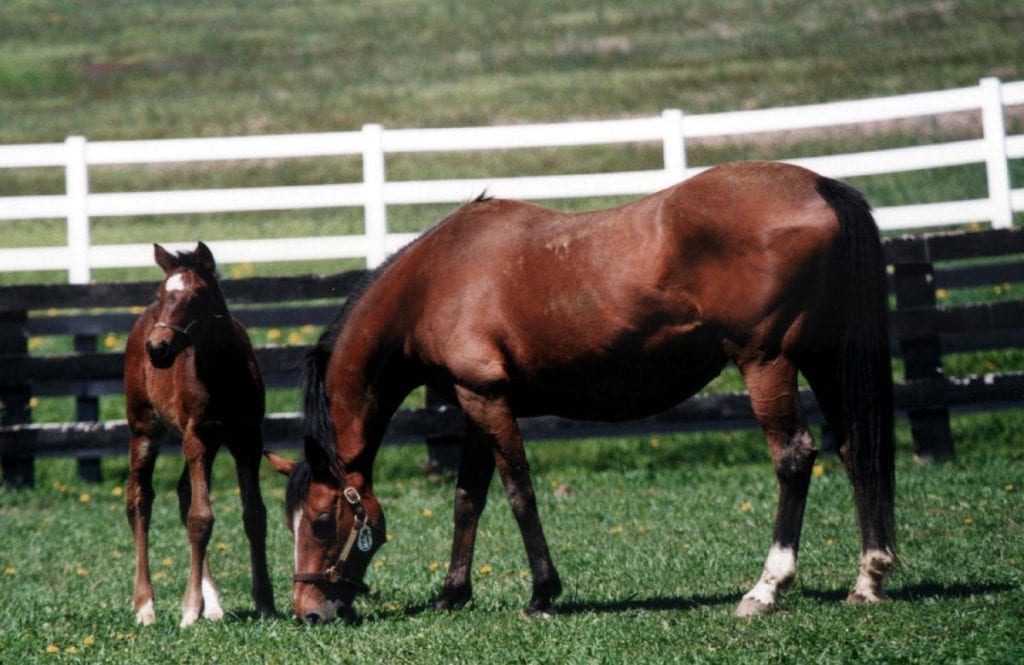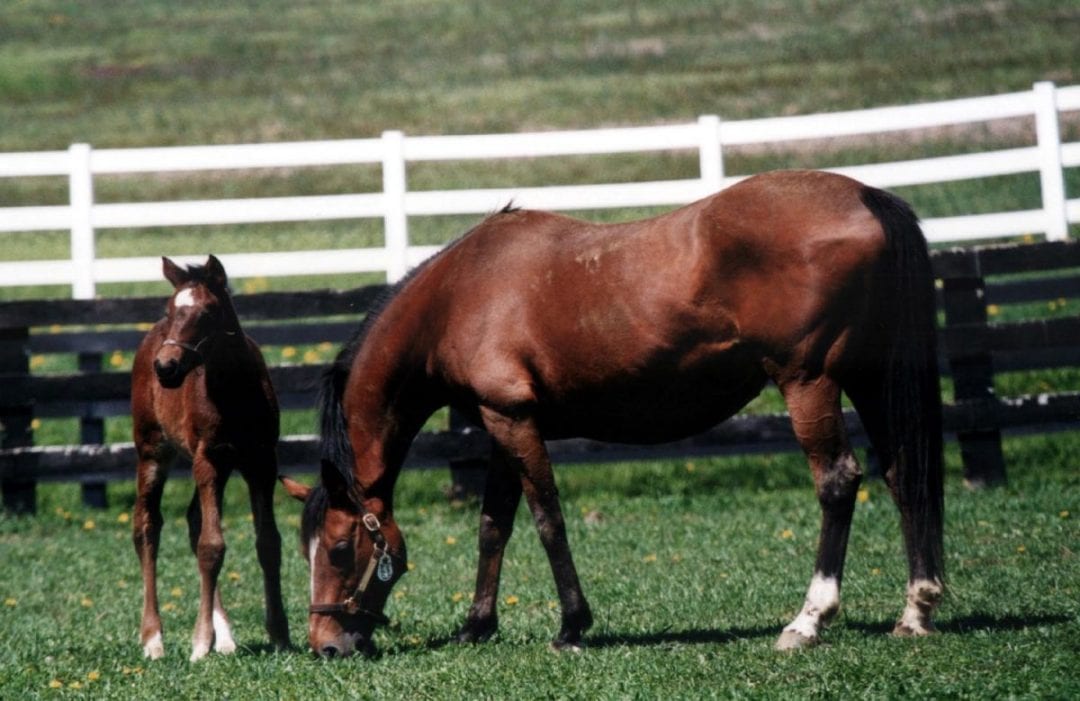 Photo by Laurie Asseo.
by Frank Vespe
"I was just opening up a nasty letter from a supplier," said Peter Giangiulio, when reached via phone. "This is really getting critical."
This is an impasse that has left Pennsylvania breeders without anticipated awards moneys for several months and now looks likely to drag on into September or later, said multiple sources. According to the Pennsylvania Horse Breeders Association, it has led to between three and four million dollars in delayed bonuses.
A proposal to have the state's newly constituted racing commission resolve the impasse at its first meeting, July 27, did not immediately succeed.
"That item was tabled until the next Commission meeting," said Commission spokesman Logan Hall. That next meeting won't take place until August 24, and there's no guarantee that the Commission will take the actions sought by the state's breeders' association at that time.
And that is putting the squeeze to the state's breeders.
"We have many breeders that are waiting on this money to be able to properly take care of their horses," said Pennsylvania Horse Breeders Association (PHBA) executive secretary Brian Sanfratello in a phone interview. "They really can't wait much longer to get this money. They're very concerned that this gets done quickly."
No moneys from the Pennsylvania Breeding Fund have been disbursed since late May. And, since the Fund operates on a 90-day lag, Sanfratello said, that means that no state breeders awards earned since February 23 have been paid out.
"It's killing us," said Giangiulio, whose Castle Rock Farm in Unionville stands Rimrod, Power by Far, and Partner's Hero. "Farms are going to go out of business. Horses are going to end up in killer pens, and individuals are going to lose their jobs."
The problem began earlier this year when an apparent drafting error in racing-related legislation "threw everything into a fit," said breeder Rick Abbott, of Charlton Bloodstock Agency.
It was exacerbated by what Abbott termed a "push-pull between people who stand stallions in the state" and those who breed horses but do not stand stallions.
When it passed legislation earlier this year designed to revitalize the state's then-moribund Racing Commission, the Pennsylvania legislature apparently inadvertently altered extant statutory language providing awards to the breeders and stallion owners of horses bred and/or sired in the state.
Until the issues arose, the incentive structure provided bonuses ranging from 10 percent to 30 percent for stallion owners and breeders and for the owners of Pennsylvania-breds competing against open company. Any funds left over went to the state's racetracks to conduct Pennsylvania-bred stakes races and claiming and non-claiming races restricted to, or giving preference to, Pennsylvania-breds.
But confusing language in the bill that passed February 23, 2016, seemingly has the effect of negating at least one of the categories of bonus, that of Pennsylvania-breds sired by out-of-state stallions. In 2014-15, about half of Pennsylvania-breds were conceived outside the state.
No one seems quite sure how the language came to be in the bill; indeed, it appears no one was aware of it until fairly late in the game.
According to a letter obtained by The Racing Biz and written by Rep. Martin Causer (R-67th District), who is chairman of the House Agriculture and Rural Affairs Committee, to PHBA president Roger Legg, breeding and racing lobbyists did not make legislators aware of "the problematic language" until the legislation was "just shy of the finish line… and it was too late to address."
Though a legal opinion provided by the law firm of Buchanan Ingersoll & Rooney to the Pennsylvania Horse Breeders Association argues that the new language should not be read to alter previous practice in disseminating the money, the state Department of Agriculture has taken the position that it cannot pay any of the bonuses.
Legislation to correct the offending language ran aground in July with the House and Senate unable to reach common ground on competing versions of the bill, while unrelated poison-pill amendments, including one involving oil and gas regulations, sounded the legislation's death knell. The Senate bill sought in essence simply to restore the original language and turn the spigot of funding back on.
But in the House, Causer's committee, seeing what he called "an opportunity to make improvements to the breeder award distribution, to benefit Pennsylvania breeders," passed different legislation bolstering those awards.
Causer's bill would increase awards for state-bred and -sired horses from 30 percent to 50 percent and those for horses bred in-state but sired elsewhere from 20 percent to 30 percent. Any remaining funds would be used to fund purses for races restricted to Pennsylvania-breds (50 percent) and to fund purses for races restricted to Pennsylvania-breds also sired in Pennsylvania (50 percent). It would eliminate the current specific set-aside for owner bonuses.
That Senate legislation, reverting the bill to its prior language, had the support of the state's horse racing establishment, including the Pennsylvania Horse Breeders Association, the umbrella group Pennsylvania Equine Coalition, and other industry organizations, which PHBA president Roger Legg characterized in a letter to members as "a united and supportive racing industry."
The PHBA and others claim there are not sufficient revenues in the Fund to support higher awards. "It would essentially eliminate restricted races for Pennsylvania bred horses because there would be no funds left available to support the programs," the Pennsylvania Equine Coalition claimed in a letter to legislators.
"I would love it for this thing [bonuses] to go from 30 to 50 percent," said Giangiulio, a past president of the PHBA. "Can't do it – no money."
Causer, in his letter to Legg, pushed back on that characterization of industry unity, drawing a distinction between breeders who, he said, "wish for higher award percentages and more restricted races," and owners "who wish to retain the status quo."
He added, "It is somewhat puzzling why the PHBA wouldn't want to increase awards for their breeder members."
After a boom time in which the Pennsylvania-bred foal crop surpassed 1,500 in 2009 and 2010, the state's breeding industry has struggled to regain its footing in recent years, falling to just 622 foals in 2015, according to The Jockey Club. The number of Pennsylvania stallions has fallen from as many as 128 in those years to just 47 in 2015.
Those drops come despite an overall breeding incentive program that, including restricted races, has hit about $30 million annually in recent years.
Pennsylvania's restricted racing program – which this year is expected to include around 428 races – has continued apace during the impasse. That program, though robust in comparison to the slim state-bred pickings in Maryland or New Jersey, is considerably smaller than that in West Virginia and offers only about half as many races as New York.
"There are a variety of factors that may contribute to the decline in breeding," suggested Causer in his letter, "but one factor indicated for our decline is that PA's breeder incentive award structure is not attractive. It was last adjusted in 1986."
The House will reconvene August 18 for a single day before returning September 19 for the first of six September days. The Senate is not scheduled to reconvene until September 26.
The PHBA's Sanfratello says that his organization has been "willing to do whatever we can" to get the issues resolved.
Abbott, the breeder, said he believes the sides are "working diligently… so they will speak with one voice and get the legislation to fix" the problem when the legislature reconvenes.
He is optimistic the problem will get worked out.
"It has to," he said, "because the present is untenable."