Preakness TV ratings up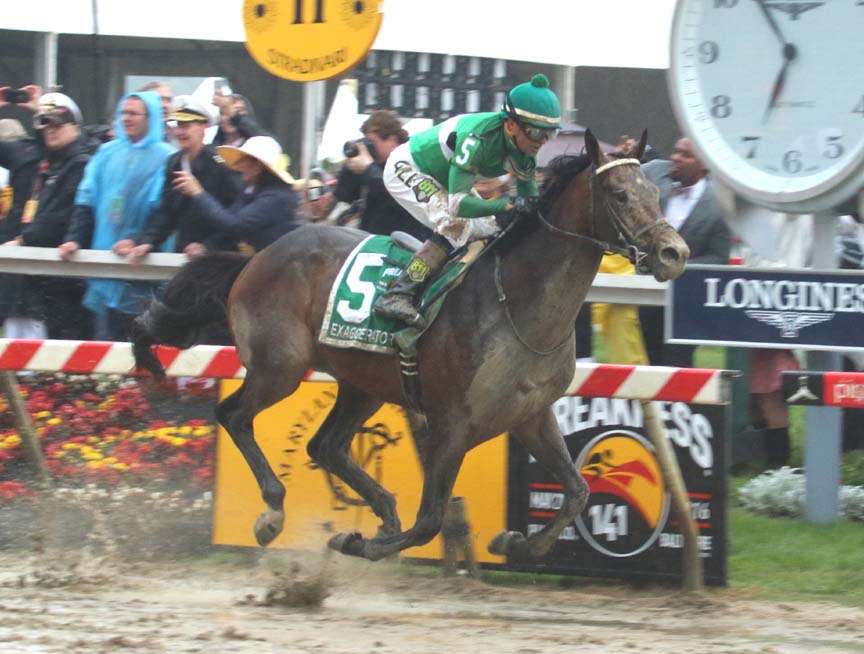 Exaggerator wins the Preakness. Photo by Laurie Asseo
From staff reports
While many in horse racing lamented the seeming lack of buzz around Nyquist's smashing Kentucky Derby victory and Triple Crown bid, television viewers around the country had a different reaction Saturday: they tuned in in increased numbers to watch the Grade 1, $1.5 million Preakness Stakes from Pimlico Race Course.
Preakness viewership nationwide rose seven percent from American Pharoah's middle jewel triumph last year, to an overnight rating of 6.2 and a 14 share, according to NBC Sports, which broadcast the race.  The rating number represents the percentage of television households tuned into the event; the share number represents the percentage of households watching television at that time tuned into the event.

California Chrome's 2014 victory earned an overnight rating of 6.3.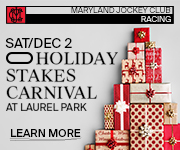 Preakness viewership peaked during the 15-minute window that included the race itself, from 6:45 p.m. to 7:00 p.m.  It hit a household rating of 8.0 with a share of 18 at that time.
Four mid-Atlantic markets were among the 11 highest-rated markets in the country.  They were led by Baltimore, which drew a household rating of 19.7 and a share of 38.  Richmond's numbers were 10.6/18, good for fourth nationally.
Also among the top 11 were Washington, DC, sixth with 9.6/20, and Philadelphia, tied for 10th with 8.7/17.  The full list:
Baltimore – 19.7/38
Louisville, KY — 14.6/28
Fort Myers, FL — 13.6/24
Richmond — 10.6/18
West Palm — 10.4/19
Washington, DC — 9.6/20
Buffalo, NY — 9.3/17
Knoxville, TN — 9.2/16
Orlando — 8.8/19
Cincinnati — 8.7/18
Philadelphia — 8.7/17
Those numbers were Baltimore's highest since 2009.