25 years ago, Hansel kicked off Virginia renaissance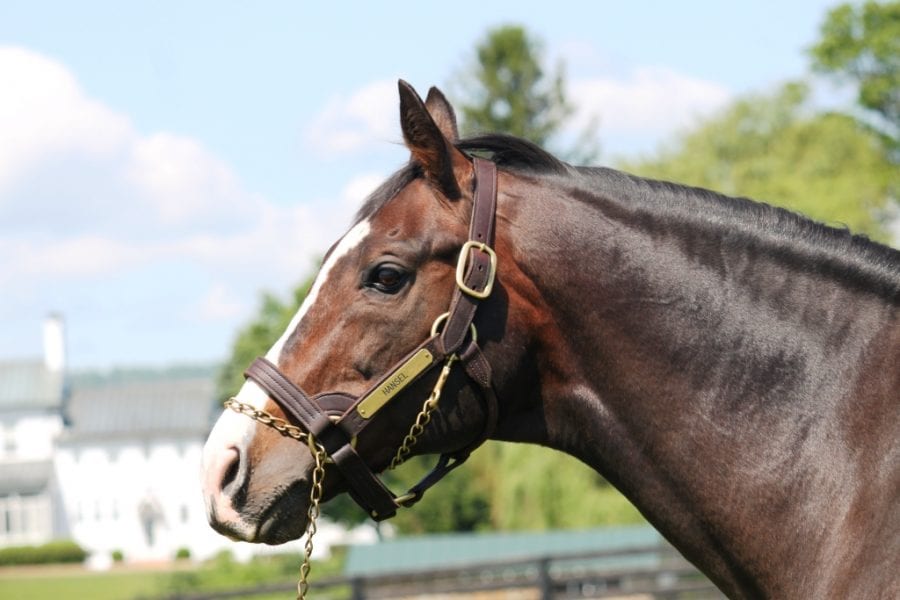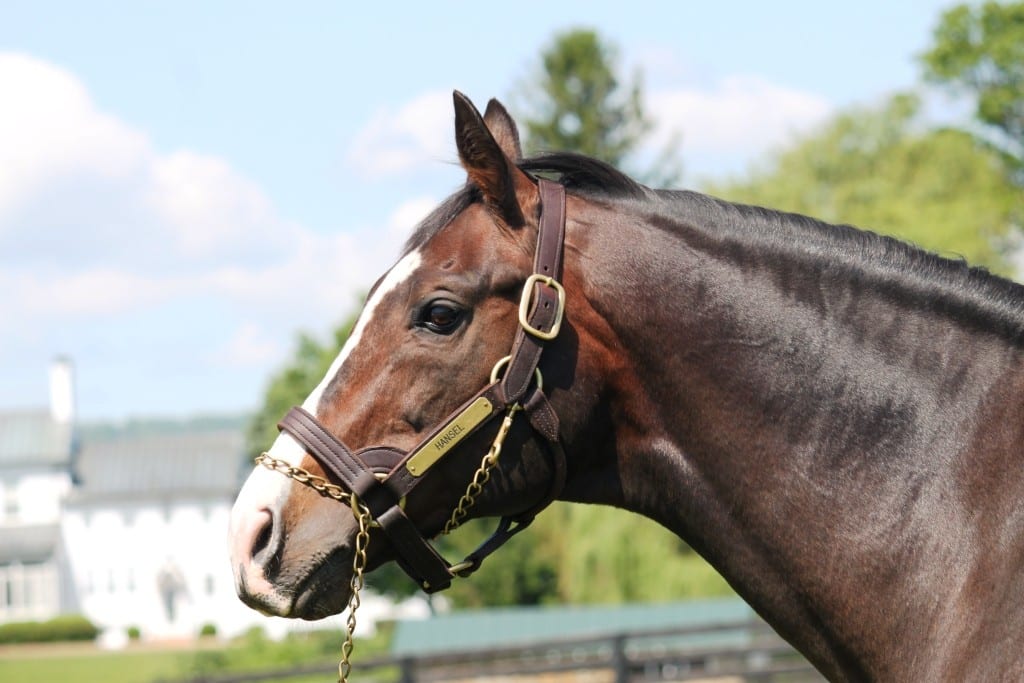 by Nick Hahn
Twenty-five "third Saturdays ago," Virginia-bred Hansel journeyed down one of racing's great vindicating paths, not as fairy tale game but rather a real hunter. After finishing 10th as the Kentucky Derby favorite, by far the worst result of his career, Hansel stormed into the Preakness turn at Pimlico and unleashed an unrelenting scamper in the 1991 Preakness, resulting in a seven-length win.
"The Derby was the real mystery," recalls Frank Shipp.  Shipp managed Lazy Lane Farm for Joe Albritton, who owned Hansel.  Shipp remembers Hansel's work nine days after the Churchill outing as pivotal in determining whether to continue in the classics-the sharpest of his career. "I remember owner Joe Albritton thinking that he may not have another classic opportunity and seeing he was so sound saying, 'Why Not?'"
As the fourth choice in an eight horse race, Hansel was disrespected, practically slandered, by horseplayers going off at over 9-1 at post time. Well in hand up the backstretch, three wide and lying in wait, jockey Jerry Bailey released the reins a little, and Hansel a lot. Entering that turn on even terms outside of Corporate Report, Hansel would leave that turn with a spreading three-length margin.
By the time the second hand stopped even on 1:54, Hansel was on the Top 10 list for fastest Preakness ever. At seven lengths, he had the 4th largest margin at that time, despite taking the long way around well off the rail.
In the Belmont, Hansel would do the opposite, holding on to the last leg of the Triple Crown in diminishing margins, staving off the Kentucky Derby winner, Strike the Gold, in the last win of his career and the reemerging as frontrunner for three-year-old Eclipse award.
In recent years, many Virginia raised horses have been foaled out of state for several economic reasons. Back in the late eighties, in the case of Hansel, it was reverse.
As Newstead Farm was being dispersed, farm manager Marvin Little acquired the mare Count On Bonnie and foaled Hansel, a Woodman colt. Shortly thereafter, Little purchased a Kentucky Farm and took Hansel with him. The following year, Shipp and trainer Frank Brothers went to go see Hansel prior to the Keeneland September yearling sale. Shipp and Brothers both placed Hansel at the head of their lists, and it didn't take much to sway Albritton who was the final judge on such matters. Good thing horse racing is their game because the trio may have had difficulty displaying much of a poker face during the sale picking up Hansel for $150,000.
"Pedigree was the only question at the time," explained Shipp. "His sire was unproven as well as his mare, but he had beautiful balance, wonderful movement and had that presence."
Count on Bonnie, who lived well into her thirties, was an unraced Dancing Count mare. Woodman is by the legendary Mr. Prospector.
Hansel would win half his starts, 7 of 14, becoming a six-time graded stakes winner. He became a graded stakes winner in his second start and never dropped out of graded stakes races the rest of his career, finishing off the board only twice, one of those the aforementioned Run for the Roses, not the first horse not to run well in the Derby at Churchill Downs. He ran well just about everywhere else, visiting the winner's circles at Arlington, Belmont, Aqueduct, Turfway, Keeneland and of course, Pimlico. He finished a peppermint short of the $3 million mark in earnings ($2,936,586)
Two years ago on a Preakness weekend, Frank Shipp led him out of his stall on a near perfect day. He looked as if he was searching for a game on the Hall of Fame circuit. Sleak and black with the familiar eye-splitting blaze, he flexed into the picturesque Lazy Lane breeze as if preparing to perform another great athletic act.
"Hansel tried in the Derby," Bailey told Dick Jerardi of the Philadelphia Daily News in 1991. "There was just something not to his liking that day. What it was I'm not sure."
In the Preakness, Bailey couldn't believe his thighs.
"(The move) was so good that you almost believe it's not true," said Bailey.
He had won by wider margins, but this was his best moment on the way to becoming three-year old horse of the year.
Two months after Hansel's second place in the Travers at Saratoga, over eight thousand Virginians would make the first legal wagers on pari-mutuel horse racing in a hundred years….at Morven Park. After a lull behind the achievements of Pleasant Colony and Genuine Risk a decade earlier, Hansel's Preakness win was reigniting of seeing Virginia interests in the Triple Crown.
In 1993, there was Sea Hero with Bailey aboard once again winning the Kentucky Derby and Colonial Affair history making win with Julie Krone aboard in the Belmont Stakes. The following year Go For Gin's 1994, raised in Virginia, won the Kentucky Derby.
"Everybody was still talking about it at Morven Park that day," remembers Shipp.
After standing in Kentucky and New York, Hansel was sold to a Japanese syndicate. A decade ago, a member of the syndicate who owned a farm boarding Hansel became aware that Albritton had interest in reacquiring the dual classic winner
"Do whatever you got to do," Albritton told Shipp who arranged for a modest payment to the syndicate and covered the expense to return him to Virginia.
Upon his return, Shipp was amazed how fit and energetic his old friend was.
"You give me 90 days and we could go to Charles Town and win a race," joked Shipp about his new Upperville tenant, now 28.
In a state where thoroughbred achievement is regularly measured versus Secretariat, Hansel's move turning for home in the Preakness made an impact. As much as 1973 Triple Crown, likely not, but perhaps the largest since.