2016 Preakness Week Dining Survival Guide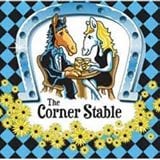 by Gary Quill
The economic impact on the City of Baltimore and surrounding area during Preakness Week is huuuge! The businesses that stand to benefit the most from this massive influx tourist bars and restaurants, aside from hotels.
As in every resort town or major city there are 'Tourists Traps," typically bars and restaurants that built a reputation long ago for having excellent food and drink and reasonable prices, but over the years rested on their laurels, raised their prices while the quality has declined.
In an effort to help our out-of-town guests, we polled a number of life-long residents who for decades have bar-hopped and discovered great places to eat and drink that only "locals" could suggest. Below is a list of such establishments that we guarantee you will give a big thumbs up. They are listed with their specialty, website and location.
The Corner Stable (Baby Back Ribs) $$ http://www.cornerstable.com/ Cockeysville
note: Horse racing décor and they own Monster Sleeping who is entered to run on Preakness Day
Pappas Restaurant & Sports Bar (Crab Cakes) $$ https://pappascrabcakes.com/restaurants Cockeysville
Petit Louis Bistro (Cozy storefront w/ basic French fare & wines) $$$ http://www.petitlouis.com/ Roland Park
Miss Shirley's (Award winning Breakfast, Brunch and Lunch) $$ http://www.missshirleys.com/ Roland Park
Woodberry Kitchen $$$ http://www.woodberrykitchen.com/ Hamden
(Old factory turned hip, rustic-chic place for refined New American fare with a farm-to-table bent)
Grand Cru (wine & grilled oysters) $$ http://www.grandcrubaltimore.com/ Belvedere Square
Cinghiale (wine bar and upscale Italian cuisine) $$$ http://www.cgeno.com/ Harbor East
La Scala (modern atmosphere with old country flavor) $$$ http://lascaladining.com/ Little Italy
Silks (pub-friendly food & revolving beer selection) $$$ https://www.facebook.com/silksbarcanton/ Canton
Nacho Mama's (Mexican; seafood quesadilla) $$ http://www.mamasmd.com/NachosSite/ Canton
Johnny Rad's Pizza & Tavern $$ http://www.johnnyrads.com/JohnnyRads/home.html Fells Point
(Artisanal pizza, eclectic pub fare & a variety of beer are offered in casual digs with arcade games)
Kisling's Tavern (Voted Baltimore's Best Wings) $$ http://www.baltimoresbestwings.com/ Fells Point
Duda's Tavern (Oldest family owned bar w/ best crab cakes) $$ https://www.facebook.com/DudasTavern/ Fells Point
Verde (Neapolitan pies pair w/ beer & wine in a rustic-chic ambiance of wood) $$ http://www.verdepizza.com/ Fells Point
Penny Black (crawfish pie) $$$ http://www.pennyblackbaltimore.com/ Fells Point
Obrycki's Crab House (Steamed Crabs) $$$ http://www.obryckis.com/ Fells Point
Enjoy!