Preakness Moments: Gabby Gaudet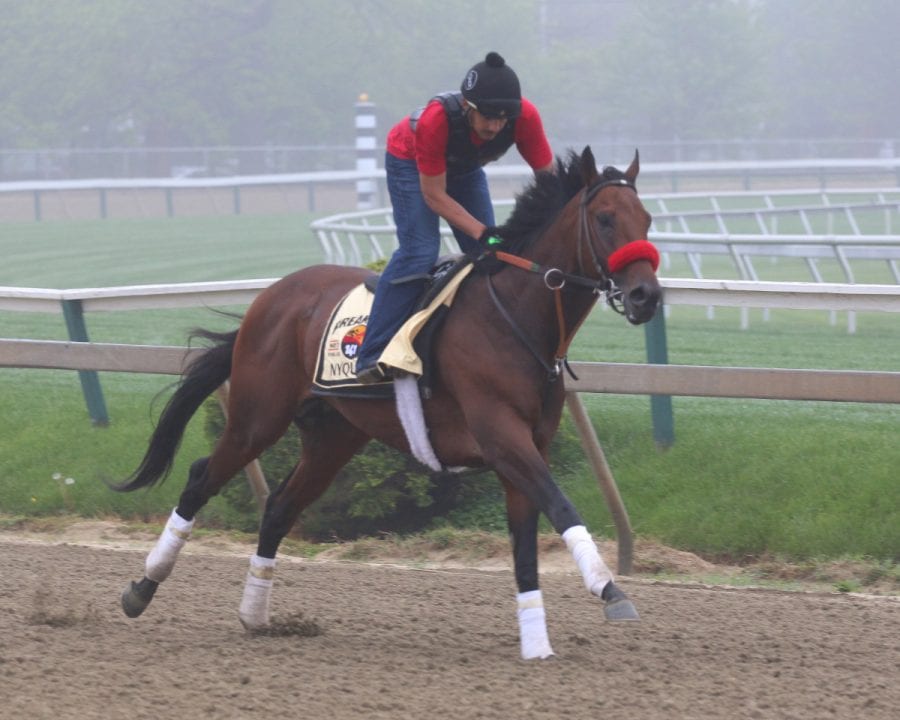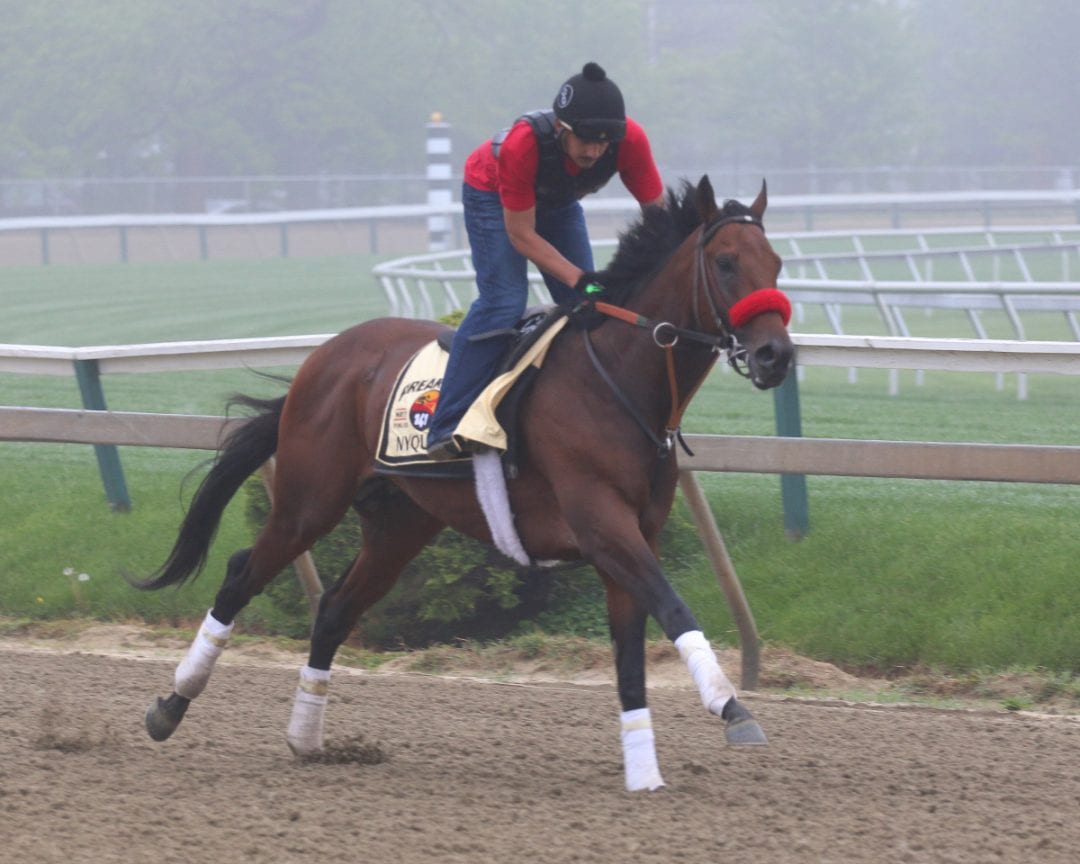 Nyquist at Pimlico. Photo by George Adams.
by Frank Vespe
Every racing fan has wondered: what's it like to be on the back of a Thoroughbred in flight?  Maybe even to be on the back of, say, a Preakness runner?
Maryland Jockey Club racing analyst Gabby Gaudet, however, doesn't have to wonder.  She was the regular exercise rider for Concealed Identity, who ran in the 2011 Preakness Stakes.  At least, she was his regular rider until suffering a freak injury — while riding him.
Concealed Identity was an all-in-the-family type of horse, trained by Gabby's father Eddie, who got his first and only Preakness runner in the final year of his training career.  Her mother Linda and sister Lacey have since continued the Gaudet family training tradition.
In today's Preakness Moments podcast, Gabby tells that story and shares what the whole Preakness experience was like for the Gaudet family, and talks about the now-she-can-laugh-about-it injury she received from the big horse.
PRIOR PREAKNESS MOMENTS PODCASTS: