Laoban, Uncle Lino post final Preakness breezes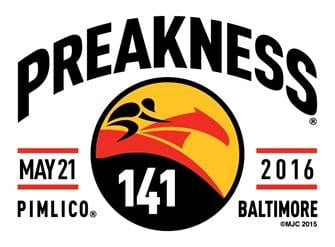 From a Maryland Jockey Club release
Multiple graded stakes-placed maiden Laoban breezed six furlongs in 1:14.40 at Keeneland Saturday morning in preparation for the Preakness.
"I put him three jumps behind the horse I'm bringing in for the Sir Barton, Fearless Dragon. They went off in 26-and-1 (seconds) and finished in 24 flat," said trainer Eric Guillot. "It was an easy maintenance work, just trying to get him to relax."
The son of Uncle Mo, who finished third in the Sham (G3) at Santa Anita and second in the Gotham (G2) at Aqueduct, is coming of a fourth-place finish in the Blue Grass (G1), in which he set the pace into the stretch before fading to fourth behind Brody's Cause, My Man Sam and Cherry Wine.
"He's a solid horse. He's getting better. If you look at the Blue Grass he ran a lot better visually than he did on paper. Everything was coming from the clouds that day. The horses came from 14th, 13th, and 11th to beat me," Guillot said.
Laoban worked without blinkers and is scheduled to race without them in the Preakness.
"The trick is to take the blinkers off and try to get him to relax instead of pulling the jock around there," Guillot said.
Meanwhile, on the West Coast, California Chrome Stakes winner Uncle Lino continued to work towards a first Preakness trip for trainer Gary Sherlock.
Sherlock grew up in the racing business and understands the importance of timing. At the age of 70 with a colt who wasn't quite ready for the Kentucky Derby, Sherlock is set to saddle his first Triple Crown starter – Uncle Lino – in the Preakness.
The son of Uncle Mo is slated to ship from California on Tuesday. He had his final timed work for the Preakness Friday morning at Santa Anita Park, covering five furlongs in 1:00.80.
Sherlock will be the oldest trainer in this year's Preakness, but is the youngster in the Uncle Lino ownership group. Tom Mansor is 74, and Jim Glavin, who operates as Purple Shamrock Racing, is 80. They have a colt that cost $52,000 as a yearling and has earned $316,610 while finishing out of the top three only once in seven career starts.
Uncle Lino has been on California's road to the Triple Crown series this year. He was second in the Robert Lewis (G3), fourth in the San Felipe (G2) and third in the Santa Anita Derby (G1). Sherlock said that finishing behind Exaggerator and Mor Spirit on the sloppy track in the Santa Anita Derby may have been a blessing. Rather than move on to Louisville for the May 7 Run for the Roses, Uncle Lino stayed home and led from gate to wire to win the California Chrome Stakes on April 30 at Los Alamitos Race Course.
"I never wanted to go to the Derby with the horse because mentally he hadn't gotten there yet. I was kind of fortunate to run third, because that way I didn't go to the Derby. He needed to win a race and I had a good option. He ran, he won and he set a track record," said Sherlock, whose colt ran 1 1/16 miles in 1:40.82. "Now I get an extra week on the Derby horses, I think he matured some and we're going to take a shot."
Sherlock said he never wanted to run in a Triple Crown race until he had a horse that he felt could win. Sherlock went on to mention the company that Uncle Lino has been keeping in California – Exaggerator, Mor Spirit and Danzing Candy – all of whom ran in the Kentucky Derby.
"Yeah, he's right there," Sherlock said. "He's just got to get better. Hopefully, he's going the right way.
Fernando Perez, who has ridden Uncle Lino throughout his career, will be aboard in the Preakness.
Lani, the Kentucky-bred, Japan-based son of Tapit who finished ninth in the Kentucky Derby, is training for the Preakness at Belmont Park. Keita Tanaka, agent/racing manager for owner Koji Maeda, said Lani is slated for a strong gallop to stretch his legs Sunday morning. A five or six furlong breeze is scheduled for Wednesday morning.
Lani spent approximately 45 minutes on the Belmont main track Saturday morning when he made four circuits of the track walking and jogging, as well as galloping twice around. He will be shipped to Baltimore Thursday morning.