Sisterson: "Nyquist overcomes all the negativity"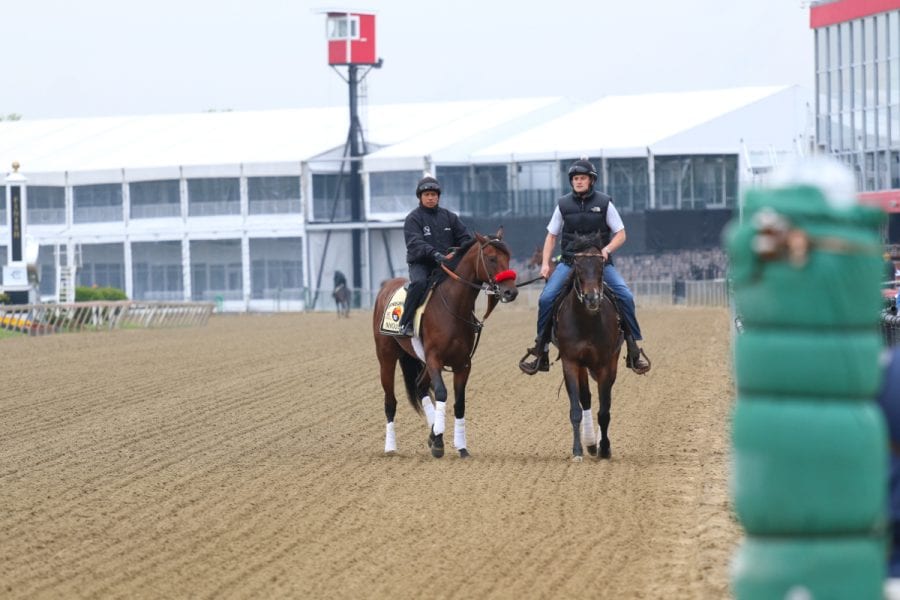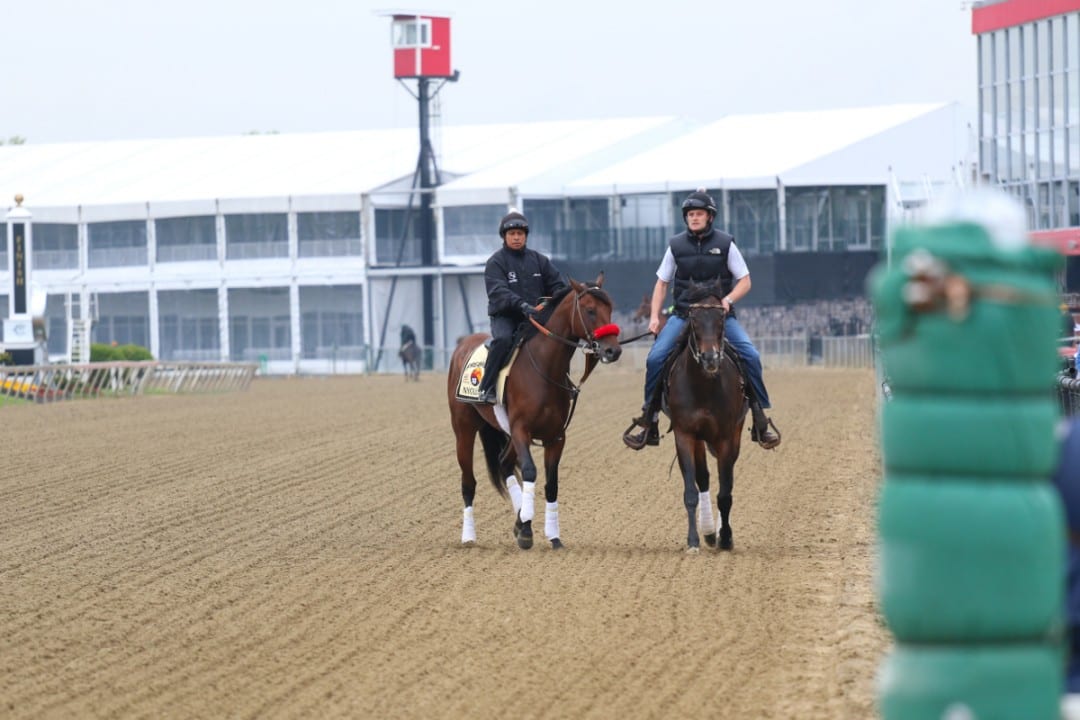 Nyquist on the track at Pimlico. Photo by George Adams.
Interview by Gary Quill
Punters looking to beat Kentucky Derby winner Nyquist in the Preakness, take heed: the sophomore Uncle Mo colt is doing just fine following his big win in Louisville and has already had his first spin around the Pimlico racing strip.
"Whatever we throw in front of him, he handles it," said Jack Sisterson, assistant to trainer Doug O'Neill, in an interview with The Racing Biz correspondent Gary Quill Wednesday morning.
Though Sisterson said that Nyquist always seems to come out of his races well, he said that the horse has really been thriving since the Derby.  "We're surprised at how well he came out of it," he said.  "He acted like he never even ran."
Sent off the favorite, Nyquist won the Derby by 1 1/4 lengths over the late-running Exaggerator, who is expected to tackle his rival once again in the middle jewel, which takes place May 21.
Though Nyquist cost $400,000 at auction, bettors took a wait-and-see attitude towards him when he debuted going five furlongs at Santa Anita in June 2015.  He was 7-1 on debut.
But Sisterson said that did not reflect the barn's feelings.
"We expected him to win first time out," the assistant said.  "He showed us a lot of talent in the mornings.  Anything less than a win, we would have been disappointed."
Nyquist won that day by a head and has rolled up a spotless eight-for-eight record.  Yet he's been dogged by doubters along the way, going off more than 9-2 in the Breeders' Cup Juvenile and as the second choice, behind Mohaymen, in the Florida Derby.  Even though he went off the favorite in Louisville, there was surprisingly little buzz around him, and many analysts feared the distance would be a problem.
But, said Sisterson, "Nyquist overcomes all the negativity, and thanks to him, we're in this position."
As for his Nyquist's Preakness rivals, Sisterson said he had only one concern.  "Our concern is keeping Nyquist happy," he said.
[su_youtube_advanced url="https://youtu.be/J4pPLnGviA4″ rel="no"]