Alex Cintron wins five at Laurel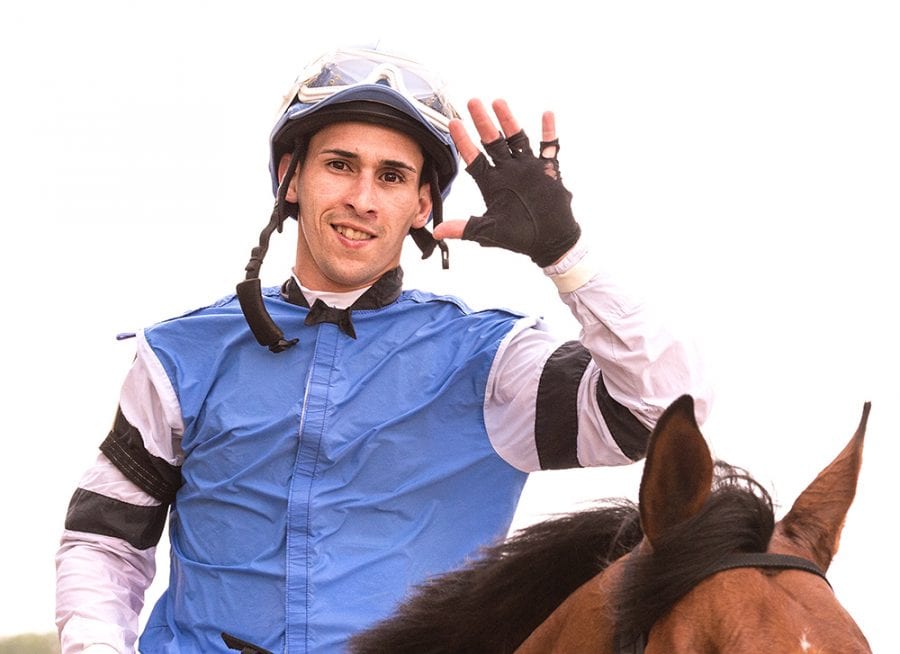 From a Maryland Jockey Club release
Jockey Alex Cintron won with five of his eight mounts on Friday's 10-race program, including a sweep of the day's co-featured events.
Cintron, a 28-year-old native of Puerto Rico, reeled off three consecutive victories aboard Classic Wildcat ($13.40) in the third race, Swellelegent ($17) in the fourth and undefeated Bobcat ($5) in the fifth.
Upset winner of the $75,000 Dahlia Stakes April 16 on Seeking Treasure, Cintron followed with front-running victories in a pair of $42,000 one-mile allowance events aboard favored Holy Solider ($5.80) in the eighth on the main track and 9-1 long shot Burndines ($21.40) in the ninth over the Kelso Turf Course.
Cintron has been limited by injuries and has 10 wins from just 49 mounts at Laurel's current winter meet which began Jan. 1 and closes May 8. It is the first time in his career Cintron has won five races in one day at a single racetrack, though he has had five- and six-win days split over two tracks.
"It was really good. The winter was hard for me so it feels good to get back to business," Cintron said. "A race like [the Dahlia] makes you feel a lot of confidence. I thought I had a good shot today. All my horses were live and when you've got a live horse you can do your work."