NJ-bred Racing Challenge announced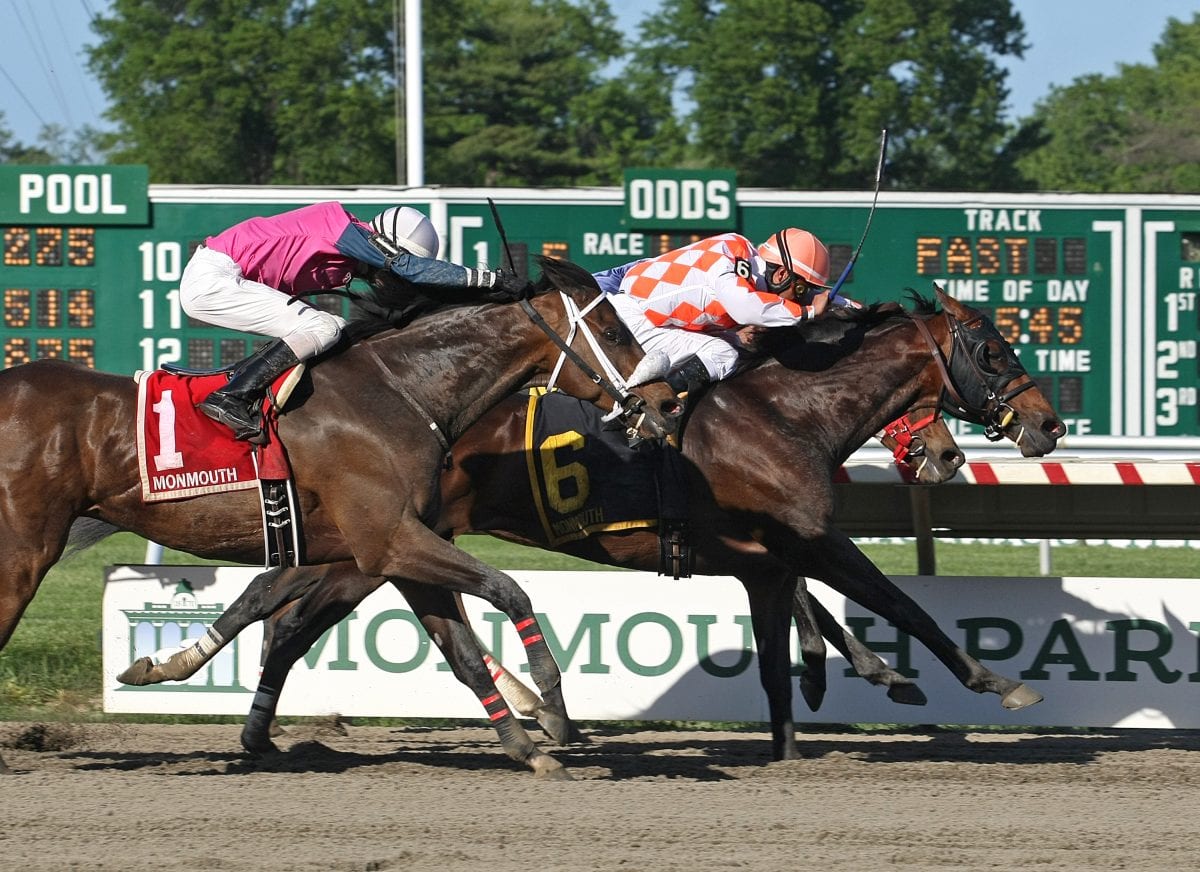 NJ-bred Saucy Don winning a stake at Monmouth last year. Photo By Bill Denver/EQUI-PHOTO.
From a Thoroughbred Breeders' Association of New Jersey release
The Thoroughbred Breeders' Association of New Jersey (TBANJ) today announced the creation of the $50,000 New Jersey-bred Racing Challenge that will determine the top New Jersey-bred runner during the 2016 Monmouth Park meet.
"I am excited about this new and creative idea that TBANJ formed, and I want to thank the TBANJ Board of Directors for their hard work in putting together the New Jersey-bred Challenge," said Daniel J. Lopez, President of the TBANJ. "The intent of the New Jersey-bred Racing Challenge is to bring attention to the New Jersey-bred program and the positive impact the breeders and owners have on the economy and environment of New Jersey by aiding the preservation of the state's open space and green acres."
He added, "We also want to thank Monmouth Park for working with us on the New Jersey-bred Challenge as they also understand the value of New Jersey-breds to their racing program."
All registered New Jersey-bred horses are eligible to earn points in any race run at Monmouth Park. There will be two divisions, one for colts and geldings and another for fillies and mares.  Horses are awarded points for finishing in the top four of races, with those points ranging from as little as half a point for finishing fourth in a state-bred race or in an open maiden claiming event all the way up to 10 points for winning a graded stake.
The bonus will be distributed to the breeder, owner, and trainer of the top four New Jersey-bred horses, in each division, which have accumulated the highest point totals at the conclusion of the New Jersey-bred Racing Challenge and have competed in at least three (3) races at Monmouth Park between May 14 and September 25.
The TBANJ website, www.njbreds.com, will have updated standings at the end of each racing day so fans and participants are able to follow the results.  The rules and eligibility are at this link.