Marcus Vitali to move operation to Laurel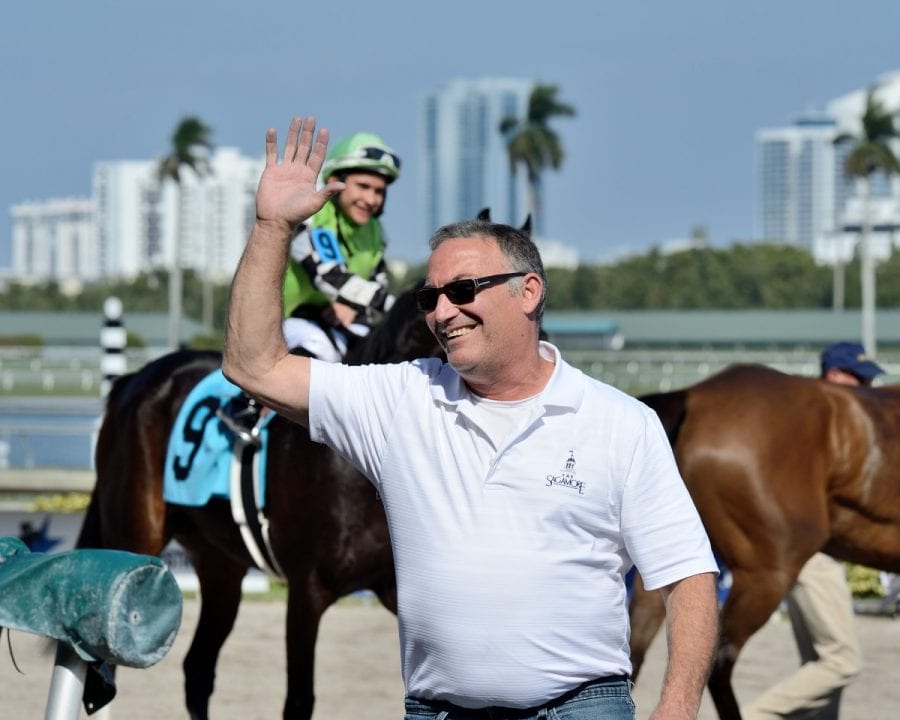 From a Maryland Jockey Club release
Marcus Vitali, the third-leading trainer at Gulfstream Park's Championship Meet with 25 wins and fifth-leading conditioner in money earned, said he will ship his stable this week to Laurel Park and spend the spring and summer in Maryland.
Vitali, who saddled Valid to victory Saturday in the Skip Away (G2), has spent the past three summers and springs at Monmouth Park. Before that he was stabled at Suffolk Downs and Penn National. He has spent the past six winters racing at Gulfstream.
Vitali expects to have approximately 36 horses at Laurel. Along with Valid, who finished second earlier this winter in the $500,000 Donn Handicap (G1), Vitali also trains Lochte, winner of 2014 Gulfstream Park Turf Handicap (G1).
"I think it's a good area to race," Vitali said. "They're pretty accommodating at Laurel and my clients and I want to support The Stronach Group. They're doing a lot for the game. I went up [to Laurel] a few weeks ago and saw a lot of improvements. They're doing a great job and their vision for the future in Maryland looks great.
"People looking to go north for the summer…it's a great venue for anyone who wants to race."
Vitali, honored by the New England Turf Writers Association on several occasions as the region's outstanding trainer, took out his trainer's license in 1982. He got his start at age seven walking hots for his father, Albert, who was stabled at Narragansett Park.