Michael Dickinson returns with a win, and a frown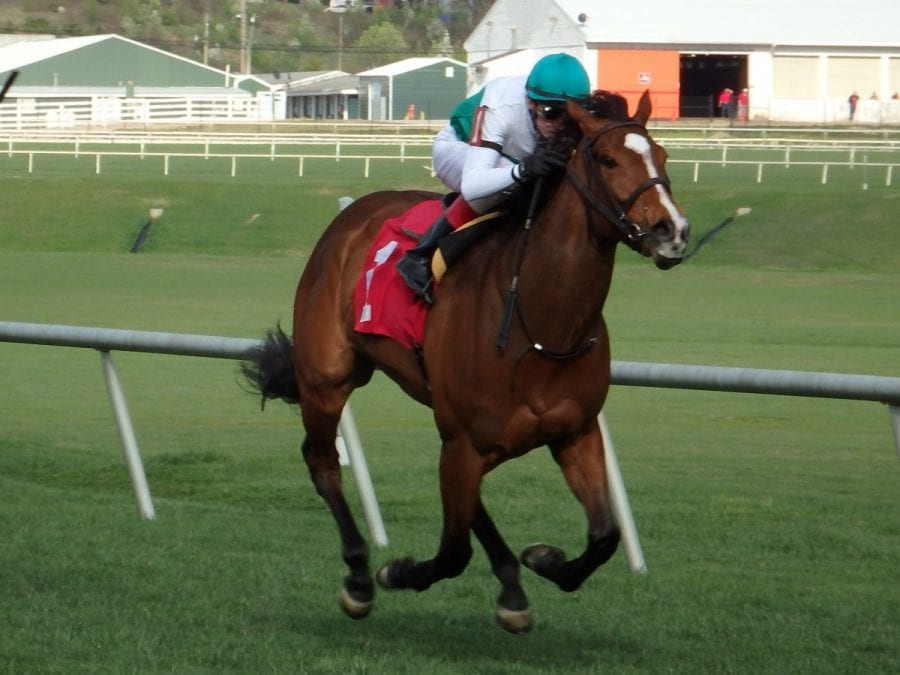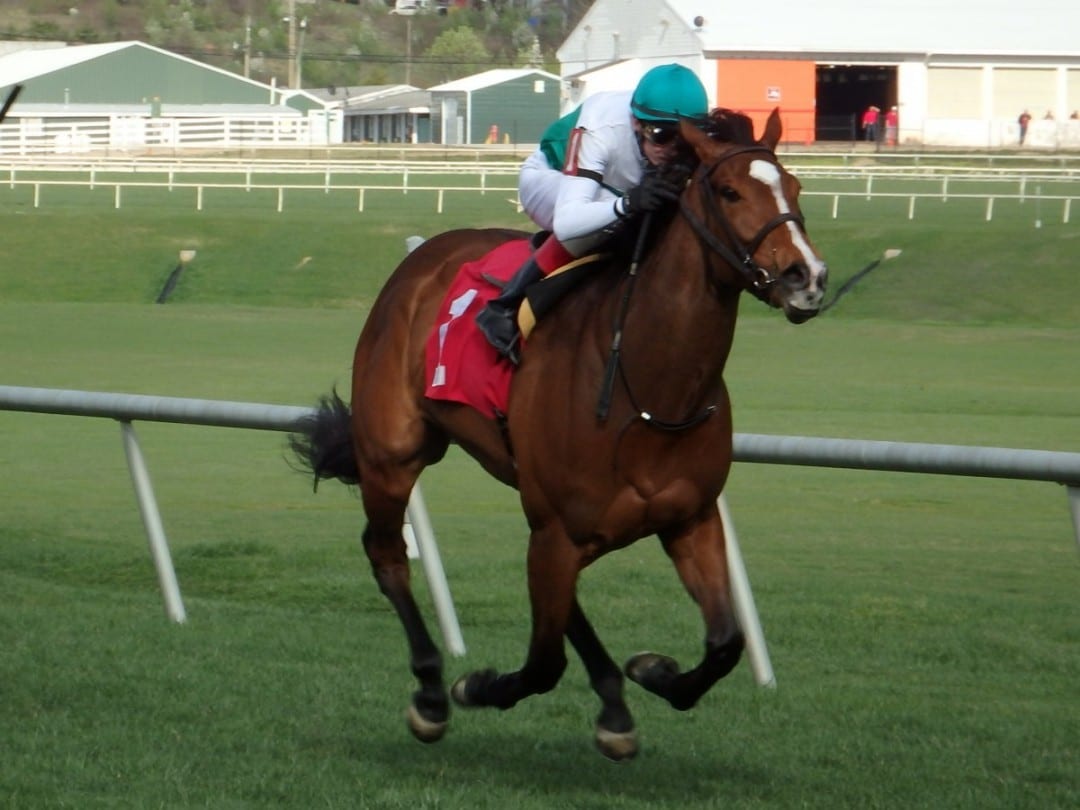 Photo by The Racing Biz
by Frank Vespe
"I'm not the slightest bit pleased," Michael Dickinson said. His return to training had not gone at all as planned.
Tide Is High, his first starter in more than eight years, had zoomed to the early lead and cruised to a two-length allowance victory as the 4-5 favorite.
But that was not the plan.
"We've been trying really hard to relax her, and we thought we had her relaxed," Dickinson said.  "When she got here in the paddock, she wasn't relaxed."
Indeed.
Rank from the moment the gates opened, Tide Is High and jockey Trevor McCarthy engaged in an early battle, the horse intent on gaining the lead, the jockey hoping to follow instructions by taking back and eyeing the speed ahead.
Tide Is High won that battle, and McCarthy allowed the four-year-old Broken Vow filly to clear off by the time the field had reached the first turn in the 1 1/16 mile grassy affair.
McCarthy steered through a half-mile with a two-length lead in 47.57 seconds and three-quarters in 1:11.99.  In the lane, under a vigorous McCarthy ride, Tide Is High held longshot Nancy's Gone Wild, who chased gamely but vainly throughout, safe, and when the closers didn't close, the win was secure.
"King of the comeback," track announcer called Dickinson, who achieved fame for his training feats with Da Hoss and A Huevo, two horses who won major races off lengthy layoffs, and who now has a comeback of his own.
Tide Is High, a Pennsylvania-bred owned by Augustin Stable and formerly trained by Jonathan Sheppard, had made the early lead in her last four starts before today but had turned the lead into a victory just once.  Hence, the foiled goal of relaxing, and taking back.
"The boys have done a really good job settling her at home," Dickinson observed.  "But when I got her in the paddock, I loaded Trevor [McCarthy] on a dynamite keg, and I wanted to ride him on a nice sensible horse."
The start marks the next stage of Dickinson's comeback.  The first stage has been turning his Tapeta Farm, near North East, MD, into a showcase for the innovative training methods he hopes to employ.
Among those methods: walking the turf course this afternoon prior to the race.
"I like walking turf tracks," he explained.  "I enjoy it, and you're always looking for good going, you're looking for safe going.  I need to know when my horses have run what the turf track was for future reference. If they run badly or well on a specific course, I need to know for future."
Most observers would have put Tide Is High's win, in 1:42.55, into the "ran well" category.  Not Dickinson, though.
"I have a good horse," he said.  "I think we can do a lot better than this."