HAPPY THANKSGIVING!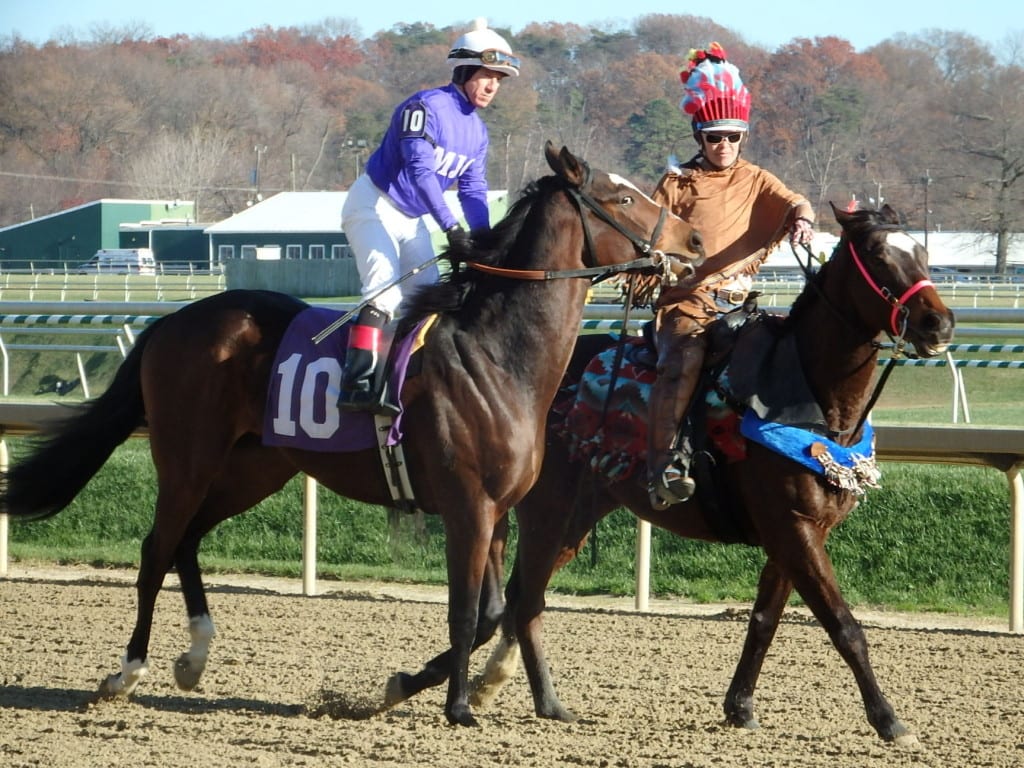 The Biz

November 26, 2020
It's been a tough year, 2020, a challenging and difficult year for millions of people. But still, there's plenty, racing-wise, for us to be thankful for. From the archives:
Delayed Thanksgiving feast
Gary Quill reminisces about the Thanksgiving of his childhood, which always featured a late meal so his grandfather and uncle could catch the early races. Read more here.
A holiday winner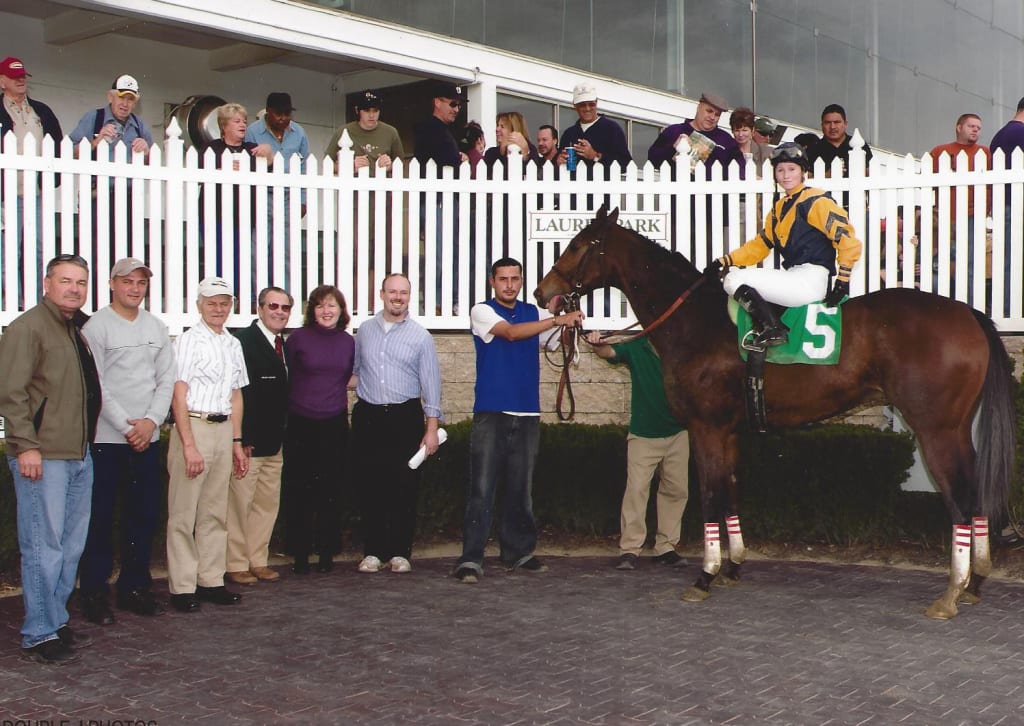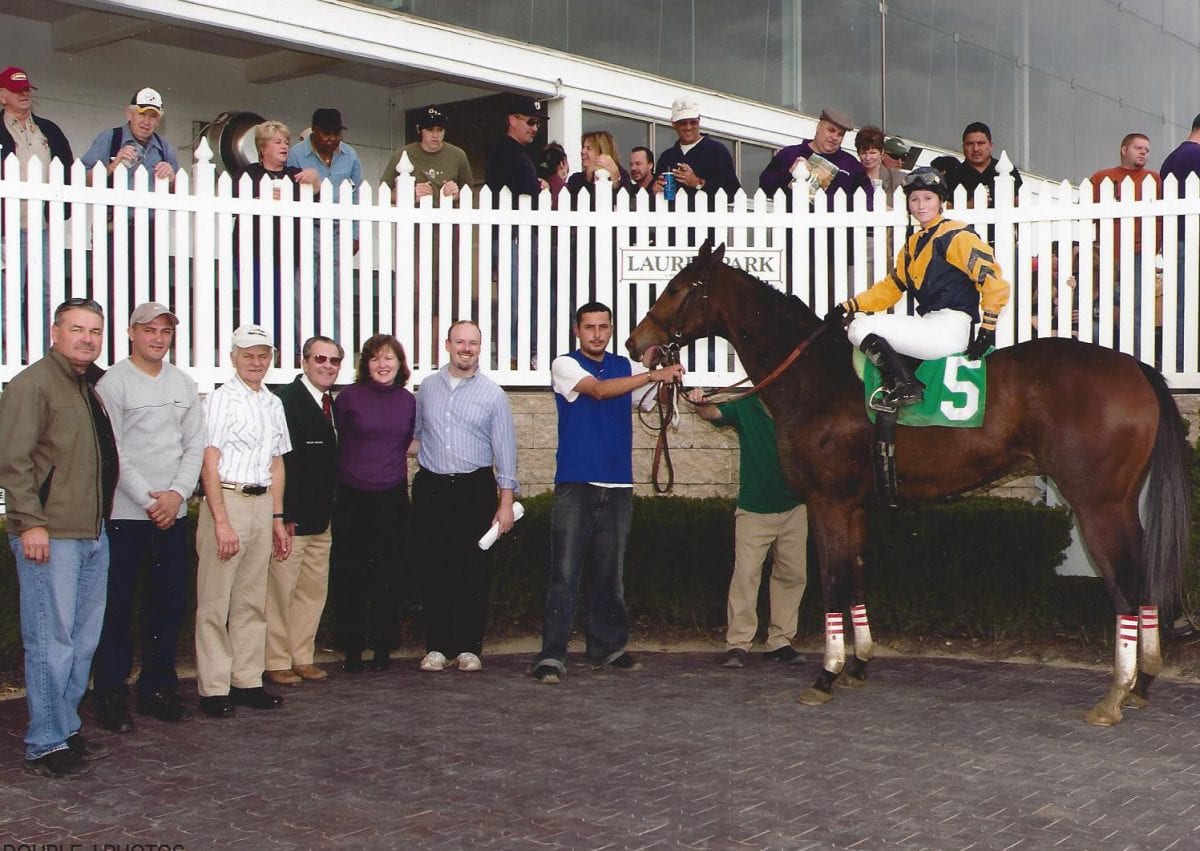 by Frank Vespe
A picture's worth a thousand words, and all that. And this one tells a tale:
At the far left is trainer Ferris Allen. He's still going strong with more than 2,200 wins in the bank.
At the far right is Terri's T Bird, with jockey Rosie Napravnik up. She's been retired since 2014, but back then — as an up-and-coming young rider — she was listed on the win photo as "A. R. Napravnik."
My wife Erin and I are next to the groom, and standing next to her is our friend Fred Tallarico. Fred was the last usher still regularly working in Maryland. He retired a few years later, and we helped organize a day in his honor. He passed away in 2018.
And next to Fred is longtime horseman Lou Bernier, also long since retired.
It's a tableau of a moment in time, a moment just 13 years ago and yet, in many ways, it could have happened in another lifetime.
Oh, and for our Thanksgiving repast? A trip, of course, to our favorite Mexican restaurant.
The race goes on
You don't have to drink and gamble on Thanksgiving Day at the races.  You can come out and admire the beauty of the Thoroughbreds, the athleticism of the jockeys, the commitment of the backstretch workers.
On the other hand: would one little bet be such a bad thing?
And some photos
LATEST NEWS