MIDLANTIC CLAIMING ACTIVITY OFF 30 OVER PERCENT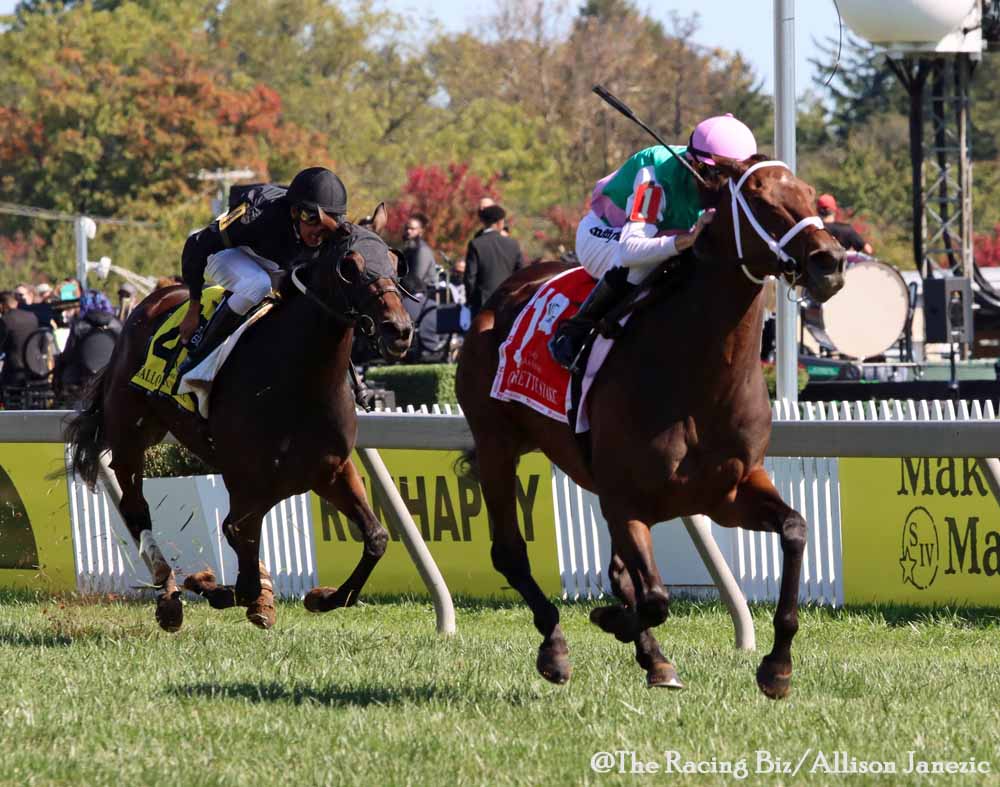 And with the average claim price down over six percent, the dollar value of those claims was off by 35.0% versus 2019. The total value of claimed horses this year is a shade over $18.1 million – down from nearly $27.9 million a year ago.
Tracks throughout the region – and across the country – lost time this year when closed down because of the Covid-19 pandemic. In the case of the full-year tracks like Charles Town, Parx Racing, Penn National, and the Maryland tracks, those closures ranged from two to three months.
Additionally, both Monmouth Park and Delaware Park opened later than anticipated, and short-meet tracks also took a hit. Colonial Downs in Virginia lost 12 of its 18-day meet when it was forced to close because of a Covid outbreak, and with the Maryland State Fair canceled this year, Timonium did not run any of its seven allotted days.
Despite the closures, two of the region's tracks – Charles Town Races and Delaware Park – have actually seen more claiming activity in 2020 than they did in 2019. At Charles Town, the number of horses claimed has risen from 149 through November 30, 2019 to 227 this year. And the number of claims at Delaware's meet, which ended in October, rose from 103 in 2019 to 148 this year.
Those increases, however, were not sufficient to offset declines at other regional tracks, particularly Parx Racing and the Maryland tracks. At Parx, the number of horses claimed to date has dropped from 1,192 in 2019 to just 630 this year – a 47% decrease. The track was closed for about three months earlier in the year because of Covid-19.
At the Maryland tracks – Laurel Park and Pimlico, along with Timonium – the number of claims has fallen from 547 to 391 – a decline of 28.5% during the year. The Maryland tracks were closed from mid-March through the end of May because of the pandemic.
While much has changed, the names of the busiest owners and trainers continue to look similar to prior years. Among trainers, Jamie Ness has claimed by far the most horses; his 84 claims to date this year is 26 more than any other trainer. He's followed by Claudio Gonzalez, Scott Lake, and Kieron Magee.
Ness's Jagger Inc. has been the busiest owner, claiming 54 runners. That's followed by Joe Besecker, who hasn't slowed down much despite having had a high-profile "dispersal" of his stock in 2019; Robert Cole, Jr.; Roger Sterling; and James Wolf.
The report covers Monmouth Park and the Meadowlands; Parx Racing and Penn National; Delaware Park; Laurel Park, Pimlico, and Timonium; Charles Town Races; and Colonial Downs. It is based on Equibase statistics.
CLAIMING TRAINERS
LATEST NEWS